'Power': Why Omari Hardwick Isn't Watching the Final Five Episodes
One episode of this chapter of Power remains and some of the series' players have been actively commenting on the show in its final weeks. In addition to posting on social media about their roles, actors such as Joseph Sikora and Rotimi are doing interviews to talk about the "Who Shot Ghost?" mystery, their characters, and future projects.
Omari Hardwick—who plays Ghost/James St. Patrick—has been the center of Power for six seasons. This chapter is closing out, but has he been watching the end along with fans?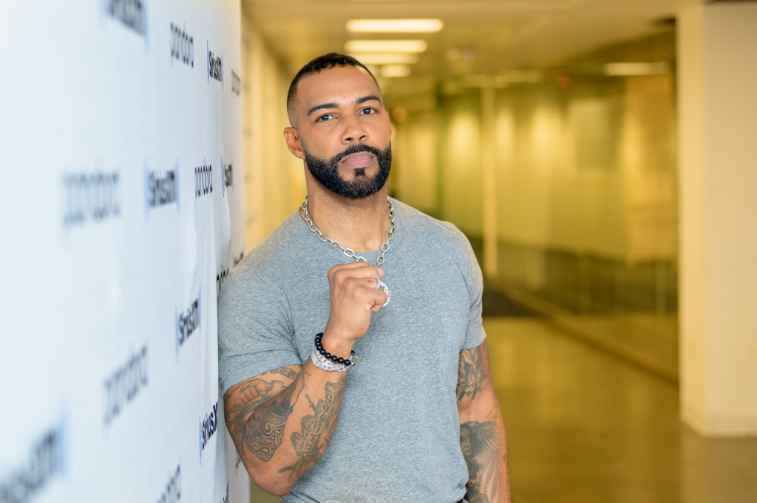 The last five episodes were to be a major event for viewers
After the mid-season finale that ended with Ghost shot, Power went on hiatus. Fans had to wait two months to unravel the mystery, but in the weeks leading up to the show's return, there was a lot of hype. Ghost made a lot of enemies, but fans love the character and Hardwick knows that.
However, that hasn't been enough to cause him to tune in for the final five parts of this series. During an interview for "Popcorn with Peter Travers," the host brought up how everyone hates Ghost and is gunning for him.
He remarked "I don't know if you see when you're watching," and Hardwick shared that he hasn't been. "I haven't watched the last five, but I don't know if I will watch them."
When asked why, Hardwick stated, "I lived it, Peter. But the mid-season finale—that to me was the finale, which is episode 10." He added that he could he already see what was going to happen after that, but much of the show was about Ghost's humanity.
When did Hardwick learn of Ghost's fate?
There are times when actors know seasons ahead of time if their characters will survive the entire series, and sometimes they learn close to filming. For Hardwick, the process was a little different, and he believes he possessed foresight when it came to Ghost's story.
He told Travers he had an idea shortly after the first season finished, and it came to him as an epiphany while jogging. To him, Ghost was a "wanted man."
"I brought up in an email to Courtney and to Joseph—I only shared it with those two, I didn't share it with Curtis (50 Cent)…And I said I see this guy taking a bullet at the end. I saw the fate of the show.

I saw him taking a bullet, but it was almost like Denzel in Man On Fire, when Denzel had to give a life for a life to save his client. I made that the end."
He went on to say that his vision had Tommy getting in hot water and in the end, Ghost traded his life for his friend, his brother. This was years ago and the showrunner was on board, but as fans know, the story was tweaked to end a bit differently.
What are Hardwick's plans after 'Power' goes off the air?
Hardwick told Travers that it was tough to wrap up his last scenes and final days on set, as he'd been playing this character for so long and he'll miss his Power team. When asked if he has plans to work with 50 Cent again, Hardwick said yes. There are some future projects in store and one of those possibilities could be a theater production.
Later this year, you can catch the actor in Zack Snyder's Netflix zombie film, Army of the Dead. The final episode of Power airs on Sunday, Feb. 9 at 8 p.m. EST.