'Pretty Little Liars': A Different Actor Almost Landed the Role of Spencer
Freeform first launched Pretty Little Liars in 2010. The premise of the show revolved around a group of teenage girls who found themselves in the center of a dark and twisted mystery. The series first began with the disappearance of one of their close friends, Alison DiLaurentis. Shortly after, Spencer Hastings, Aria Montgomery, Emily Fields, and Hanna Marin all began receiving cryptic messages from someone under the name of "A". There are quite a few reasons the show had such a reputation as a cliffhanger. After seven seasons, the series and mystery sadly came to an end, but many fans and viewers may be surprised to learn who almost landed the role of Spencer.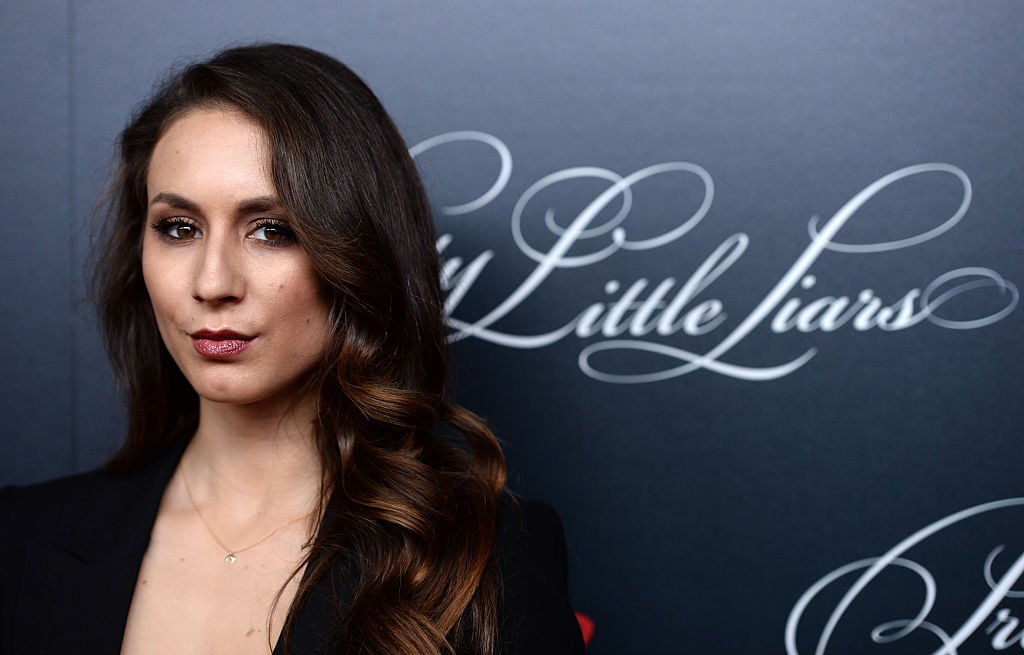 A different actor almost landed the role of Spencer on 'Pretty Little Liars'
After so many seasons, it is probably hard to imagine the cast differently, however, there seemed to be many balls in the air during the time of casting. Marlene King, the showrunner of Pretty Little Liars, shared that they auditioned hundreds of people before making their final decisions, according to Cosmopolitan. Some of the production team already knew Lucy Hale from her time on Privileged, and Hale was the first actor cast on the show. As a result, she had some leeway and say over which liar felt like the best fit for her. As fans and viewers already know, Hale ended up being cast as Aria Montgomery, but there was a lot of commotion and uncertainty surrounding the role of Spencer Hastings. 
Shay Mitchell originally auditioned for the role of Spencer, but Mitchell wasn't the only one gunning for this part. Tammin Sursok also decided to audition for Spencer's character. Though it seemed like it might have been a close call, Troian Bellisario was the one to land the popular part in the end. Television fans and fanatics might recognize the actor's name from her father, Donald P. Bellisario, who has established a successful career as a producer and screenwriter in the entertainment industry. Bellisario even appeared on one of her dad's main productions, NCIS, in the early 2000s. Though it didn't work out for Mitchell or Sursok in regard to playing the role of Spencer, both of the actors were still cast on the series.
What character did Tammin Sursok end up playing on 'Pretty Little Liars'?
RELATED: 'Pretty Little Liars' Star Was Only 12 When Cast for the Hit Show
Both Mitchell and Sursok were hoping to play the part of Spencer, and though it didn't work out that way, both actors ended up on the talented cast. Mitchell ended up receiving one of the main parts of Emily Field, but Sursok played a much more unique character. In the end, Sursok was cast as Jenna Marshall. The recurring character was the step-sister of Toby and had a reputation for popping out of nowhere. Marshall's character begins the show blind, and the audience eventually learned this was due to one of Alison's pranks. Though it wasn't the part she had in mind, Sursok's performances were phenomenal and convincing. She once revealed that when the series first began airing many of her fans thought she was actually blind, according to DailyMail. The talented actor has contributed to countless productions over the ages.
A look back at Tammin Sursok's acting career
Many people may be surprised to learn that Sursok is actually a South Africa native. Home and Away and Rules of Engagement are two television shows she was cast on prior to Pretty Little Liars. Sursok also appeared in popular movies such as Aquamarine and Crossing Over. For a decade the actor appeared on The Young and the Restless as Colleen Carlton. Sursok even spent some time on the set of Hannah Montana before diving into her role as Jenna on Pretty Little Liars. Since the popular series has ended, Sursok has still been active in the acting scene. My Killer Client and Braking for Whales are two very recent films the talented actor has performed in.