'Pretty Little Liars': Why Ashley Benson Was 'Crying and So Upset' During Her Audition
While Ashley Benson was no stranger to acting when she was cast in Pretty Little Liars, the hit Freeform drama transformed her life forever. Playing the role of Hanna Marin allowed Benson to become a household name. Furthermore, the show is largely considered to be one of the most popular and successful teen dramas of its time. To date, Pretty Little Liars has already inspired two spinoffs and there is even a reboot in the works.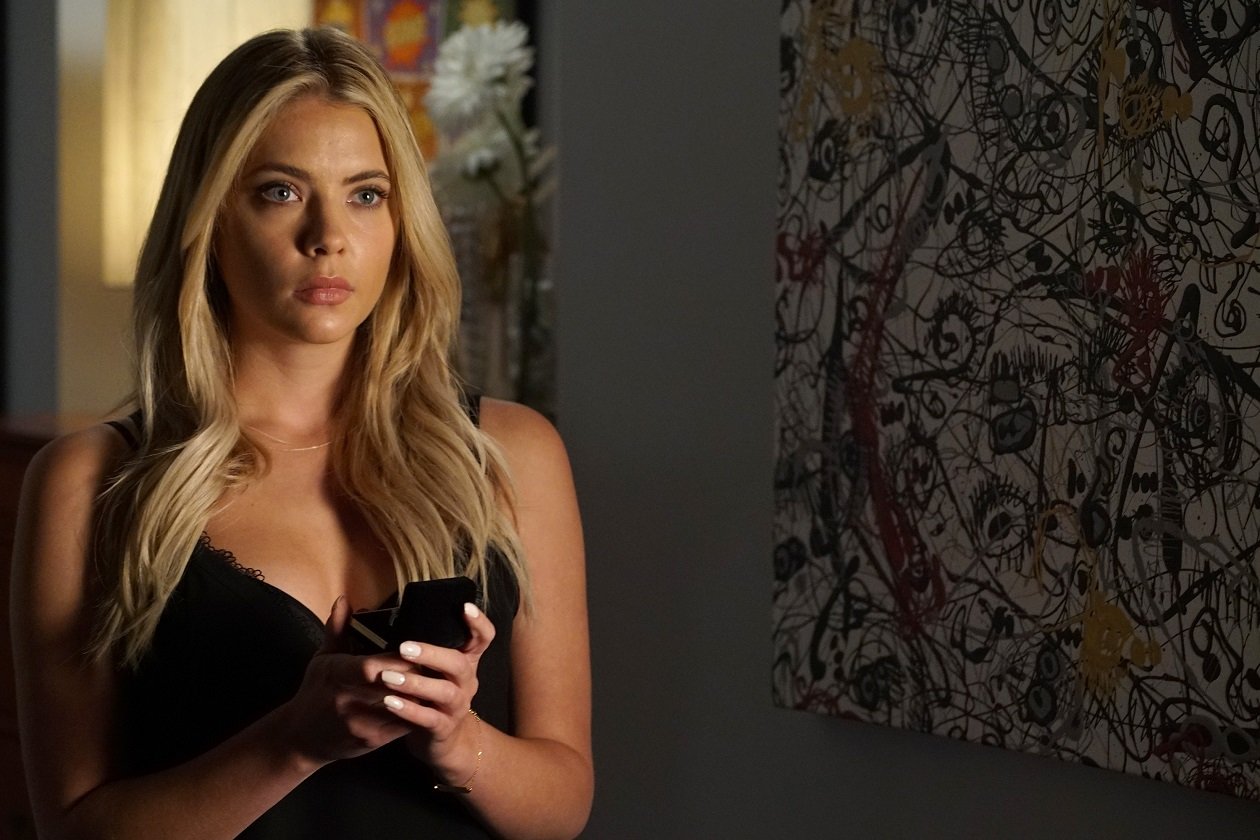 Even though Pretty Little Liars would eventually become a phenomenon, Benson wasn't too keen on auditioning at first. It wasn't that she didn't appreciate the concept, but, at the time, she was passionate about another show that was already on the air, Eastwick. Eastwick was a short-lived fantasy comedy-drama that aired on ABC for a few months back in 2009. Benson had managed to snag a role on Eastwick and was devastated when she learned of its cancellation hours before her Pretty Little Liars audition.
Ashley Benson on how she learned about 'Pretty Little Liars'
"I was actually on a show while they were casting it," Benson shared with Vulture about how she learned about Pretty Little Liars. "I was at a movie theater, and I got a call from my agent and was like, 'OK, whatever, this can wait.' But my show had been canceled that night. So they were like, 'Yeah, you have to go in tomorrow for Pretty Little Liars.'"
Though her agent was insistent that she take the audition for Pretty Little Liars, Benson was still reeling from Eastwick's cancellation. In fact, when she first met I. Marlene King, who is the creator and showrunner for Pretty Little Liars, she was in tears. Fortunately, for Benson, King was able to see past her emotion and knew that she'd be the perfect person to bring Hanna to life.
The show's creator knew she needed to cast Benson as Hanna Marin immediately
"I remember meeting Marlene for the first time and I was crying and so upset," Benson recalled of her first Pretty Little Liars audition. "My show had just been canceled! She sat in the room and she said, 'The second that you walked in, I felt you as Hanna.' It was a really crazy connection. I didn't read the script or anything, I just read Hanna's sides. I also knew that Lucy [Hale] was doing it, and we've known each other forever, so that was really exciting. I had this weird instinct that this would become a really big thing."
Benson's instincts were, of course, spot on. The show drew massive amounts of fans who tuned in every, single, week to support their favorite liars. But what was it about Pretty Little Liars that made the show such a phenomenon? According to Benson, a lot of the show's success was because it centered around strong young women who were simply trying to navigate growing up.
'Pretty Little Liars' featured strong female characters
"We took a lot of risks," the Pretty Little Liars alum shared. "The great thing about our show was that because there were five strong, female leads, we're all dealing with different issues that teens nowadays go through — we each had a specific issue that we dealt with or overcame. For all of us, I feel like our fans really connected." Benson certainly hit the nail on the head that fans of the show felt connected to it. If you'd like to revisit Rosewood, all seven seasons are currently streaming on HBO Max.