'Pretty Little Liars' Cast Members Got Matching Tattoos Together
Teen drama Pretty Little Liars racked up numerous accolades during its seven seasons on the air, including dozens of Teen Choice Awards. It also helped launch a franchise of spin-offs, including Ravenswood, Pretty Little Liars: The Perfectionists,  a web series entitled Pretty Dirty Secrets, and an upcoming reboot. ABC ended the show in 2017 in a twist-filled series finale. And while it's been nearly half-a-decade since the cast all worked together, the celebrities who played Spencer, Hanna, Aria, Emily, Alison, and Mona have a permanent reminder of their time on set.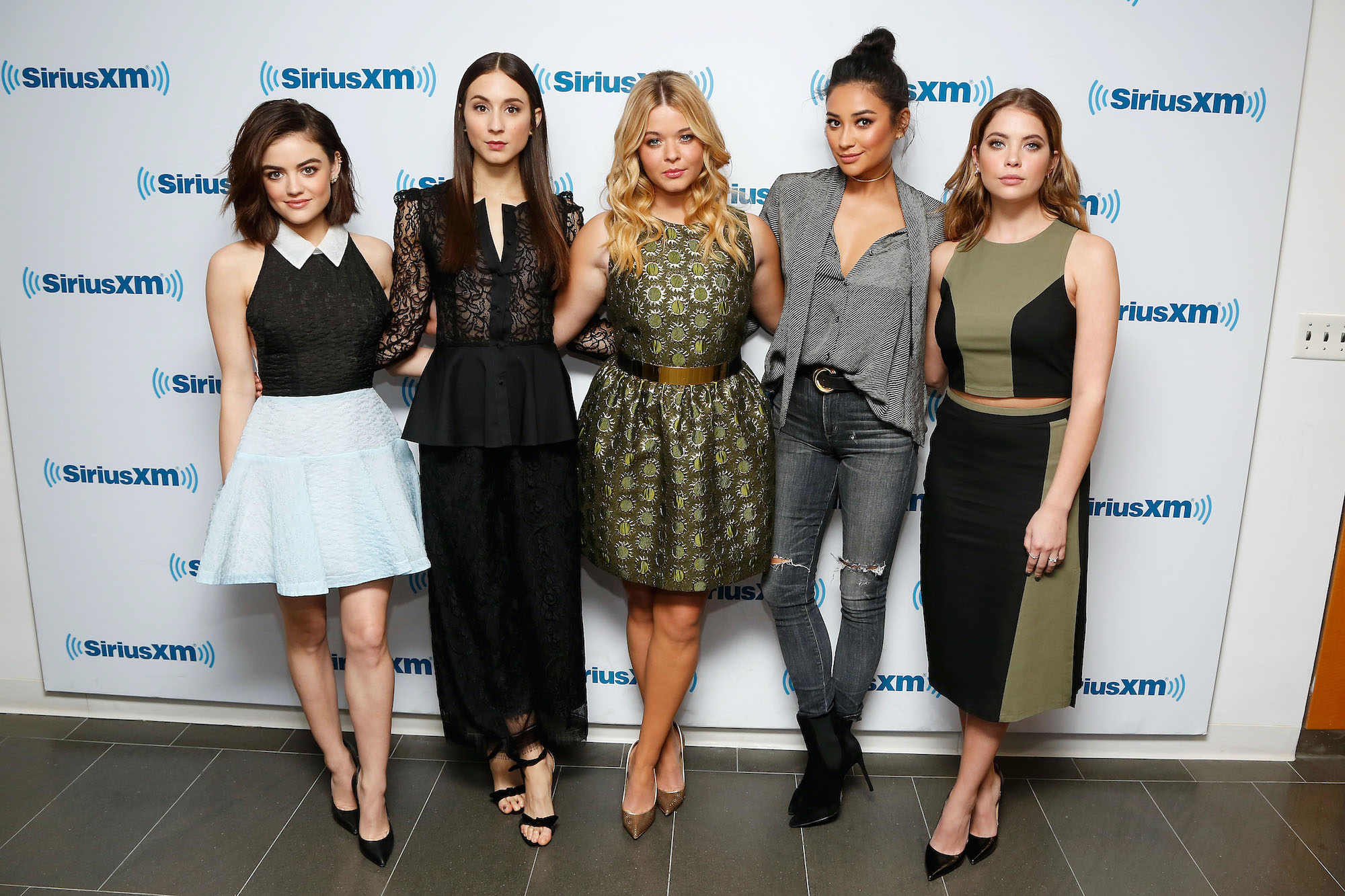 'Pretty Little Liars' first premiered in 2010
RELATED: How 'Pretty Little Liars' Became 1 of the Most Popular Shows of the 2010s
The show, based on books of the same name by Sara Shepard, followed a set of high school best friends as they navigated the dramas of adolescent life, along with the intrusion of the mysterious "A" — a cyberstalker set on making the girls' lives a living nightmare. The group was comprised of Spencer Hastings (played by Troian Bellisario), Hanna Marin (Ashley Benson), Aria Montgomery (Lucy Hale), Emily Fields (Shay Mitchell), constant frenemy Mona Vanderwaal (Janel Parrish), and queen bee Alison DiLaurentis (Sasha Pieterse).
Since the show ended, Bellisario has starred in numerous independent films and was recently cast in a new CBS political drama. Benson has starred in some indie films and dabbled in growing her music career. Hale has starred in numerous TV and film projects, including Riverdale and horror films like Fantasy Island and Truth or Dare, and is currently playing the title character in the CW's Katy Keene. Mitchell has launched a lifestyle and cosmetics brand. Pieterse competed in a recent season of Dancing with the Stars. And Parrish has worked on numerous Netflix blockbusters, including the entire To All the Boys movie trilogy. While the actors' lives have gone in so many directions since Pretty Little Liars ended, many of them continue to be friends.
The 'Pretty Little Liars' cast continue to be friends
RELATED: 'Pretty Little Liars' Fans Can't Stop Talking About Shay Mitchell And Ashley Benson's February 2020 Reunion
Throughout all seven seasons of Pretty Little Liars, paparazzi would regularly catch the cast hanging out both on and offset. "They're like my family," Benson told People magazine. "I've spent seven years with them. […] It was really special to have such an amazing bond with these people, and the cool thing is I know that we'll one day work together again. And I'll always try to make an effort to see them because they're literally my family." And their friendship appears to be strong to this day.
Last year, Benson and Mitchell were sighted by the press having dinner together. Most of the cast reunited for Bellisario's wedding when she got married. Mitchell, whose son recently turned one, told the media she gets her parenting advice from fellow mother Bellisario. And Benson posted a photo on Instagram of some of the cast hanging out together in the fall of 2020.
The actors memorialized their friendship with a thematic tattoo
RELATED: 'Pretty Little Liars': How Much Is the Cast Worth Today?
At the start of every episode of Pretty Little Liars, a theme montage played that ended with Hale's character uttering the show's famous "shhhh" line. The montage tied directly into the drama's overarching theme of keeping a secret. 
To memorialize their friendship, and also commemorate the ending of Pretty Little Liars, the core cast all got a tattoo together. Each actor got the first letter of their character's name tattooed onto their pointer finger. "We couldn't not get tattoos to commemorate the show," said Hale on Instagram. "And obviously on our 'shh' finger."
"It's a truly special way to carry their characters with them forever even after the show finishes airing," reports Bustle. "The PLL cast finger tattoos are delicate, tiny, easy-to-conceal, cute, and will always remind each actor of their role."