'Pretty Little Liars': There's Only 1 Main Liar Who Isn't a Murderer
When it comes to teen thrillers, Pretty Little Liars is pretty much the ultimate. The series, which features seven seasons, is chock full of outrageous situations, mysterious hijinks, infinite lies, and, of course, a whole bunch of murder. In fact, the show is so over the top, even the cast has trouble remember everything that their characters went through. Naturally, fans of Pretty Little Liars have also lost track of some major plot points. But, we've managed to sort out which of the four main characters are actually guilty of murder.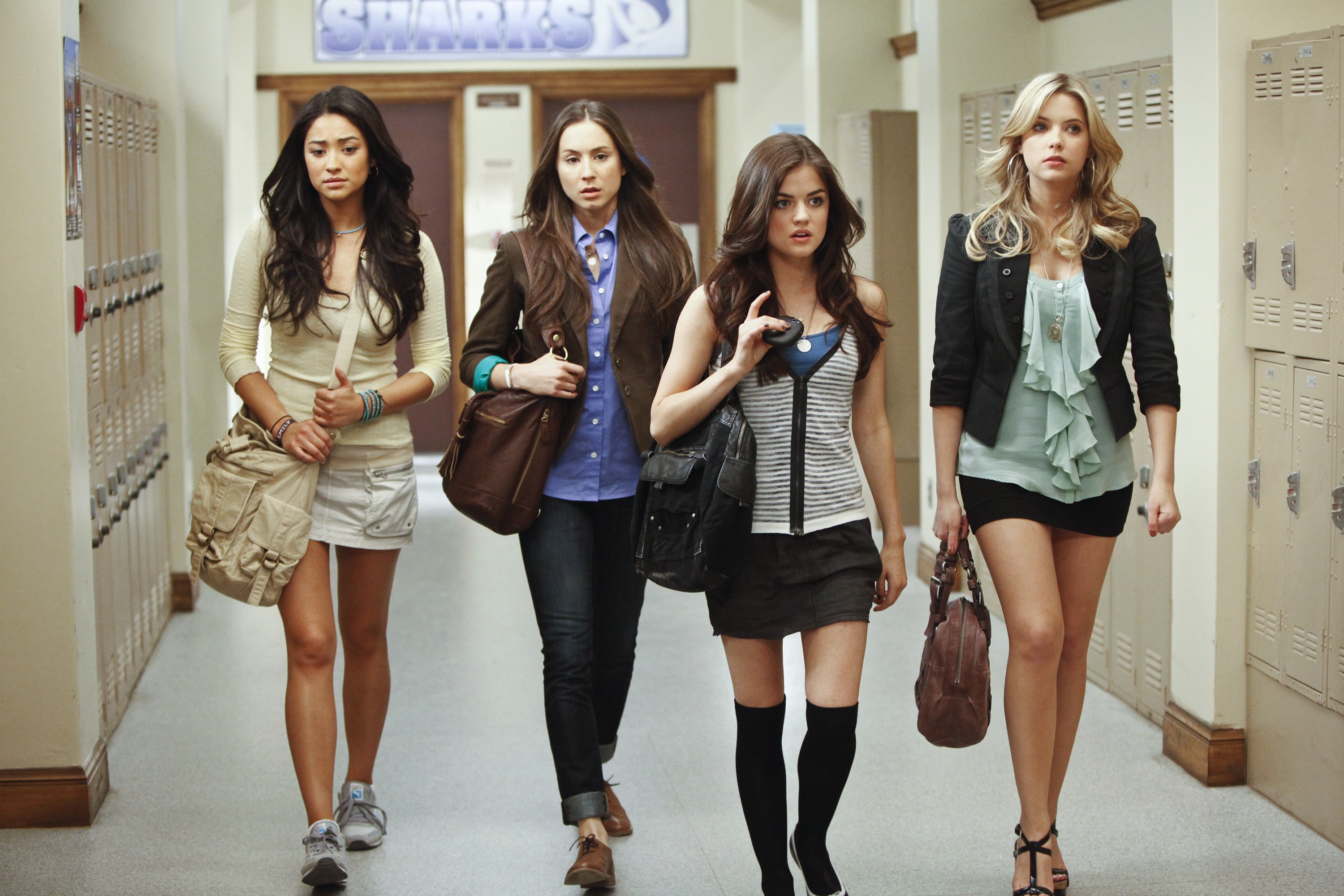 Which of the 'Pretty Little Liars' isn't a murderer?
The liars may have been victims and merely pawns in A's game, but that doesn't mean that they were entirely innocent. The four main characters (Aria Montgomery, Spencer Hastings, Hanna Marin, and Emily Fields) all did terrible things to themselves, each other, and other Rosewood residents, throughout the seven seasons of Pretty Little Liars. In fact, only one of the cast members managed to make it out of Rosewood without their character killing someone, and it's probably not the liar you expect.
Aria Montgomery
Aria Montgomery might be small, but she was certainly able to wreak havoc throughout Pretty Little Liars. Not only did she have an affair with her high school English teacher and join the A team for a while, but she's also a murderer. Of course, one could chalk up Aria's kill as self-defense. Aria is responsible for killing Shana, who had plans to kill her Spencer, Hannah, Emily, and Alison to avenge her lover Jenna. The liars were responsible for the accident that caused Jenna to go blind. When Shana attacked, Aria reacted by striking her with a gun. Shana then fell into a pit and died after hitting her head, making Aria a killer.
RELATED: Shay Mitchell Reveals This 'Pretty Little Liars' Star Has Met Her Baby
Hanna Marin
But Aria certainly isn't the only one who inadvertently killed someone throughout her tenure on Pretty Little Liars. Fans and cast members alike will all recall when Hanna accidentally ran over Archer Dunhill with her car. Of course, fans won't feel bad for Archer who posed as Dr. Elliot Rollins and convinced Alison that she was going insane in order to torture her. But, deserved or not, accident or not, Archer's health made Hanna a murderer. And the other liars are hardly blameless in this crime as they helped Hanna bury the body. Hanna also shares the murder of Noel Kahn with Emily. He had plans to kill the liars. But, when Emily and Hanna shoved him out the way, he tripped and decapitated himself.
Emily Fields
Speaking of Emily, she too has another kill under her belt. In yet another act of self-defense, Emily stabbed who she came to know as Nate St. Germain to death after learning he was not who he'd been posing as. Nate slated himself as the cousin of Emily's former lover, Maya. However, he ended up being the insane stalker who ultimately killed Maya. Nate (who is actually Lyndon James) had plans to kill Emily's new love interest, Paige, before Emily managed to kill him. It was a twist that Pretty Little Liars fans definitely didn't see coming.
Spencer Hastings and Alison DiLaurentis
Another thing that Pretty Little Liars fans couldn't have seen coming was that Spencer would have been able to escape the show without killing anyone. Out of the four liars, she was the smartest, most calculated, and seemingly most dangerous. But, she managed to get through all several seasons without committing homicide. The same can be said for her cousin, Alison DiLaurentis. Clearly, the show had a knack for subverting expectations for fans and the cast. All seven seasons are currently streaming on HBO Max if you want to catch up on all the delicious twists and turns.