Did 'Pretty Little Liars' Creator I. Marlene King Shade the Reboot in a Tweet To Netflix?
Years after the hit mystery drama Pretty Little Liars came to an end, a reboot was announced. While more PLL may seem like a good thing, not everyone was pleased — including series creator I. Marlene King. Did the showrunner make a subtle dig at the new show in a November 2020 tweet, or has she come around to the idea?
'Pretty Little Liars' aired from 2010-2017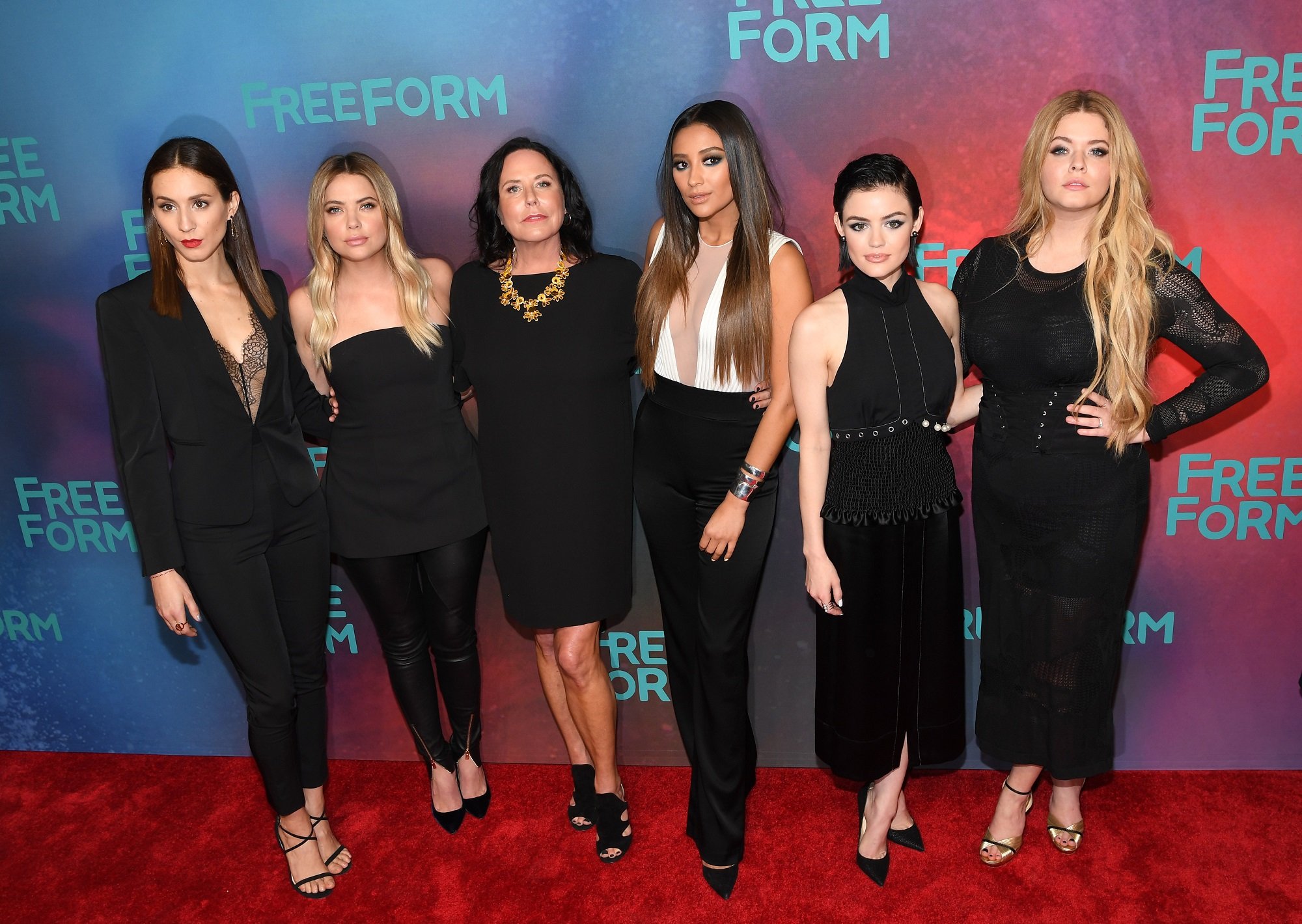 Pretty Little Liars, based on the book series of the same name by Sara Shepard, premiered in June 2010. It began with four teenage girls who are still reeling from their friends' disappearance one year earlier. When she's pronounced dead, they begin to receive messages from a mysterious person, known only as "A."
PLL became a phenomenon, changing the landscape of both TV and social media forever. Not only did the hit series air for seven seasons, but it spawned two spinoffs, Ravenswood and Pretty Little Liars: The Perfectionists. All were helmed by King and featured many of the same characters as connective tissue.
The reboot, 'Pretty Little Liars: Original Sin' 
Though Pretty Little Liars aired on the Disney-owned Freeform (formerly ABC Family), it was produced and distributed by Warner Bros. So when its parent company, WarnerMedia, created its streaming service, HBO Max, PLL was yanked from Netflix in the U.S. and moved to its new home.
WarnerMedia then took its ownership of the title a step further. In September 2020, just a few months after HBO Max's launch, it announced a reboot: Pretty Little Liars: Original Sin. The new series will feature a new cast, a new storyline — and, much to fans' dismay — new people behind the scenes.
Marlene King's reaction to the new show
Fans weren't the only ones who were disappointed to hear the news. Still, King put a positive spin on things. "We are PLL family forever," she tweeted shortly after HBO Max's announcement. "If we need to declare ourselves #OGPLLFamily then that's what we'll do. Staring [sic] now."
"Wait what? THE BODIES ARENT EVEN COLD YET," a Twitter user replied to King. Given the series features a lot of death, this comment could be taken in multiple ways. "Literally. They are somewhere in the WB jungle," wrote back King, citing the forested area of Warner Bros. lot where PLL filmed.
King's specific wording in this tweet to Netflix
Months later, and details on the reboot remain minimal. However, PLL's old home, Netflix, shared a teaser for a new series, Tiny Pretty Things. The show is about the mysterious death of a dancer at a prestigious ballet company, and the streaming service deemed it PLL meets Center Stage.
"Thanks for the shout out," King tweeted at Netflix. "The #PLLfamily always welcomes new shows and new opportunities for creators and talent to shine." King could be saying she's come around to the reboot. She could also be making a pointed statement — that a new show similar to PLL doesn't need to use its name.