'Pretty Little Liars': Ian Harding Secretly Married His Girlfriend Sophie Hart — 2 Years Ago
Pretty Little Liars premiered in 2010 and gained a massive following since then until it ended in 2017. Part of the show's major storyline involved the student-teacher relationship between Aria Montgomery and Ezra Fitz. Although fans loved the story arc when the show was on the air, they began seeing it in a different light after the show's ending. For a long time, fans speculated whether Ian Harding and Lucy Hale dated — but as it turns out, the former secretly married his girlfriend Sophie Hart two years ago.
Fans shipped Aria and Ezra on 'Pretty Little Liars'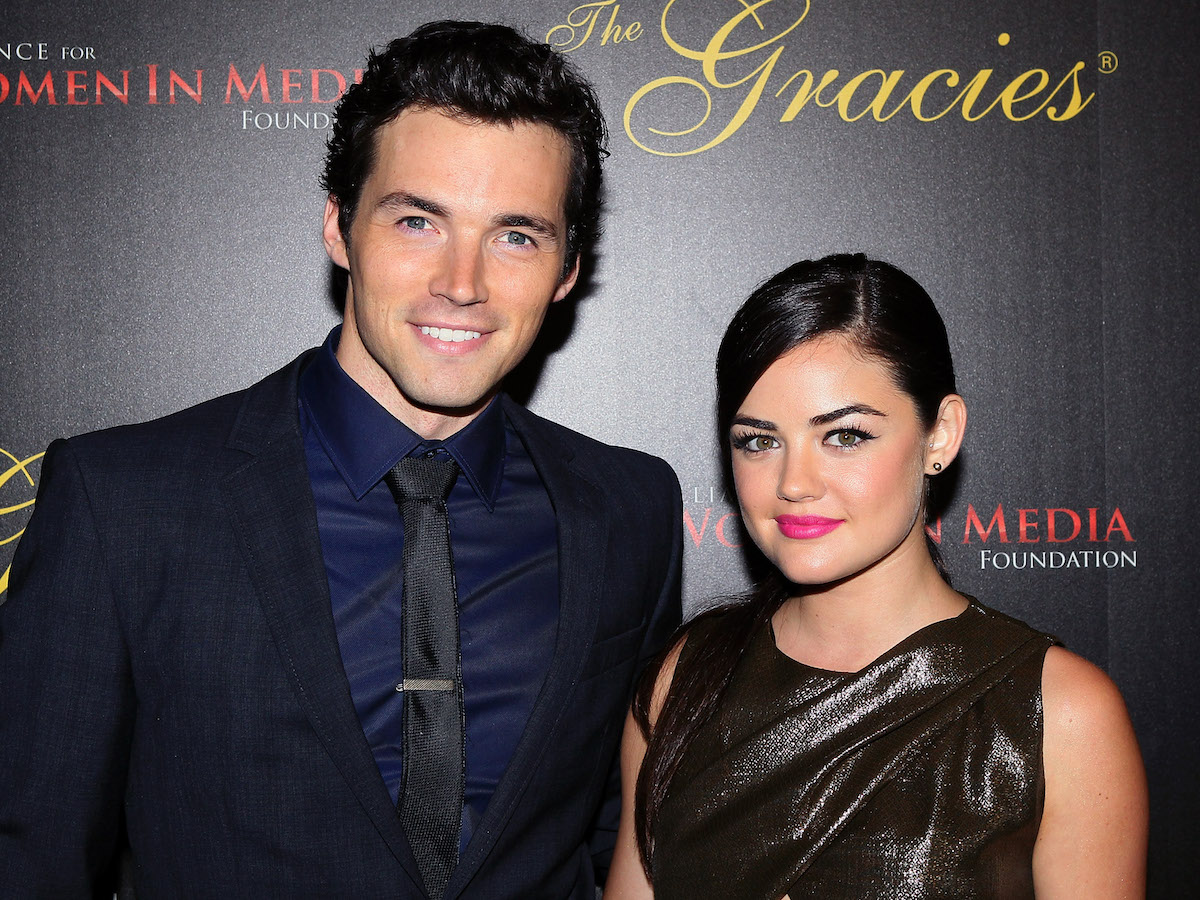 If you were an avid fan of Pretty Little Liars, then you know about Ezra and Aria's infamous bathroom hookup when Aria pretended to be above 21 years old to get into a bar, resulting in their bathroom escapade. Viewers later shockingly learn that Ezra is Aria's English teacher at the fictional Rosewood High School shortly after, making for an awkward second encounter.
The reality of their age gap and the illegality of their romance should have been enough to stop Aria and Ezra, but it only put a pause to their relationship as the two kept fooling around. Fans loved the couple's sneaky affair and rooted for them to end up together, terming theirs a "forbidden love."
From a logical perspective, that whole relationship was wrong to begin with and creepy. Ezra was Aria's teacher, and the age gap between them was too wide to ignore. Ezra, an adult, hooked up with a minor and didn't do enough to end the relationship when he found out. Instead, they kept finding new ways and places to continue with their illegal romance.
Although their age gap is never explicitly mentioned, it's easy to piece together their elective ages given the information crumbs provided on the show. For example, Ezra found out that he had a 7-year-old child, whom he believed he sired when he was 16. This would put his age at around 23 years old while Aria was about 15 or 16 years old.
The pair's hookup at the bar can be excused considering Ezra thought Aria was of legal age when they met. However, as a dark secret comes to light, viewers learn that Ezra might have actually known about Aria before hooking up with her that night for the first time. In season 4, it's revealed that Ezra had been looking into Allison's disappearance, which makes one think that his chance encounter with Aria wasn't that much of a coincidence.
Ian Harding married his longtime girlfriend two years ago
Harding rose to fame with his portrayal of Ezra, and fans grew more interested in his personal life, including who he was dating. As People reports, Harding and his new wife Hart had been together since 2011, although it's still unknown when the pair got engaged before their wedding.
News of the secret wedding came to light after Harding posted a series of photos on Instagram that showed the actor wearing a ring on his left hand. In February 2021, the actor also shared a throwback pic of himself on a road trip that offered a glimpse at his wedding band.
Hart is a Los Angeles-based set designer and photographer, and the two have managed to keep their relationship almost entirely away from the public eye. A source close to the two revealed that Hart and Harding quietly tied the knot in October 2019 in a small ceremony.
Did Ian Harding ever date Lucy Hale?
Ever since their characters' relationship on the Pretty Little Liars, fans have wondered if Hale and Harding took their romance off the screen and into real life. However, as Refinery29 reports, the onscreen pair could have become a thing had Hale acted on her crush on Harding in season 1.
Hale admitted in an interview that she had a crush on Harding in season 1 but dismissed it, saying, "Well whatever, I was 20." However, nothing much ever came off the romance as Harding and his wife got together in 2011, a year after the show debuted.