'Pretty Little Liars': 'A's Stalking Operation Cost Nearly Half a Million Dollars — How Did CeCe Afford It?
Pretty Little Liars has enough drama and mystery to capture audiences for 7 seasons. Naturally, fans were glad to hear news about a reboot of the award-winning series. It means they could see the return of fan-favorite characters like CeCe Drake, who played the main antagonist for multiple seasons of Pretty Little Liars. When she identified as "A," she did various things to torment the Liars — and fans couldn't help but wonder how much her stalking operation cost by the end of her run. 
CeCe Drake dedicated years to stalking the girls on 'Pretty Little Liars'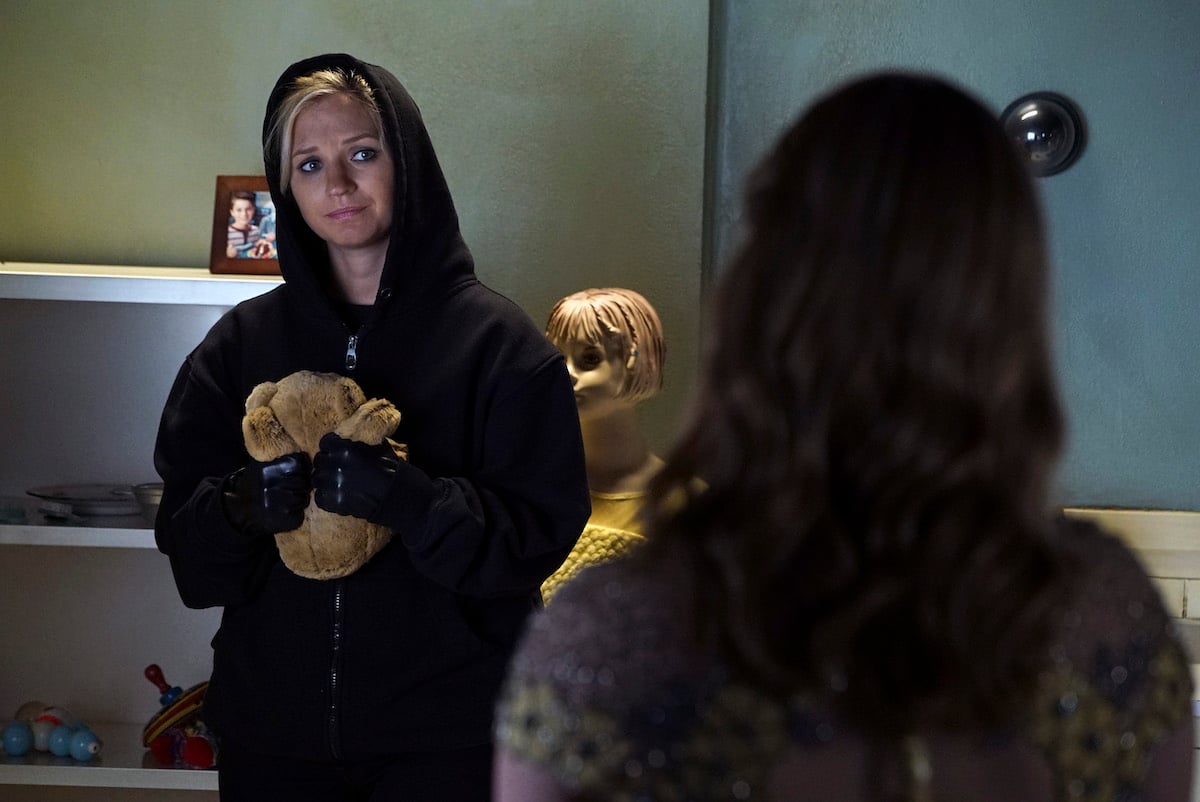 A year after a friend goes missing, four friends get stalked continuously. Among the twists and turns, Pretty Little Liars reveals that multiple people take on the role of 'A.' One of them is Charlotte DiLaurentis, also known as CeCe Drake. 
CeCe begins stalking the characters in season 3, and it lasts for a few years. Her operation is elaborate, and she uses pricey equipment and gifts to play her little game. For example, Emily finds a necklace inside her bag. With some blackmailing and harassment, CeCe can manipulate the girls to do her bidding. 
Often, CeCe sends texts to the Liars' phones. She even hacks the computer system of the Radley Sanitarium. At certain points, CeCe gets the Liars to commit crimes and brings in other people to form an A-team. Eventually, CeCe begins to see the characters as mere dolls. Needless to say, the antagonist becomes addicted to stalking the Liars. Her reign of terror ends when she gets sent to a psychiatric hospital for five years.
CeCe's stalking operation totaled up to almost half a million dollars
Over the course of a few seasons, CeCe's stalking operation had to add up financially. It would seem like she spent a lot of money to do the things she did. Teen Vogue went in to calculate the expenses of the people who were "A," including CeCe.  
In total, CeCe's campaign cost an estimated $442,766. Which is a lot of cash to have available to use — but then again, some of her antics weren't cheap. For example, the dollhouse needed to be built and furnished. With fancy prom dresses and an electric fence, the house was about half of her total expenses.  
Of course, car and travel expenses added up over time. CeCe also needed a high-tech laptop and software to manipulate the Liars. However, the money had to come from somewhere. The show revealed that an investment firm called Carissimi Group helped pay for things. CeCe's mother set up the firm as a way to support her. It is a legitimate business and had plenty of wealth to give CeCe. 
How else could CeCe have afforded everything?
Throughout the show, fans have posited various theories. Some of them go over who could be "A." On Reddit, fans have discussed other ideas about how CeCe could have paid for her nefarious activities.  
A couple of people questioned how CeCe knew how to use high-tech equipment to track and hack. One guessed that she used blackmail to get money, similar to what Allison did. CeCe also likely collected various items over the years and used them to furnish the dollhouse. 
"In 6×10 Mona says 'CeCe's the real wolf of Wall Street, she's never made a bad investment' so I'm pretty sure most of her money came from shares or investments. She studied business at UPenn after all," one user wrote. 
A few fans figured the Carissimi explanation could be realistic. The show described CeCe as tech-savvy. She likely was smart enough to turn her mother's investments in Carissimi into a large sum of money.