'Pretty Little Liars' Star Lucy Hale Said Her 'The Office' Crush Is 'So Sexy' and Her 'Dream Man'
Lucy Hale had a massive crush on a surprising star from 'The Office.'
Lucy Hale is a household name for her role in Pretty Little Liars. Not only is she a talented actor, but she's famous for an array of roles she's brought to life. Over the years, Hale has made comments suggesting she's a fan of The Office. And has, at least twice, mentioned having a crush on a surprising star from the NBC hit-sitcom.
Lucy Hale's path to fame started with music
According to Biography, Hale was born in Memphis, and this Tennessee girl always had her sights set on stardom. When she was 14 years old, she won one of the five top slots on American Juniors, a children's version of American Idol. 
She decided to focus on acting rather than singing, and four years later she landed a part on the CW series Privileged. This led to her breakthrough role as Aria Montgomery on the hit show Pretty Little Liars, which made her famous and lasted for seven seasons.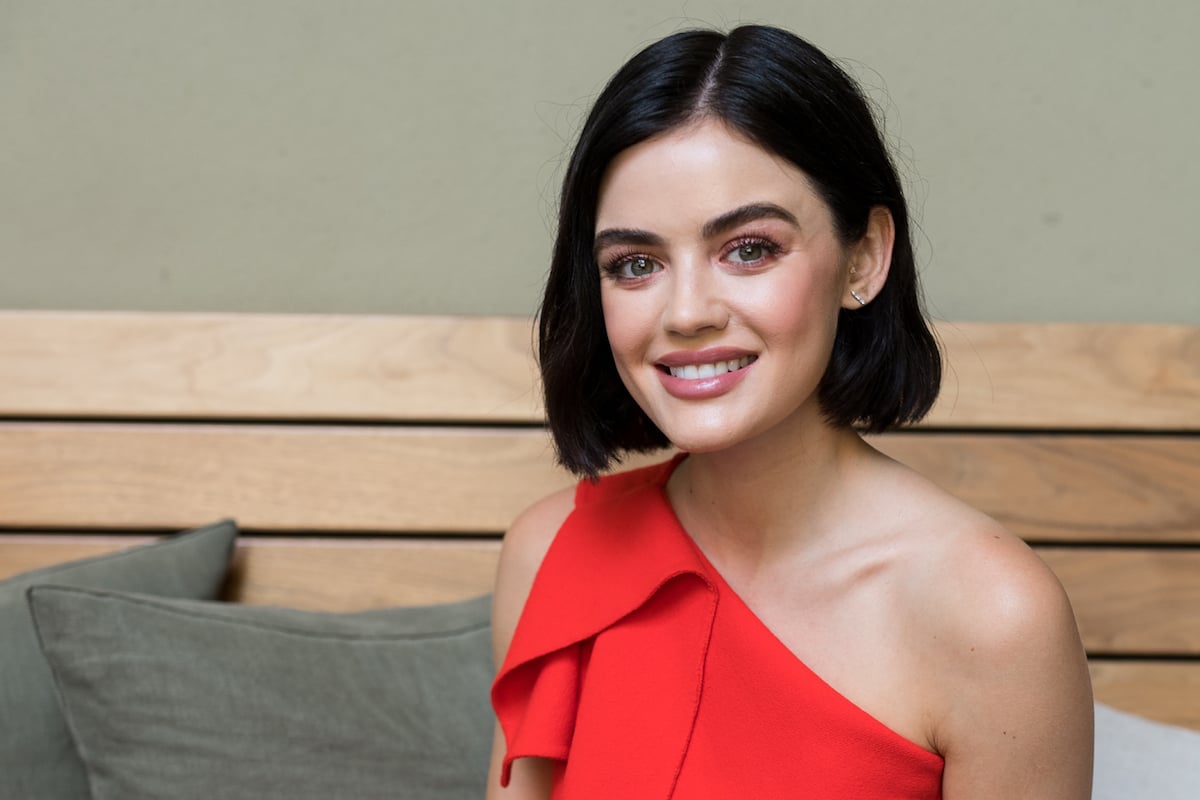 Over the years she's played guest roles in multiple TV shows, such as Wizards of Waverly Place, How I Met Your Mother, and CSI: Miami. She's also appeared in a few movies, including a part in The Sisterhood of the Traveling Pants 2 and a cameo in the horror film Scream 4. 
In 2020, Hale was picked to star in Katy Keen, a spinoff of the CW series Riverdale. Unfortunately, the show was canceled after a single season, a decision that she said left her heartbroken. Despite this setback, fans are sure that Hale has many opportunities ahead of her – both in her career and in love. 
Is Lucy Hale single?
When Hale was 18 and appeared on Wizards of Waverly Place, she dated David Henrie, who played Justin Russo. After a few years together, the couple broke up.
While not all her relationships have been public, she is believed to have dated actors Chris Zylka, Graham Rogers, and Riley Smith. She also dated musician Anthony Kalabretta. 
This summer, rumors flew that she was going out with Colton Underwood from The Bachelor. According to Cosmopolitan, however, both Hale and Underwood have denied being involved with each other. 
Lucy Hale has a crush on this 'The Office' star
According to HuffPost, she seems to prefer older men. "I'm single for the first time since I was 16," Hale told Lucky in a 2017 interview. "I love Mark Wahlberg. Robert Downey Jr. is my ultimate. And I think Steve Carell is so sexy."
That interview wasn't the only time Hale mentioned Carell. As far back as 2013, she tweeted: "Steve Carell is my dream man. That is all."
Although Hale is apparently single at the moment, her crush on The Office star is destined to go unrequited. Good Housekeeping reports that for 25 years, Carell has been married to Nancy Carell. She even appeared in seven episodes of The Office, as his girlfriend and real estate agent Carol Stills.