'Pretty Little Liars': The Show's Creepiest Story Arch Is Also Illegal
Ten years ago, ABC Family (now Freeform) debuted the teen drama Pretty Little Liars, and viewers began a thrill ride that would carry them through seven wild years of suspense and conniving. The girls at the center of the show experienced plenty of intrigue, danger, and romance through the years, and audiences loved it. But now that Pretty Little Liars has ended, one of its most legendary relationships looks less romantic and more creepy as the years go by. 
'Pretty Little Liars' started with a mystery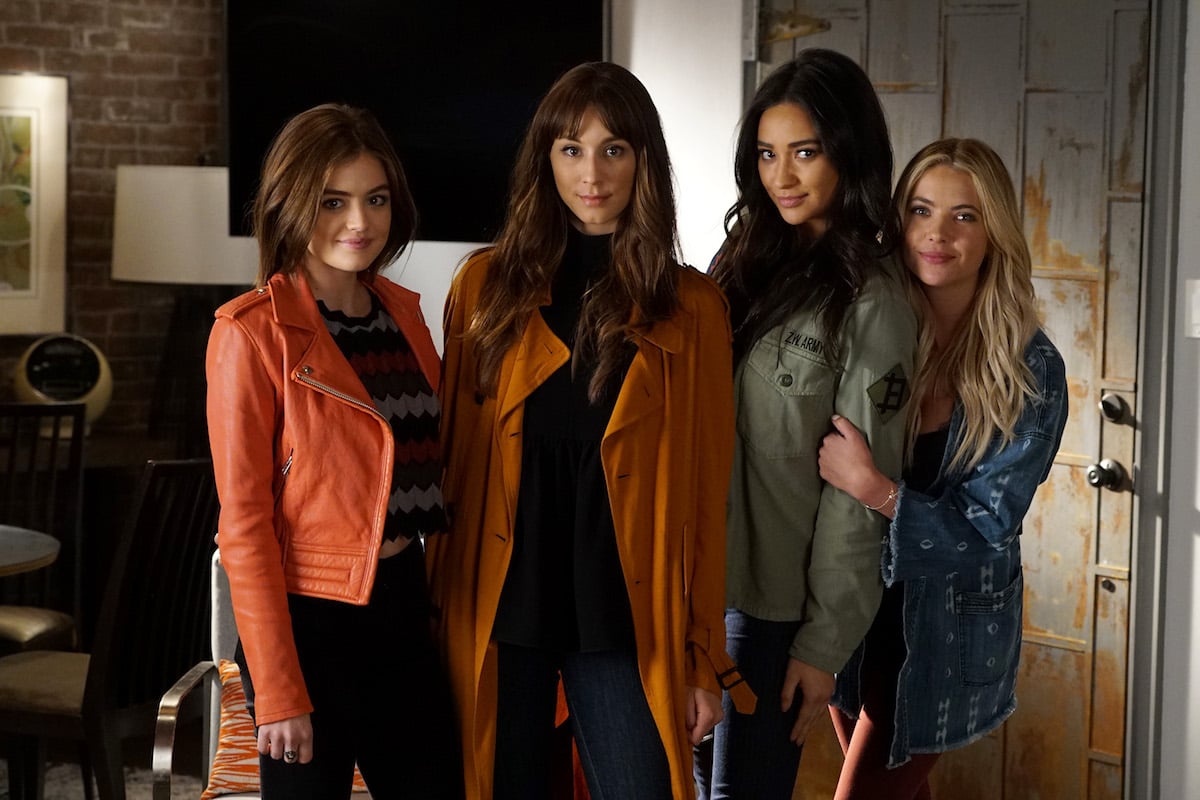 The show was based on a series of young adult novels written by Sara Shepard. It featured four high school-aged girls — Hanna, Spencer, Emily, and Aria — who live in a suburban Pennsylvania town. At the start of the story, the friends are coping with the loss of the leader of their group, Alison, who died mysteriously a year before. 
The four girls' worlds are suddenly disrupted when they all receive texts from a mysterious person only known as "A." This anonymous stalker clearly knows too much about what's happening in the girls' lives.
They are all terrified when A threatens to expose all their secrets. The identity of A was so well-protected that most of the actors didn't even know who it was until the series ended. 
Over the next seven seasons, Pretty Little Liars followed the girls as they were tormented by A. At the same time, they were living busy lives that were often full of choices that were bad even by teen television drama standards. 
Who is Aria Montgomery?
Lucy Hale played the part of Aria Montgomery, an aspiring writer. Aria comes across in the show as a smart, strong-willed achiever who gets what she's after. 
She was also a skilled liar with a habit of kissing the wrong people. Aria had such knack for dishonesty and manipulation that even Hale thought the character she played would turn out to be A at the end of the series. 
On the other hand, Aria had a relationship that endured — sort of — throughout the entire series. Her love affair with Ezra Fitz (played by Ian Harding) went through many ups and downs throughout the course of the show, and it was the source of many romantic longings for viewers. People dubbed the couple Ezria, and many were rooting for the two to end up together forever. 
But was their relationship romantic…or creepy?
The problem with Ezria
Ezra and Aria's relationship began when they met in a bar. Before the night was over, they hooked up in the bathroom.
This wouldn't have been too shocking, and not out of character for Aria, except for a few minor details. Aria was only 16 years old when she met Ezra, while he was 24. If that weren't bad enough, he turns out to be her English teacher.
This could have been excused as a misunderstanding on Ezra's part. How could he have been expected to know that the gorgeous woman at the bar was only 16?
But it eventually came out that this wasn't what happened. In season four viewers learned that Ezra already knew who Aria was. He had been researching Alison's disappearance to write a book about it. He knew exactly who Aria was and how old she was. 
Ezra and Aria's epic love story feels less romantic and significantly more creepy when you realize it began with statutory rape. While much of the drama of Pretty Little Liars is worth reliving, this particular element doesn't sit right with viewers today. Hopefully, if they do bring the show back in some way, they'll find a way to address that problem.