Did 'Pretty Little Liars' Stars Tyler Blackburn And Ashley Benson Date In Real Life?
Ashley Benson and Tyler Blackburn played fan-favorite couple Hanna and Caleb on 'Pretty Little Liars.' Was there real-life chemistry between them?
Pretty Little Liars was a show about a lot of things: mystery, technology, coming-of-age — but what many fans remember it for are the ships. Everyone had a favorite romantic pairing. Among those is Haleb, the relationship between Hanna Marin and Caleb Rivers.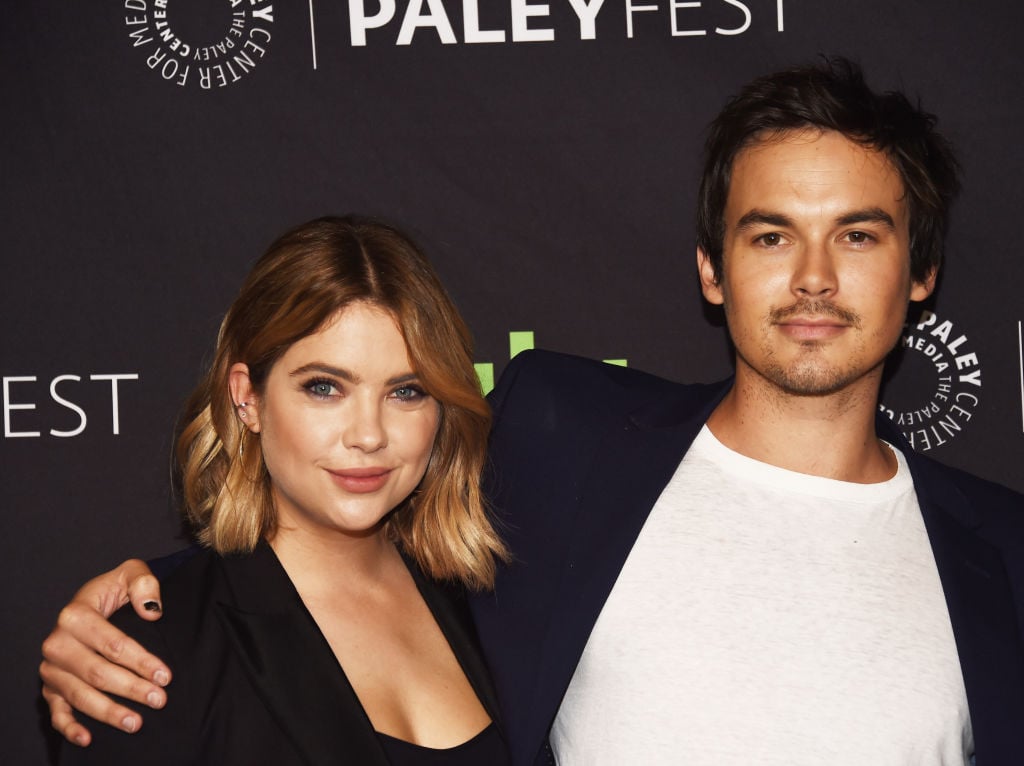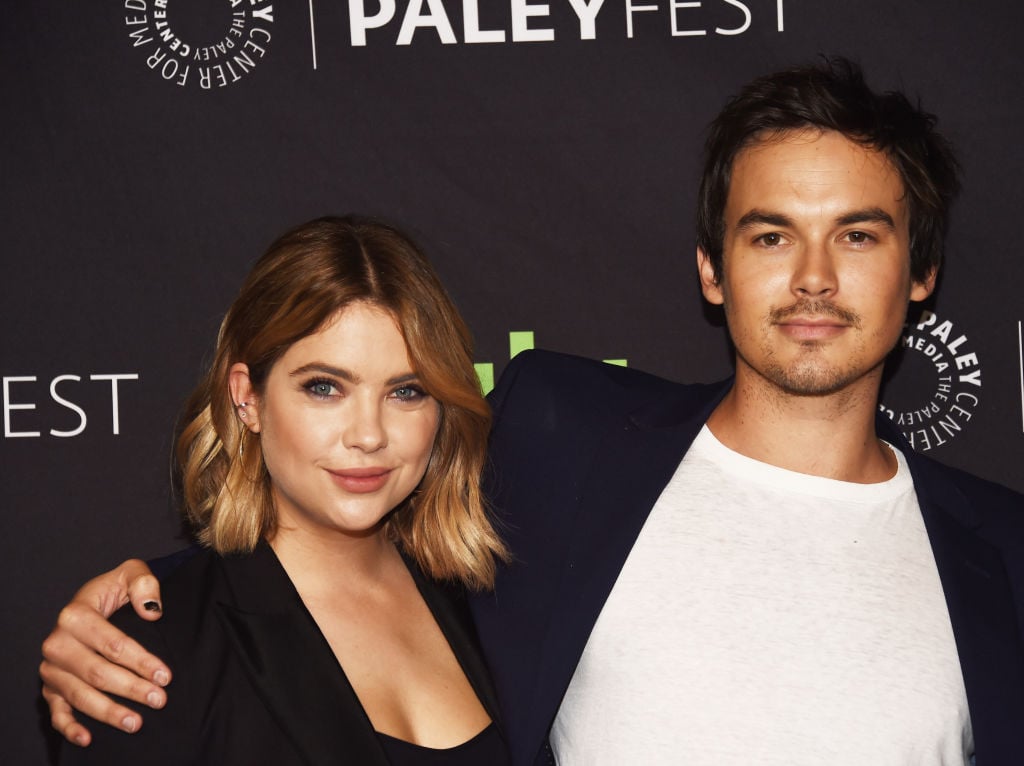 Like all of those on the beloved series, it experienced ups and downs, but the real-life friendship between Ashley Benson and Tyler Blackburn made it even more special when they got their happily ever after. So was it just friendship, or something more? Let's take a look.

Hanna and Caleb's relationship timeline

PLL devotees will recall that Caleb and Hanna began dating in Season 1 after she allows him to stay at her house when he's abandoned by his foster family. As it turns out, he was getting to know Hanna because he was a spy for Jenna Marshall.

Over the course of the series, Hanna and Caleb break up a few times, usually due to secrets involving the A of the moment. But in the final season, they get back together, get engaged, and eventually get married.

Benson and Blackburn's friendship became apparent

Pretty Little Liars is known for being the first truly social show — it garnered more tweets than any other at the time, bringing TV into the social media era. Couple this with its young, social-media active stars and fans were gifted with plenty of behind-the-scenes content of their favorite couples hanging out in real life.

This was definitely the case when it comes to Benson and Blackburn. They seemed to be having a great time together when viewing their Instagram and Snap stories. This prompted many fans to begin to "ship" them outside of their characters.

Blackburn speaks to their chemistry

Blackburn is well aware of this. And though he acknowledges their on-screen chemistry "felt real," he and Benson were never truly involved. "We never officially dated," he told Playboy in a recent interview.

"In navigating our relationship—as co-workers but also as friends—sometimes the lines blurred a little. We had periods when we felt more for each other, but ultimately we're good buds," Blackburn continued.
"For the most part, those rumors made us laugh. But then sometimes we'd be like, 'Did someone see us hugging the other night?' She was a huge part of a huge change in my life, so I'll always hold her dear."

Both of them are in relationships now
Blackburn's Playboy interview addressed how he has recently come out as bisexual, all while becoming an icon in the LGBTQ+ community for portraying a gay character on Roswell, New Mexico. He says that he is currently dating an "amazing" man.

As for Benson, she has been dating model/actress Cara Delevingne for about a year. The two starred in the indie film Her Smell together, and have been fueling rumors of a real-life romance for months now. They went public in June 2019, while celebrating Pride Month.