'Pretty Woman': 7 Movies and TV Shows That Feature a Nod to This Classic Romantic Comedy
When Pretty Woman came out in 1990, it became a touchstone immediately, and not because it was released by Touchstone Pictures. Not only did it make Julia Roberts a star, but you can say "I want the fairy tale" or "big mistake, huge" and most people know what you're talking about. That's why people are still talking about the film 30 years later.
[Spoiler Alert: This article contains some spoilers for the movies mentioned.]
RELATED: 'Pretty Woman': The Original Ending Wasn't As Dark As Julia Roberts Says It Was
Pretty Woman has been so influential, it's found it's way into other movies and TV shows. The real world fell in love with Edward (Richard Gere) and Vivian (Roberts) so hard that fictional characters did too! These aren't all of the Pretty Woman references you can find. There have been many more, but these are some of the best ones.
'Romy & Michelle's High School Reunion' – Touched by 'Pretty Woman'
Romy (Mira Sorvino) and Michelle (Lisa Kudrow) think they're better than Pretty Woman. They watch it to mock it like their own Mystery Science Theater 3000. Even they can't help feeling the magic when the mean Beverly Hills shopkeeper sends Vivian away.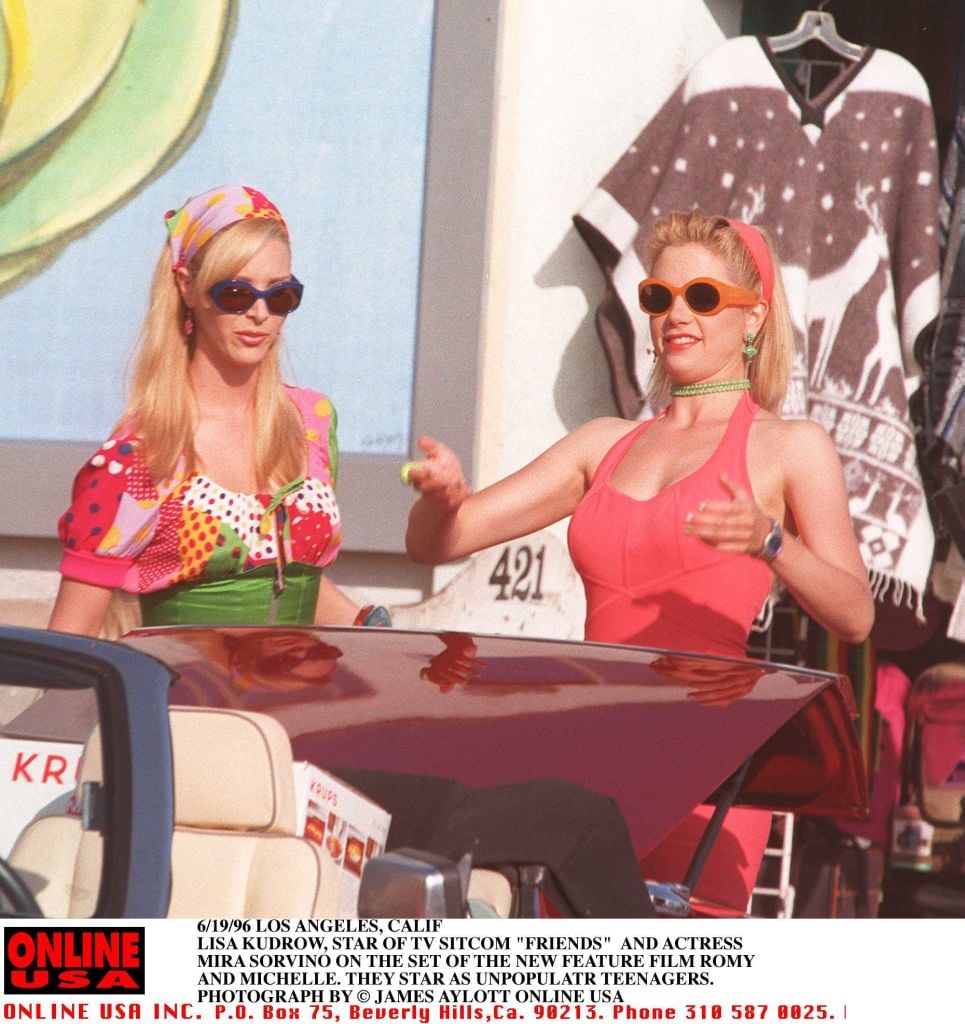 'Seinfeld' owns Pretty Woman'
Jerry (Jerry Seinfeld), Elaine (Julia Louis-Dreyfus), George (Jason Alexander) and Kramer (Michael Richards) must be the most cynical bunch when it comes to dating. That's why it's so surprising that Jerry owns the rom-com on VHS. Sharp eyed viewers can spot it on his shelf. Do you think he secretly watches it over and over at night?
RELATED: The Simple, yet Effective Way Julia Roberts Convinced Richard Gere to Star in 'Pretty Woman'
'She's All That' – Teen 'Pretty Woman'
This makeover story has a lot in common with the Julia Roberts movie already. In high school, Zack (Freddie Prinze, Jr,) turns Remy (Rachael Leigh Cook) into a babe. When she gets a makeover, Remy even comments she feels like Pretty Woman without the hooker part.
'The Player' – Pretty meta woman
This satire of Hollywood came out in 1992. It's about a studio executive and everyone at the time was looking for the next Pretty Woman. So he heard lots of pitches that were like "Out of Africa meets Pretty Woman."
The Player has an extra nod to the movie by way of a Julia Roberts cameo. Everyone who pitches suggests her for the role in a gritty, realistic drama. However, by the time they film the movie, Roberts gets a happy Hollywood ending.
'The Sweetest Thing' – Laugh riot
Courtney (Christina Applegate) and Christina (Cameron Diaz) have a fashion montage a la Vivian in the Beverly Hills shops. Applegate has a jewelry box snapped on her fingers and starts cackling. Her laugh last through the whole montage.
'Dumb and Dumber' – Pretty and prettier
Sorry, gals, but Lloyd (Jim Carrey) and Harry (Jeff Daniels) had the best Pretty Woman inspired fashion montage. They came out of it with bright orange and blue suits and even danced to the Roy Orbison song.
RELATED: Why Julia Roberts Got 'Hives' Filming Intimate Scenes on Cult-Fave RomCom 'Pretty Woman'
Isn't It Romantic – The anti-'Pretty Woman'
Pretty Woman is the movie Natalie (Rebel Wilson) watches as a kid that makes her hate romantic comedies. She has a point about setting up unrealistic expectations, or patriarchal ones, although Pretty Woman isn't the only perpetrator. She could just as easily go after Sleepless in Seattle. It's all in good fun though as she survives a rom- of her own and out Julia's Julia!