'Pretty Woman': The Original Ending Wasn't As Dark As Julia Roberts Says It Was
Pretty Woman became a classic when it came out in 1990. No one has forgotten about the romantic-comedy ever since, but every few years, the stars and creators talk about it again. March 23, 2020 was the 30th anniversary. Julia Roberts has described the dark, original ending, and various Pretty Woman filmmakers have discussed the changes made from the original script to the final movie.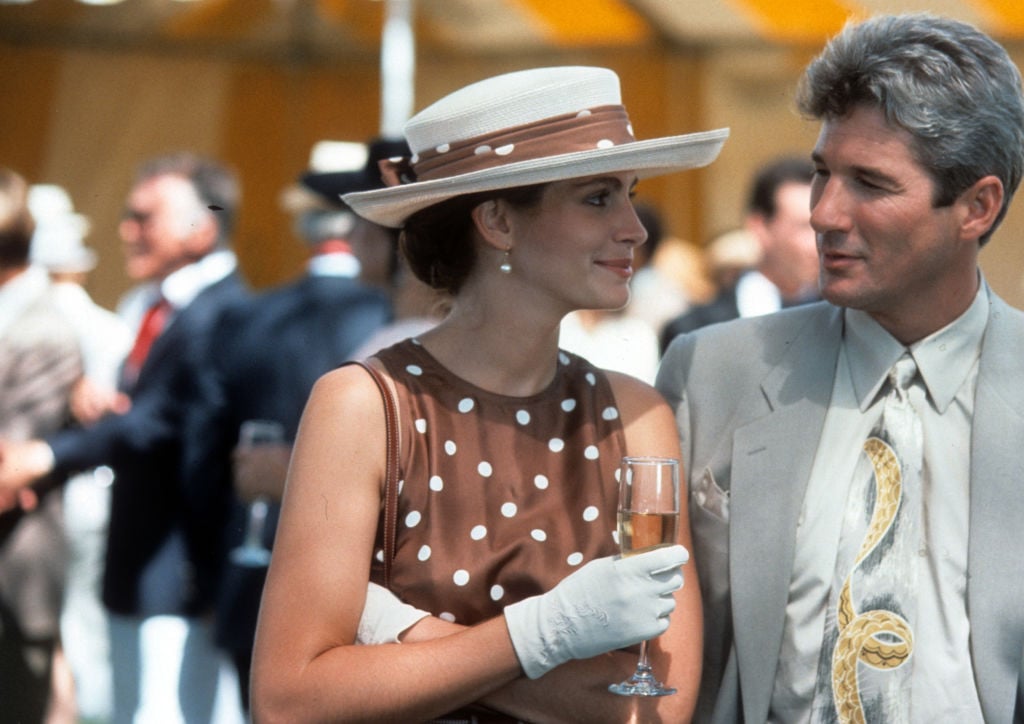 Screenwriter J.F. Lawton spoke with Showbiz Cheat Sheet by phone to clear up some of the misconceptions about the differences between his first script, titled Three Thousand, and the film Pretty Woman became. Lawton went on to help director Garry Marshall write the musical version of Pretty Woman. Filmmaking is a collaboration and everybody, including Roberts herself, had input into crafting the Pretty Woman we know and love today.
Julia Roberts didn't originally get the fairy tale in 'Pretty Woman'
By now everyone knows the story of Pretty Woman. Edward (Richard Gere) hires Hollywood prostitute Vivian (Roberts) to be his companion for the week. She gets a makeover with a shopping spree and dining etiquette lessons, but they eventually fall in love for real. The biggest difference between Three Thousand and Pretty Woman is that they don't.
"What happens is she falls in love with him, or at least thinks she does," Lawton said. "She falls in love with this other world, and he doesn't fall in love with her. Just as he says in the beginning, 'I'm going to walk away, Vivian. Don't fool yourself.' The big change from the original to the movie is that Edward changes."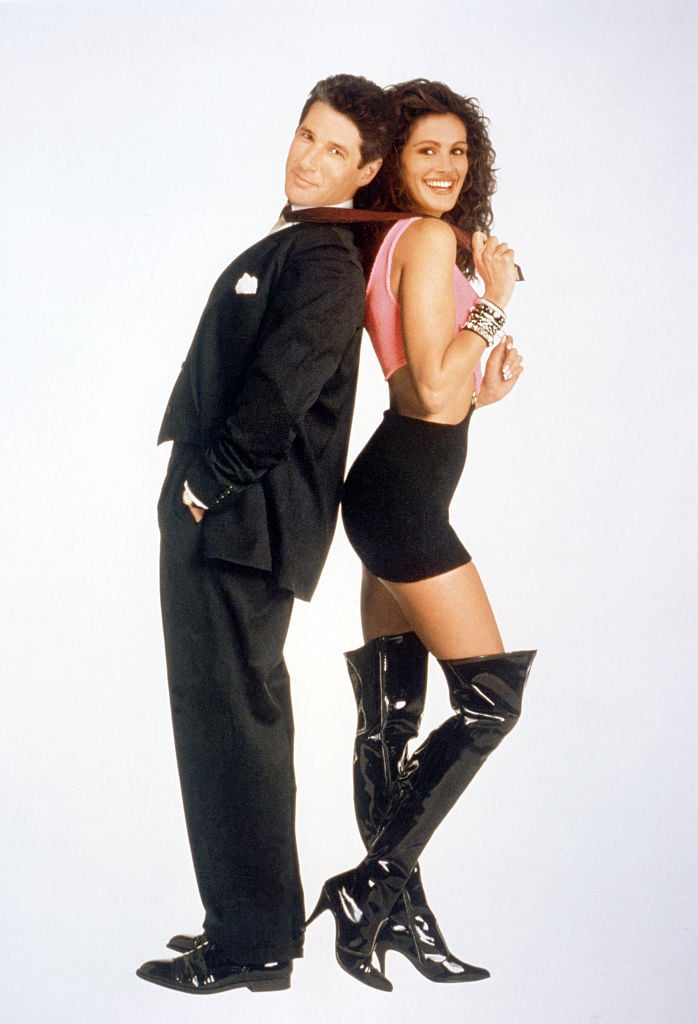 In the script, Edward had a model girlfriend named Cindy, not that he was too eager to get back to her. He calls her the C word at one point. Lawton supported the revision and worked on his own version before other writers and producers contributed to Pretty Woman. He said once Roberts and Vivian worked together, it was unthinkable to go with the original scripted ending.
"Once they started shooting with Julia and Richard, the chemistry between them was just so powerful that there was no other way to end it," Lawton said. "If you watch the first half of that movie, there's no other way to end it. You can see the chemistry between those two, they're falling in love."
Sorry, Julia Roberts, Edward never threw the money at Vivian in 'Pretty Woman'
Roberts once told Matt Lauer that the original ending of Three Thousand was that "Richard's character threw my character out of the car, threw the money on top of her and drove away and the credits rolled."
Even in Lawton's Three Thousand script where Edward left Vivan, he was not so cruel as to throw money at her.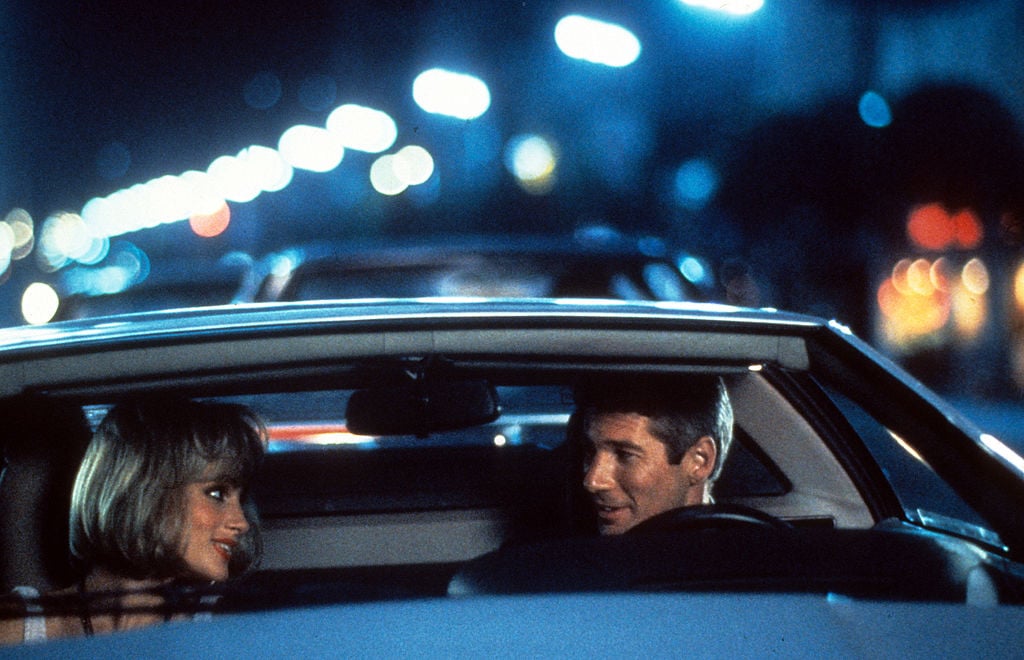 "He says, 'Take the money. Here's the money,'" Lawton said. "She won't take the money and then he says, 'You're going to regret it the second I walk away. You'll regret it next week. You'll regret it the minute I drive off if you don't take the money.' She won't take the money so he puts it on the curb and then she takes the money and throws it at him as he drives off. That's the ending but it's not the full ending."
Edward is a nastier character in the script than in Pretty Woman. He's always threatening to get people fired, and there is a subplot about how he breaks down and destroys the owner of Kross Enterprises. He also parades Vivian around William (who would become Jason Alexander's James character), though he does apologize for that. Also, William doesn't try to sleep with Vivian. He tries to recruit her for his own high priced escort service!
Vivian was detoxing
Roberts also told Lauer that Vivian was a drug addict in Three Thousand. That is true. In the original script, Edward paid her an extra $1,000 not to use drugs for the week she's with him. After a few days, she's essentially detoxing.
Originally they make a deal for $2000. She says, 'I'm going to go back home and get some stuff.' He's like, 'What? I'll buy you everything you need. I don't want you going back. Just stay here and I'll buy anything you need.' She says, 'Well, I want these drugs.' He goes, 'No drugs. While you're here, no drugs.' So they make the deal for $3,000 becuase she says, 'Well, if I'm going to have to stay here and do no drugs, you're going to have to pay me extra.'

J.F. Lawton, interview wtih Showbiz Cheat Sheet, 4/29/2020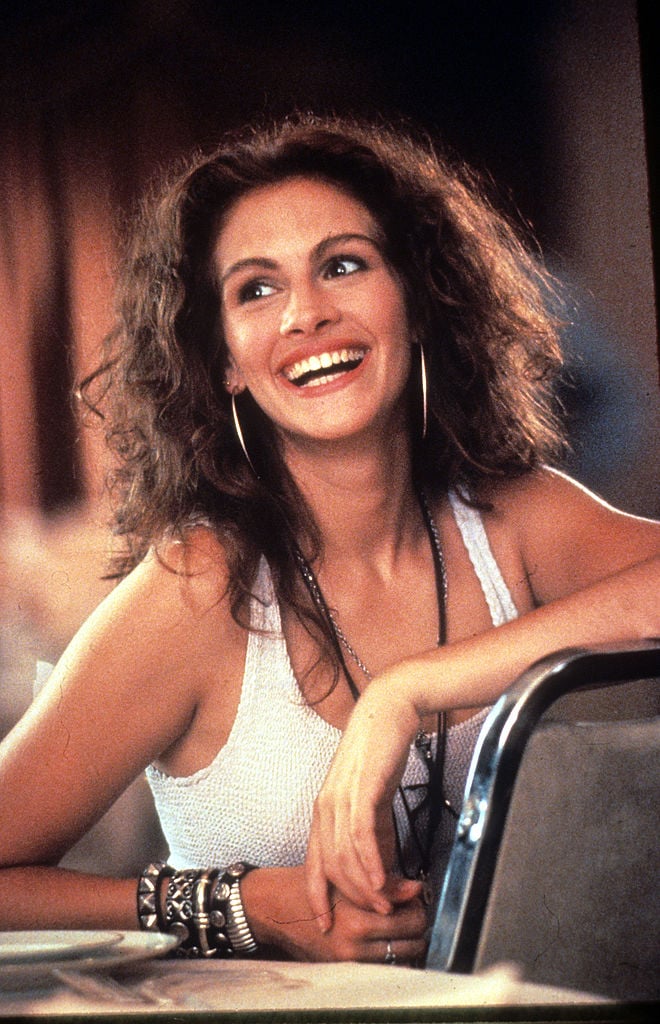 The script didn't have long Trainspotting subplots about withdrawal symptoms. She did have dizzy spells and Lawton wove Vivian's unbridled emotions into the plot.
Part of her emotional turmoil through it which makes her more vulnerable to him is that she's withdrawing from drugs. At one point, they've had some fights and some drama, she cries. He's like, 'You're so emotional.' She says, 'Well, usually when I was depressed I would do drugs.' He says, 'Oh, I'm sorry that it's been hard for you.' She says, 'No, it's kind of nice in a way, but I've got all these other feelings.'"

J.F. Lawton, interview with Showbiz Cheat Sheet, 4/29/2020
Drugs still found their way into 'Pretty Woman'
People talk about Pretty Woman Disneyfying prostitutes, but Lawton reminds viewers that the movie still presents the reality for women on the street. It opens with a crime scene where a prostitute has been killed, which Lawton did not write in his draft. Kit (Laura San Giacomo) still bought drugs and Vivian also confesses to a troubling drug habit.
"There's another line that always shocked me in the film when Vivian says, 'I stopped doing drugs when I was 13,'" Lawton said. "It's like wait a second, where'd that come from? You must've had a drug problem when you were 13 that you stopped doing drugs."
Without Edward, 'Pretty Woman' would have ended with Kit
When Edward climbs up Vivian's fire escape in Pretty Woman, her roommate Kit isn't there. Lawton's Three Thousand draft ends with Vivian using some of her $3,000 to take Kit to Disneyland.
"She's going to be nicer to her friend," Lawton said. "She's taking her friend to Disneyland. [Kit] says, 'Can I get a balloon with the mouse ears? Oh no, that's silly. Those are just for kids.' The key line for me is [Vivian] says, 'No, you can have a balloon, the one with the ears.'"
Lawton still intended for his ending to suggest a promising future for Vivian, even if it is one without Edward.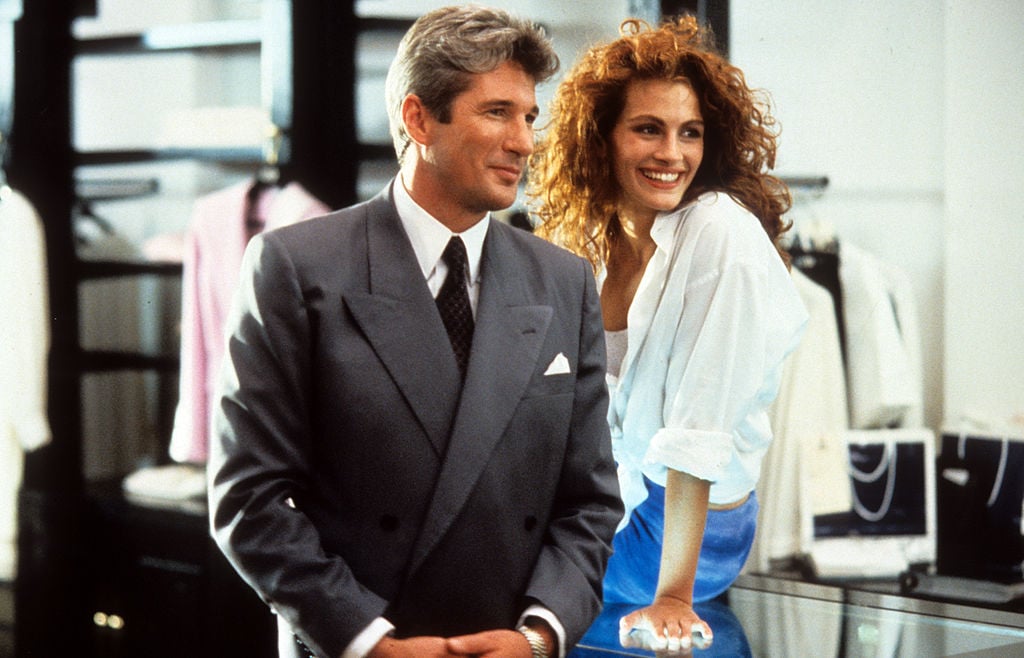 "She's on a bus and she has nothing but possibilities," Lawton said. "She has nothing but possibilities now. She's got some money. She's not doing drugs and there's the hope that she will get her life together. There's at least that possibility. That's part of her journey."
Kit was not originally the sassy friend
In Pretty Woman, when Vivian spends the week with Edward, Kit gets by just fine without her. In the Three Thousand script, Kit spent their last $20 on a drug fix. She has emphysema. While Vivian's away, Kit doesn't eat. Were Three Thousand to offer Vivian the choice to stay with Edward, she'd be choosing to leave Kit behind.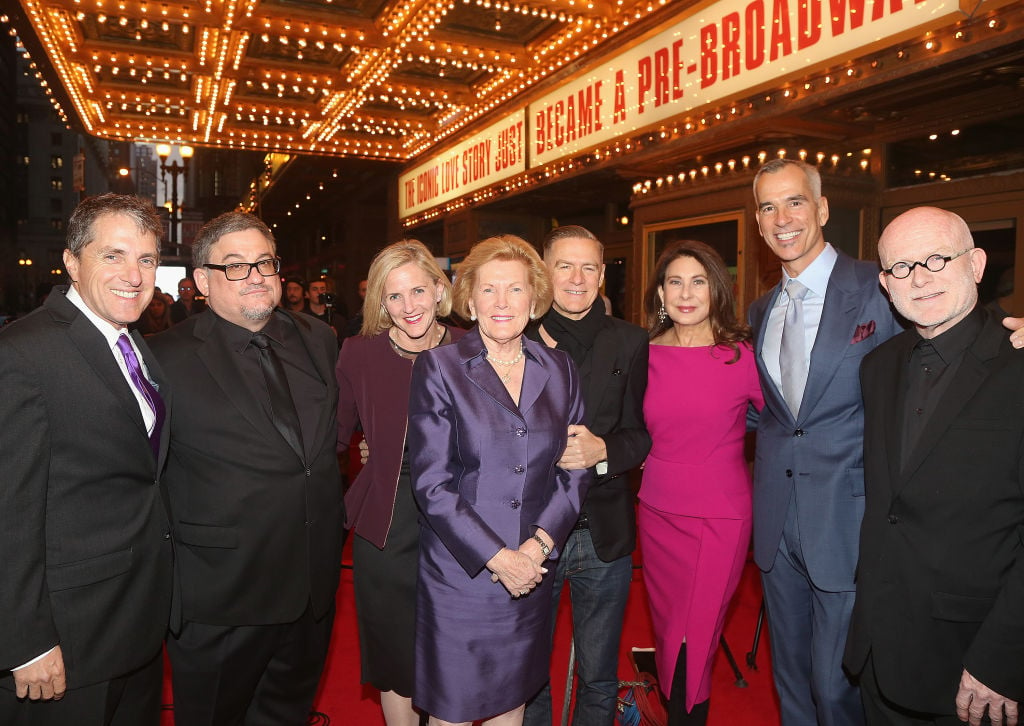 In the beginning, Kit is this real damaged person who is not going to make it. She's a drug addict. It's clear that she's sick and she's not going to survive without Vivian. Part of the drama is that Vivian is in this other world and is Vivian going to come back? If she doesn't go back, you know Kit's going to die. Some of the arc of the story is Vivian accepting that she's going to have to have this role of taking care of Kit. But also she's seen this whole other world of possibilities.

J.F. Lawton, interview wtih Showbiz Cheat Sheet, 4/29/2020
The opera was originally 'Aida'
Edward takes Vivian to the opera to see La Traviata in Pretty Woman. Lawton wrote that they go to see Aida.
"My biggest disappointment with the script is they didn't do Aida," Lawton said. "They switched it to La Traviata because Garry thought it was easier to shoot. La Traviata is the hooker with the heart of gold formula."
Julia Roberts invented these lines in 'Pretty Woman'
Marshall encouraged Roberts to improvise in Pretty Woman. A lot of the film's memorable lines aren't even a matter of Lawton or other screenwriters. They came from Roberts, and they are still in the Pretty Woman musical. For example, Roberts told the rude shopkeeper she made a "big mistake." Lawton just had Vivian flip her off.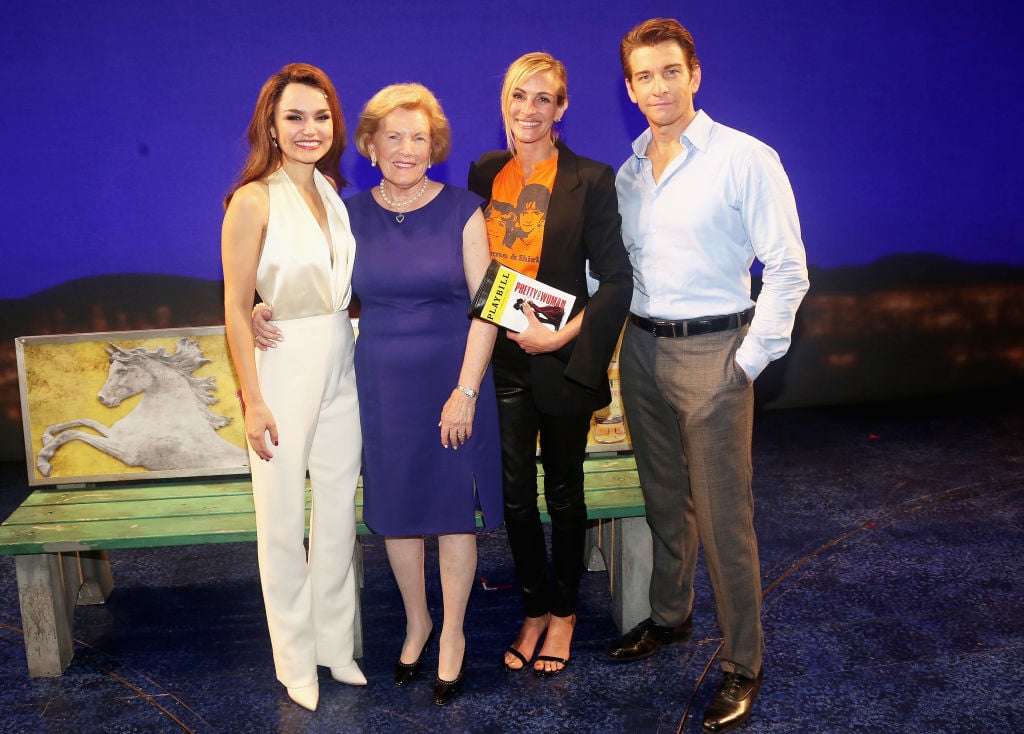 To me a lot of the heart of the movie is Vivan's bum magnet speech. It came from Garry saying to Julia, 'What would you say in this situation?' I think it echoed maybe Julia's past with guys, bad relationships and whatever. The Marshalls, I guess it was some cousin that had said something about bum magnet or whatever. That speech came out of Julia. The speech about the fairy tale, that was Julia. It was a collaboration between Garry and Julia. Garry was saying to Julia, 'What would you say here?' That's where that speech came from.

J.F. Lawton, interview with Showbiz Cheat Sheet, 4/29/2020