'Pretty Woman': What is the Net Worth of the All-Star Cast Today?
Pretty Woman was the Cinderella story with a twist that became one of the most talked-about films of 1990. The movie bolstered the popularity of the principal actors, who went on to appear in more iconic roles over the years. Here's what the stars are up to today and how they stack up when it comes to net worth.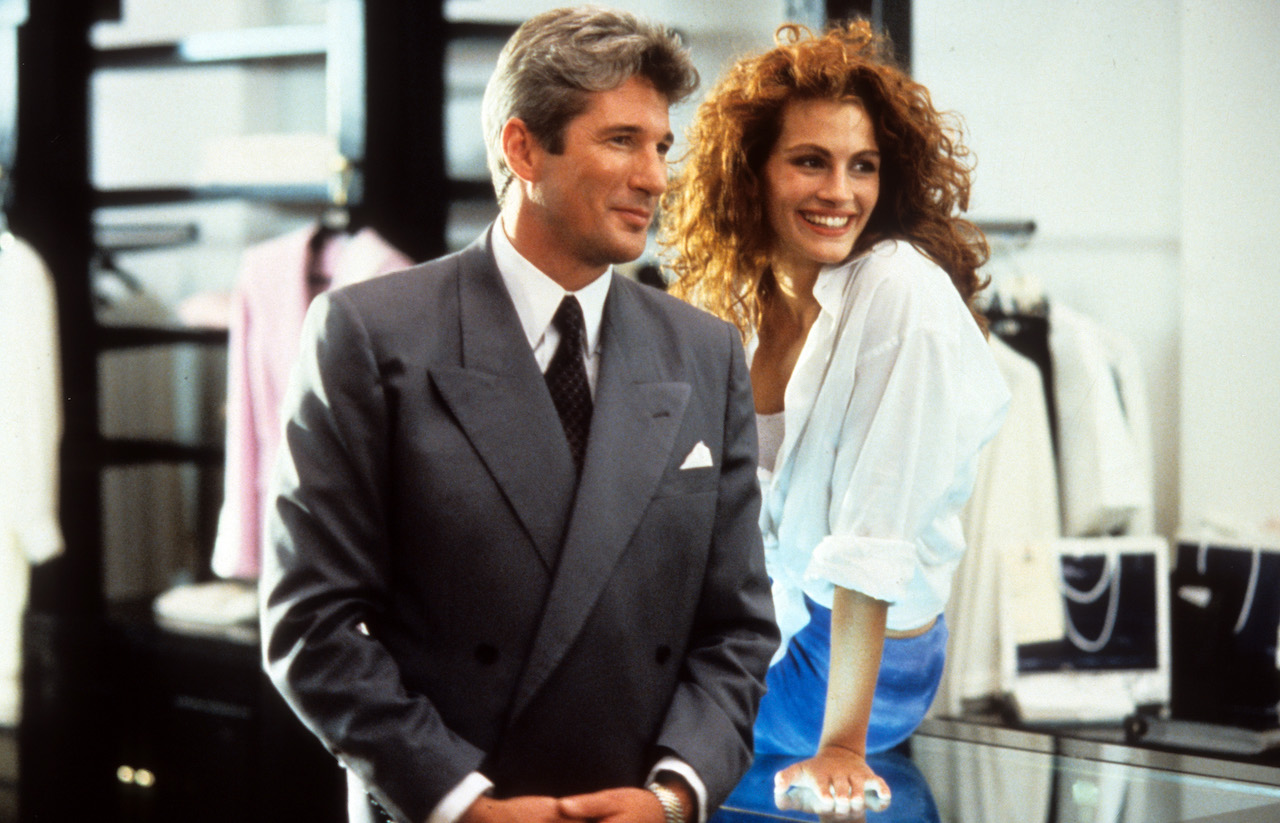 'Pretty Woman' is a romantic comedy with an edge
Pretty Woman is a rags-to-riches romantic comedy that follows a rough-around-the-edges call girl named Vivian. She's new to the Hollywood hustle, but her friend, Kit, is more than happy to show her the ropes.
As luck would have it, a well-to-do customer named Edward hires Vivian to be his escort for a week. She agrees to the hefty salary of $3000, plus some fly new outfits and all the room service she can eat.
While staying at the swanky Regent Beverly Wilshire Hotel with Edward, Vivian enlists Barney, the buttoned-up yet empathetic manager, to tutor her in etiquette. What began as a contentious relationship blossoms into a warm camaraderie.
While in Edward's employ, Vivian also meets the tycoon's money-hungry, misogynistic attorney, Philip. The lawyer propositions Viv without Ed's knowledge or consent. And later, when Edward chooses a compassionate business deal over a more lucrative one, Philip blames Vivian and attempts to assault her in a sleazy act of revenge. Luckily, Edward catches him in the act and stops the attack.
Over the course of the week, Edward and Vivian fall hard and fast for each other. And although the epic conclusion takes place on an urban landscape, the final romantic scene is reminiscent of an ending ripped straight from the pages of a fairytale.
'Pretty Woman' made a pretty penny
Coming in third place in the 1990 worldwide box office rankings, Pretty Woman grossed over $463 million on a $14 million budget, according to Box Office Mojo. Besides the jaw-dropping financial success of the blockbuster, it was — and still is — a winner with adoring fans. And as a bonus for those aficionados, in 1999, in an unofficial reunion, the film's director Gary Marshall struck comedy gold again with the electric combination of Pretty Woman's Richard Gere, Julia Roberts, and Hector Elizondo in Runaway Bride.
Although the other principal stars, Jason Alexander and Laura San Giacomo, didn't join the second time around, all of the castmates have built remarkable careers. Here's a peek at the net worth of the Pretty Woman cast, according to Celebrity Net Worth.
Julia Roberts as 'Vivian'
Academy Award winner Roberts has kept busy on the big screen in the 30 years since Pretty Woman premiered. These days, TV buffs can catch her latest project, Homecoming, on Amazon Prime Video. With two more projects in development, it appears that Roberts will soon add to her estimated $250 million fortune.
Richard Gere as 'Edward'
Gere has appeared in a string of high-profile roles over the course of nearly half a century. Fans can stream his most recent show, MotherFatherSon, on Starz On Demand.The actor is estimated to be worth $120 million.
Jason Alexander as 'Philip'
With almost 150 television, film, and voice acting credits, Seinfeld alum Alexander has remained a fixture in Hollywood. Documentary enthusiasts can look forward to his voice contribution in the forthcoming The Gettysburg Address. Alexander has amassed an estimated $50 million in total wealth.
Hector Elizondo as 'Barney'
Elizondo's latest venture, the FOX sitcom, Last Man Standing, is prepping for its ninth broadcast season. In addition to the steady gig, the actor has stayed busy with side projects, including two that are yet to be released. Elizondo's estimated net worth is $10 million.
Laura San Giacomo as 'Kit'
Giacomo has a long history of big-screen and small-screen parts, including recent stints on Full Circle, Animal Kingdom, and NCIS. She also has at least one project cooking. Giacomo is worth an estimated $6 million.
Follow Erika Delgado on Twitter.