Preview: 'A Million Little Things' Season 2 Episode 18 'Mothers & Daughters'
The last several episodes of A Million Little Things have introduced new characters, expanded the storyline, and added a layer of uneasiness. Some things have shifted in a positive direction, but there's an underlying feeling that the other shoe will inevitably drop. Based on the preview for A Million Little Things Season 2 Episode 18, it could happen sooner than later.
The promo suggests that Eddie and Gary may remain at the center of the drama for a while, but the title of the episode hints that there could be more to the story. Here's a breakdown of the teaser, plus a reminder of where things stand with lingering storylines.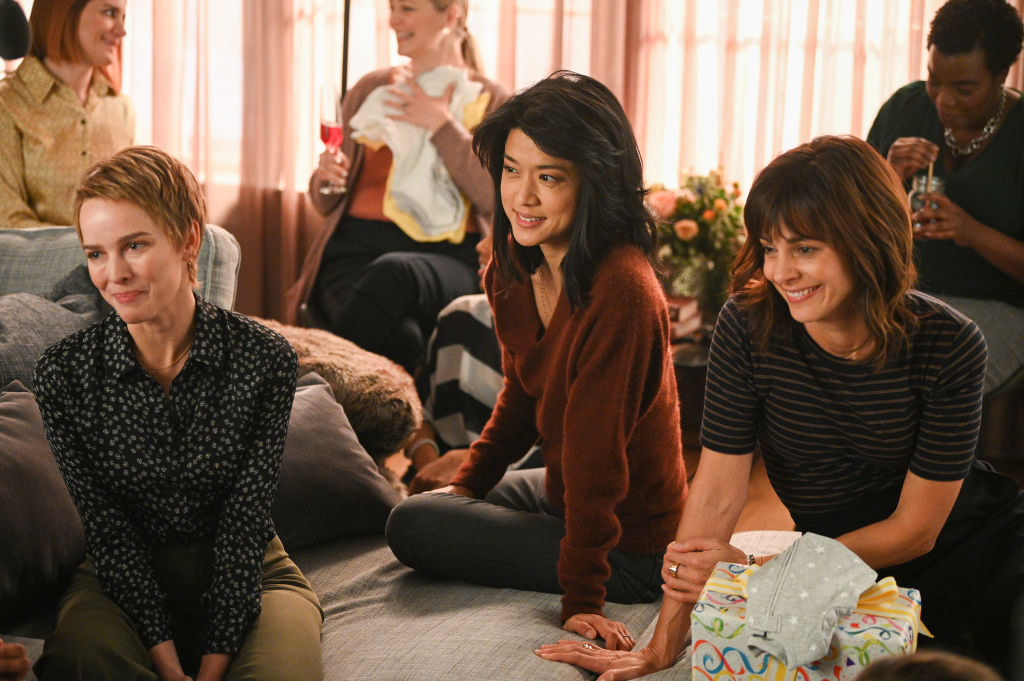 Eddie's sister is back
"Just tell me everything you remember," pleads Eddie.
"You were the last person to see Alex alive," responds Lindsay.
The episode promo opens with a heart-to-heart between Eddie and his big sister followed by a flashback of a lifeless girl being zipped into a body bag. It's a sad and eerie scene with which to start, but A Million Little Things has never shied away from challenging issues.
Previous episodes teed up this mystery from Eddie's past when Lindsay resurfaced after being estranged for a decade. Along with her overnight satchel, she brought loads of baggage and a vintage set of issues for Eddie to unpack.
In Season 2 Episode 16, Lindsay cryptically references a lake house from their youth before skedaddling away. In the following episode, Eddie is haunted by memories of a girl named Alex and is shaken up enough to call his big sis for answers about her death.
The timing of this rekindled mystery could not be worse for Ed. He has exorcised his personal demons, reconciled with loved ones, and revived his marriage. This development could topple the life he has worked so hard to build. The bottom line: This could be a fun ride for viewers, but an absolute nightmare for poor Eddie.
Maggie faces Gary's new sweetheart
"I was active duty for 18 months in Iraq," Darcy reveals to Gary in the preview.
"I really like you," Gary admits.
Previously on the show, Gary begins what he calls, "a fresh start," by making amends with Maggie before meeting up with Darcy for a first date. The promo underlines the new couple's chemistry as they share a smooch.
It also appears that Gary is enamored enough to introduce Darcy to his inner circle because they end up at Katherine's new office space. Enters Maggie who meets her replacement, presumably for the first time. In typical fashion, ABC hooks the audience by dangling this juicy tidbit before inviting fans to tune in to see what happens in the next episode.
Are Gary and Maggie permanently in the friend zone, or could this situation turn into a messy love triangle? Will Maggie stick to her guns and go to Oxford, or will she follow her heart and back out? Could Darcy become a permanent fixture in the group, or is she a blip on Gary's romantic timeline? In any case, the stage is set for a gripping end of the season arc.
Mothers and daughters are in the mix
We can't help but notice that the title of the upcoming episode is 'Mothers & Daughters,' but the preview omits any maternal themes. In previous installments, A Million Little Things has explored complicated mother-daughter issues. Here's a rundown of the current state of affairs and how they could play out.
The episode synopsis mentions a baby shower for Regina, where her mom, Shelly, will certainly show up with her own hang-ups in tow. Could the episode title also indicate that the Howard's birth mother, Eve, will deliver the baby and that it's a girl? Eve has been in hiding from her abusive ex, Derek, and it would be a treat for fans to revisit this storyline.
This episode could dig deeper into Delilah and Sophie restoring their trust. After Delilah and Eddie's affair – and Charlie's paternity – came to light, Sophie dealt with resentment while Delilah dealt with guilt. In an act of rebellion, Sophie experimented with marijuana, and Delilah dished out a fitting punishment. Things have stabilized, but the rebuilding continues.
Maggie's relationship with her mom crumbled because of her mom's attachment to Eric, the recipient of Mag's brother's heart. But Maggie has not spoken with mumsy since the reveal that it was, in fact, Eric's dearly departed fiancé who was the heart transplant recipient. Could Season 2 Episode 18 bring this mother-daughter duo back together?
Read more: Before 'A Million Little Things,' Romany Malco Had a No. 1 Record and Struck Comedy Gold