Preview: 'Batwoman' Returns With New Episodes in March
Fans can expect much more drama, action, and intrigue in 'Batwoman' Season 1 Episode 14. Until then, here is a preview of what is coming up on the show.
The 13th episode of Batwoman brought bad luck for the Bat, and great news for viewers in the form of Nocturna, a blood-sucking vampire ripped straight from DC comics. After leaving fans hanging with a few juicy developments, the series takes a break this week, and Bat fanatics will have to wait a while to see how the story will develop.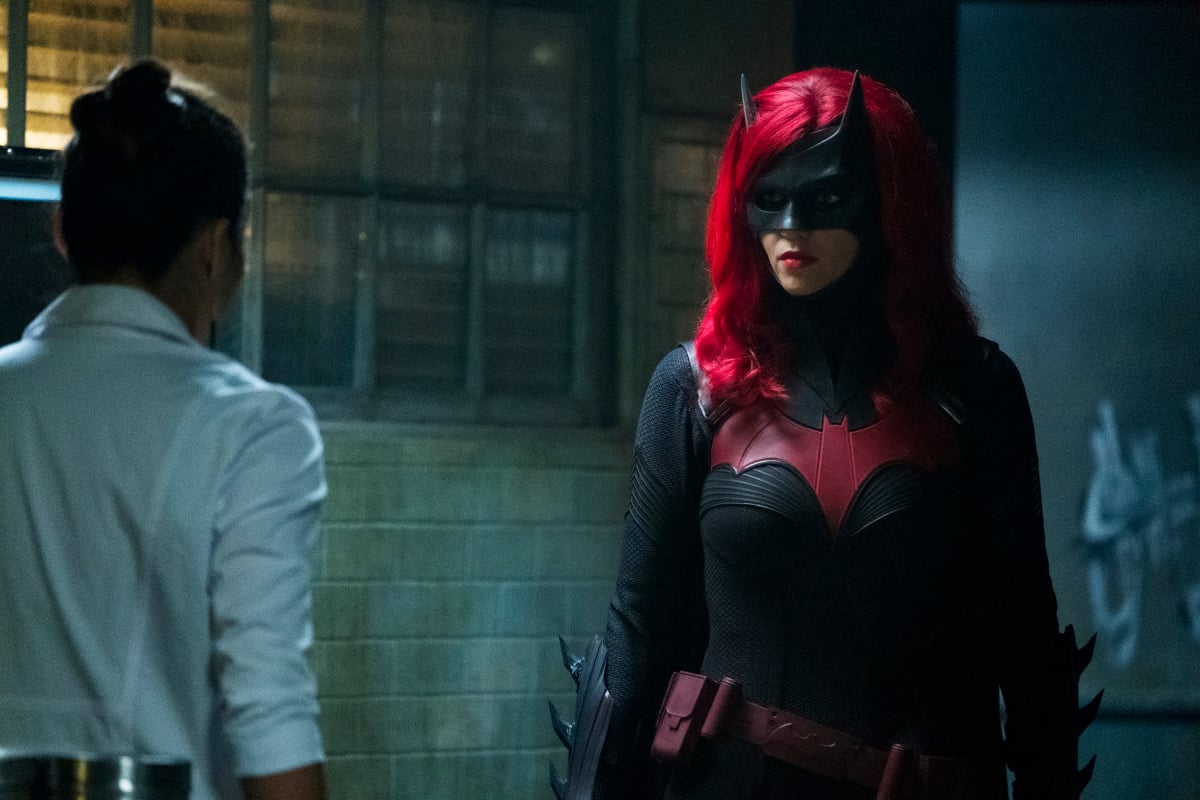 What will replace all-new episodes of 'Batwoman' on March 1?
Although there is not a new episode of Batwoman on March 1, fans of the show can still get their fix. The CW is serving up an encore episode of Batwoman to fill the void. The repeat airing of Season 1 Episode 7, 'Tell Me the Truth,' should satiate the audience's craving for Batwoman's brand of drama.
In the episode, Kate confesses to Sophie that she hasn't managed to get over her, even after her betrayal years prior. But what Kate doesn't know — and what viewers learn in a series of flashbacks — is that Sophie broke her heart because of advice Kate's father gave her. After last week's kiss between Batwoman and Sophie, this repeat episode featuring their complex backstory is the perfect follow-up. 
To complicate things even more, in 'Tell Me the Truth,' Sophie deduces that Gotham's newest vigilante, Batwoman, is none other than Kate. To keep her identity a secret, Kate enlists an old flame — Alfred Pennyworth's daughter, Julia– to pull a switcheroo. In an effort to pull the wool over Sophie's eyes, Ms. Pennyworth dons the batsuit, and Kate arranges things so that Sophie can see them standing next to each other.
The plan goes off without a hitch. But Sophie will inevitably discover that Kate used gaslighting tactics to make her question her judgment and throw her off the scent. When it comes to their relationship, the consequences of these actions could be disastrous. 
When will new episodes of 'Batwoman' return?
According to tvguide.com, Batwoman will return with a new episode on Sunday, March 8 at 8 p.m. on The CW. Episodecalendar.com reports that Season 1 Episode 14 will ignite a hot streak with new episodes of Batwoman airing every Sunday in March.
As reported by Deadline, the series received a full-season order of 22 episodes. So, fans can look forward to much more drama, action, and intrigue for several weeks to come. Until then, here is a tease for the next episode of Batwoman.
What will happen in 'Batwoman' Season 1 Episode 14?
"There's a lunatic with a boxcutter targeting kids," Kate states matter-of-factly in the promo for Batwoman Season 1 Episode 14. Aptly titled 'Grinning from Ear to Ear,' the episode will follow Batwoman on the trail of a sadistic villain-of-the-week who gets a thrill from mutilating victims. 
Also seen in the episode preview, Sophie temps Batwoman with a romantic invitation, but Luke warns Kate that getting cozy with her ex "puts a target on her back." It seems that the tech genius could be on to something since the promo shows Sophie in the villain's clutches. The back half of the season will likely continue to explore how Kate navigates her personal relationships while protecting her loved ones and hiding her secret identity.