Sneak Peek: 'Dispatches from Elsewhere' Season 1 Episode 3 'Janice'
So far, AMC's Dispatches from Elsewhere has given fans two intriguing chapters of a complicated story. The first episode focused on Peter, while Episode 2 was told from Simone's perspective. In Episode 3, the storyline will be centered around Janice, who is played by the incomparable Sally Field. Viewers can also expect the entire group to dive much deeper into the Jejune Institute mystery, as previewed in the episode sneak peek (below).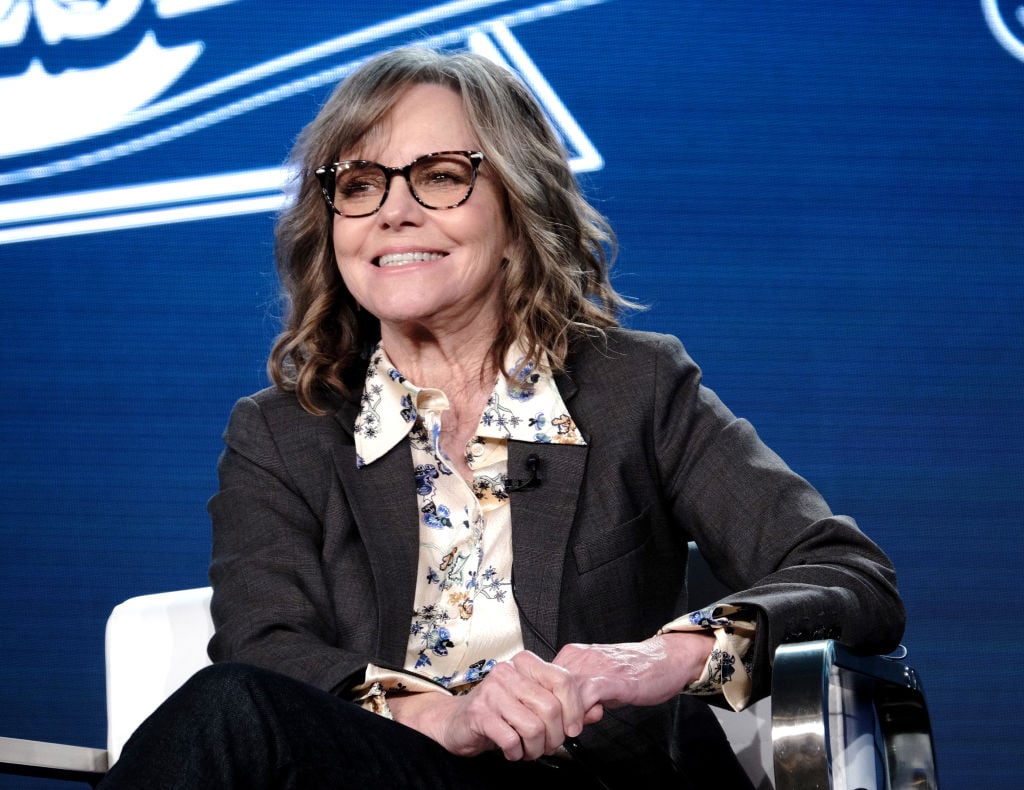 Exploring new things
With Dispatches from Elsewhere Episode 3 coming up, re-watching the Janice-themed promo (below) might give fans an inkling of how the character's story could develop. In the teaser, she muses, "I guess I've been trying to explore new things."
It would appear that Janice has hit the "new things" jackpot. After following a series of clues, she became entangled with two clandestine organizations — the Jejune Institute and The Elsewhere Society.
Janice is now engaged in a mysterious challenge to find Clara, the keeper of Divine Nonchalance (whatever that means). It seems that Janice has leaped down the rabbit hole without so much as reading a Yelp! Review about either the Jejune Institute or The Elsewhere Society. But she does have an explanation for her unwary behavior.
Janice and the kids
Janice suggests that her newfound friends have given her a welcome jolt. "The kids have infected me with their intensity and their need to know," she says in the character promo.
"The kids" are Janice's teammates, Peter, Simone, and Fredwynn. The audience learned a lot about Peter and Simone in their respective episodes. While Peter's motivations are rooted in a desire to spur feelings deep within, Simone is plagued by insecurity. All of the Divine Nonchalance business is starting to fill a void for each of them. At the very least, it's a welcome distraction.
Fans will have to sit tight for a little longer before learning more about Fredwynn because he won't step into the spotlight until Episode 4. Meanwhile, Episode 3 will shed some light on Janice's history, according to TVGuide.com. By illuminating her past, the episode may provide insights into what motivates Janice in the present.
Inside the Jejune Institute
Besides discovering more about Janice, the audience will likely learn more about the Jejune Institute in the upcoming episode. Peter, Simone, and Janice will look for Fredwynn at a Jejune Institute shareholders meeting, and the sneak peek teases that they will come face to face with Octavio Coleman Esquire, the founder.
No matter how outlandish the situations have become, Janice and crew, continue on the mission to find Clara. And each of the four partners has their own theory about what could really be happening. Whether it's a game, a hoax, or a government experiment remains to be seen.
From bicycle-powered films to a breakdancing Big Foot, things have gotten pretty weird for Peter, Simone, Janice, and Fredwynn. What's truly remarkable is that the characters just go with it, and the fans really dig it!
Read more: 'Dispatches From Elsewhere' Star Sally Field Gave One of the Top 5 Oscar Speeches Ever