'Pride & Prejudice' Director Convinced Judi Dench to Join Film With a Letter: 'I Love It When You Play a Bi***'
Few things go together as well as Dame Judi Dench and British literary classics. From her take on Lady Macbeth and a slew of Shakespeare's finest characters to her turn as one of his biggest fans, Queen Elizabeth, in Shakespeare In Love, Dench has a niche that's impossible to deny. As such, when Joe Wright wanted to cast Lady Catherine in Pride and Prejudice, only one name came to mind. 
'Pride and Prejudice' has a timeless appeal 
Jane Austen was moderately successful during her life, but it wasn't until after her death that she became the literary superstar that she's viewed as today. Not a year goes by without one of her works being adapted to the big screen. After all, the works are easy to write, given her eye for detail, but their stories still resonate in 2021 as much as they did at the turn of the 18th century. 
From Emma to Sense and Sensibility, Austen's takes on regency England have a tone and feel that helped shape the romance genre. However, what gets lost in the idealistic countrysides and eloquent high society balls is the grit and grime beneath the surface. Of course, Elizabeth Bennet is a firebrand on her own, but many of the other characters carry baggage. 
This was Wright's big draw when he was asked to create his own vision in 2005. Having never read the book before that, he immersed himself into its story and plucked out the seedier side of Austen's words. To make this happen, he had to get a cast that could convey his different take on a book that, according to Virginia.edu, has been adapted to the screen at least 17 times.  
Dame Judi Dench has built a brand on playing less-than-pleasant women — including her 'Pride & Prejudice' role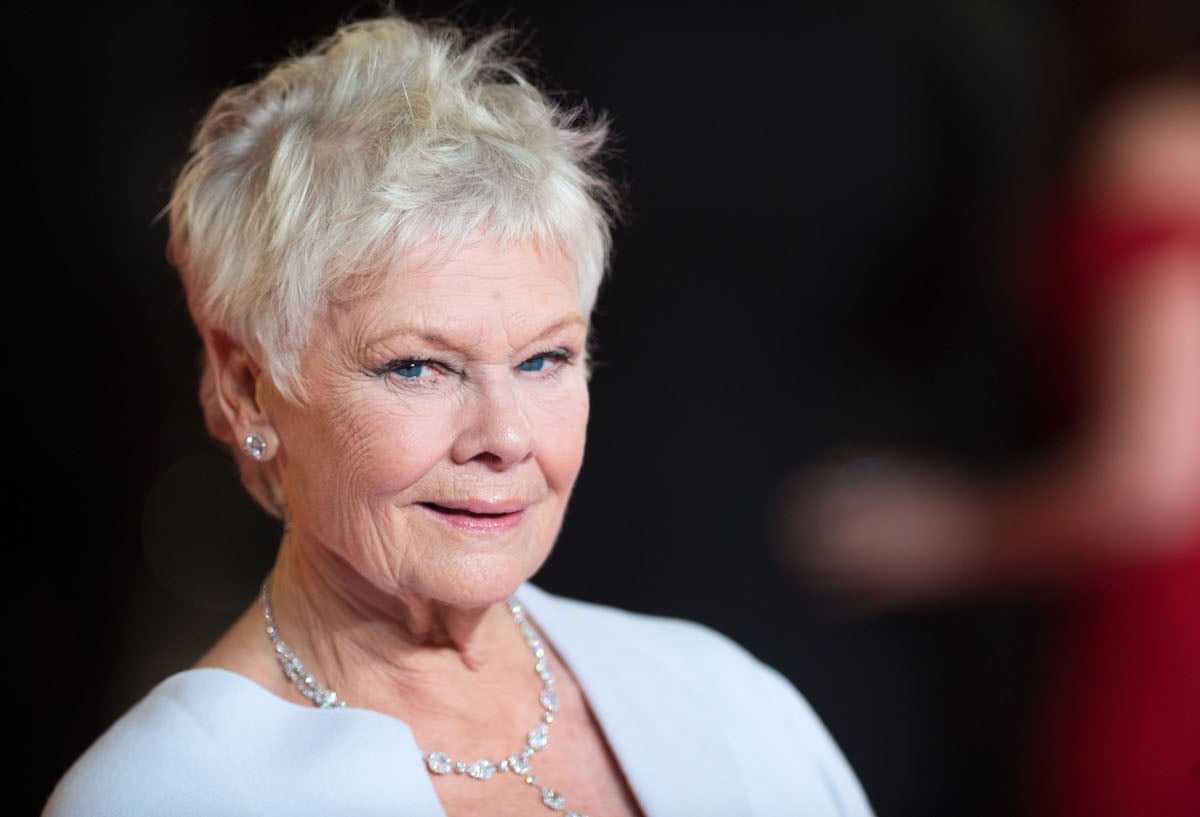 Judi Dench's legacy is undeniable. Having been an entertainer for more than 60 years, a glance at her IMDb page shows just how she carved a particular niche playing high-society characters just like Lady Catherine. From Oscar Wilde to James Bond, every time that Dench appears on screen, it's clear to everyone that the woman they are seeing is among the best to do it. 
Dench is particularly fond of playing women with a little edge. She doesn't want to be all prim and proper, and often takes on roles that put the standard "nice old lady" cliche to rest. This was what Wright wanted when he reached out to the Oscar-winner. 
Joe Wright's viewed 'Pride & Prejudice' as a puppet show
Wright saw Pride and Prejudice as a puppet show in which all the vibrant characters need to pop out of the screen as they do in the novel. He explained this with The Guardian:
"Pride is the closest thing I've done to one of my dad's puppet shows because of the energy and the atmosphere. Whenever I cast a character, I think, "How would I make a puppet of them?" My mum always dressed the witches in red, so you'll notice Caroline Bingley is wearing green and red in the film, and I really like the way the Bennets live in a house surrounded by a moat. It's like five virgins living on an island."
As such, when Wright needed Lady Catherine, only one name came to mind. Judi Dench had played that type of stone-cold character a thousand times before, and Wright sold her on playing it again with a letter telling her exactly why he wanted her. According to Mental Floss, he sent a letter stating, "I love it when you play a b****."
It worked. Dench, Knightly, and the rest of the cast made the film a modern classic that many prop up as one of the best Austen adaptations of all time. Sixteen years later, it remains part of the canon, and Dench's performance is part of the reason.