Prince Albert II of Monaco Has 4 Children — But Only 2 Are In the Line of Succession
Keeping up with the European royals can be a full-time job. With feuds, fall-outs, and hopelessly intertwined lines of succession, there aren't enough documentaries in the world to keep you fully filled in on these families. The family tree of Monaco's Prince Albert II is no easier to dissect. His scandalous dating history, and the fact that his first two legitimate children were twins, makes identifying his heir slightly more complicated. 
Prince Albert II settled down, but not before he had a few children
RELATED: How Old Was Princess Diana When She Had Her First Child, Prince William?
Albert Alexandre Louis Pierre Grimaldi has come to hold many titles in his 62 years. The son of Prince Rainier III and Princess Grace, he has become the Sovereign Prince of Monaco and the head of the Princely House of Monaco.
Outside of his royal positions, Prince Albert II is a reserve Lieutenant Commander of the French Navy and, interestingly, a former Olympian. Despite all of these accolades, the — albeit, unofficial — title that most frequently landed the prince in the headlines was that of "playboy."
In his bachelor days, Prince Albert II was known for his frequent flings, with a special affinity for models. His wild dating habits left family and fans fearing for his odds of ever having a successful courtship.
By the time settled down and married Charlene Wittstock in 2011, the prince had already fathered two children: Jazmin Grace Grimaldi, born to American Tamara Rotolo, and Alexandre Eric Stéphane Grimaldi-Coste, the son of France's Nicole Coste. 
The Monaco line of royal succession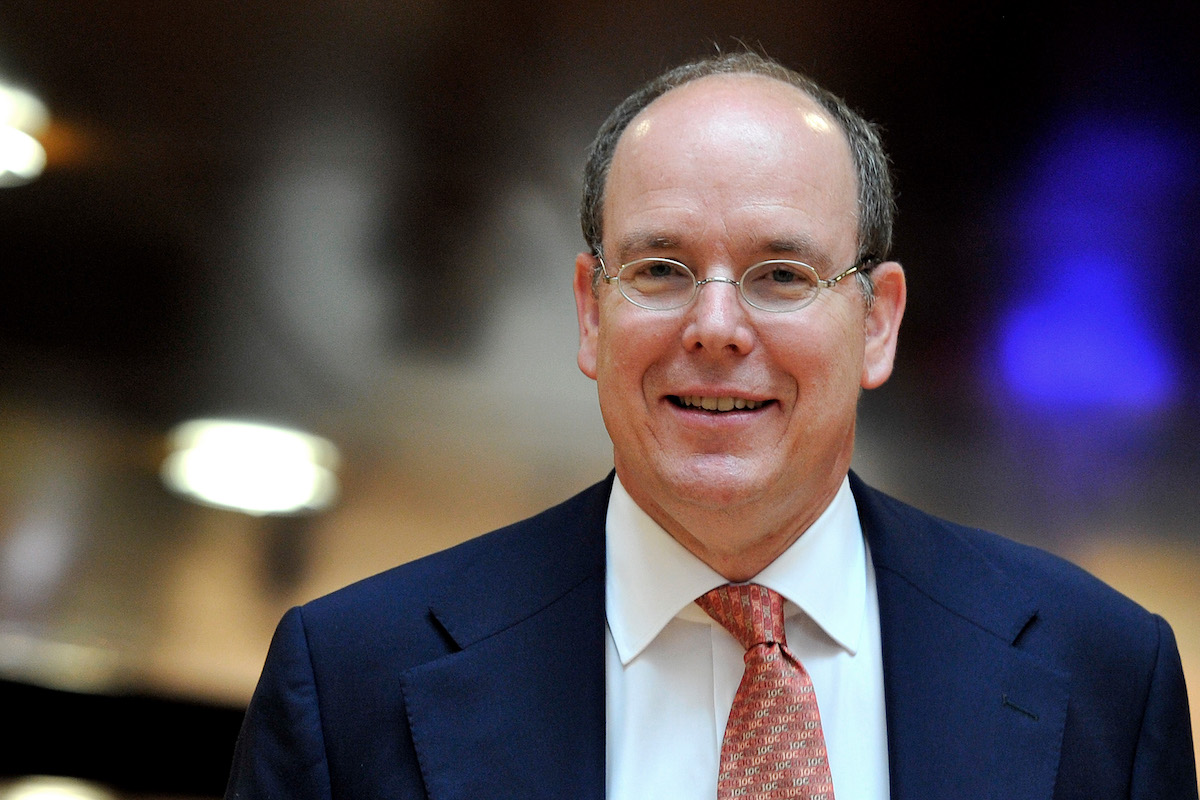 Although Jazmin was Prince Albert II's first child and Alexandre his first son, neither child is in line for the throne. Because they were born out of wedlock, both are considered illegitimate and ineligible for any royal titles. 
This meant that Wittstock was still responsible for producing an heir following the pair's 2011 marriage. In 2014, they welcomed not one but two children when Wittstock successfully gave birth to twins. Princess Gabriella was born two minutes before her brother, but because the monarchy prioritizes male offspring, the (slightly) younger Prince Jacques is heir to the throne. 
Heir apparent or not, all of Prince Albert II's children seem to be doing well, from 28-year-old Jazmin to 6-year-old Jacques. 
The future looks bright for all of the prince's children
RELATED: Who's Older American Treasure Betty White or Britain's Prince Philip and Who Has a Higher Net Worth?
Prince Albert II's eldest, Jazmin, was hidden from the public eye for a long time. The royals repeatedly denied any relation to the child, until the truth was widely revealed in 2006, when Jazmin was just an eighth-grader.
Despite an undoubtedly unusual childhood, Jazmin has prospered. According to Town & Country, she attended New York City's Fordham University and has since become a fixture of the social scene. Although she may lack a royal title, she's used her platform to start the Jazmin Fund, a charity that aims to improve the lives of iTaukei people.
Alexandre is just seventeen and has mostly avoided the spotlight thus far. Still, the young man seems to have maintained a relationship with his royal father, if the Instagram pictures from his confirmation are any indication.
Thus far, Princess Gabriella and Prince Jacques have done an excellent job fulfilling their current royal duty of looking absolutely adorable. The pair is often photographed sporting the precious fashion get-ups that make royal children so widely adored.