Prince Andrew Net Worth 2019: How Much Is The Disgraced Royal Really Worth
Like other members of the royal family, Prince Andrew enjoys a life filled with luxury. But unlike most of his royal counterparts, it is a complete mystery how Andrew affords to spend millions every year when he is only bringing in around $275,000. So how much is the disgraced royal really worth? And how does he afford such a lavish lifestyle?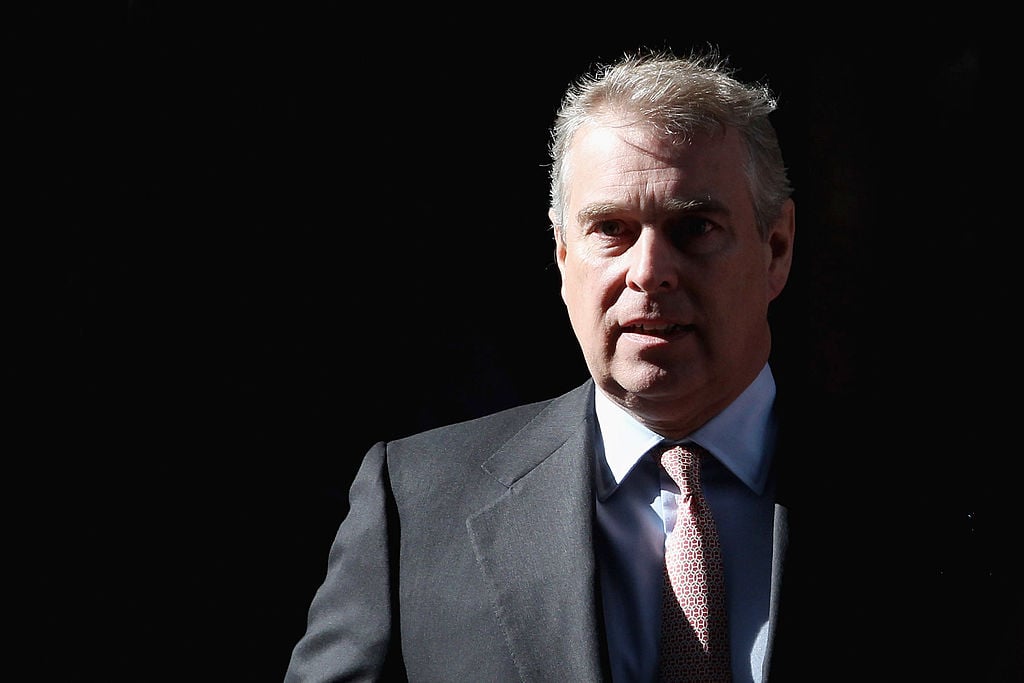 Prince Andrew's net worth
Andrew is currently eighth in line to the throne and will likely never become King. Back in the day, Andrew made a living in the Royal Navy. Since his retirement from the military, Prince Andrew has stuck to his duties in the royal family, which mostly include public appearances and charitable work.
According to Express, Andrew receives an annual salary of around $275,000 a year. While this is still a lot of money for the average person, it is a complete mystery how Andrew uses it to fund his annual expenses.
Prince Andrew owns two estates around the world, including a $13 million ski resort in Switzerland and a lodge in Windsor Park. He actually shares his Windsor estate with his ex-wife, Sarah Ferguson, who still lives in the house with him.
He also travels across the globe on a regular basis, mostly to visit a variety of charitable organizations. So where does Andrew get all of his money?
Where does all of Andrew's money come from?
Royal author David McClure recently revealed that nobody knows how Andrew is able to fund his life while on a $275,000 budget. Between everything he does, Andrew spends millions of dollars every year.
"There is a mystery as to what he lives on and where his money comes from," McClure shared. "Andrew's situation raises the wider issue of the lack of meaningful employment opportunities for middle-ranking royals."
McClure noted that lesser royals, such as Prince Andrew, typically build careers for themselves in the military. While Andrew enlisted in the Royal Navy, he left the service in 2001 and has yet to pick up a new career.
Queen Elizabeth gives Andrew the bulk of his reported income, which she receives from the Duchy of Lancaster. The estate's annual revenue is somewhere in the ballpark of $22 million (some of which likely goes towards funding Andrew's extra expenses).
Prince Andrew did receive several million dollars from the sale of his Sunninghill Park property, which was purchased in 2007 for $15 million. And with Andrew stepping down from his royal duties, it is unclear if his annual salary will also decline.
The Duke of York says goodbye to the royal family
Prince Andrew has been the subject of a lot of controversy in recent months. Not only was it revealed that he has ties with the disgraced pedophile, Jeffrey Epstein, but one of Epstein's victims accused him of having sex with her when she was a minor.
Andrew has denied the allegations and attempted to clear his name by talking about the scandal on national television. That, of course, backfired on him and led to his resignation from the royal family this week.
In a special statement, Prince Andrew revealed that he will be taking a break from his royal duties for the foreseeable future. This includes appearing at royal events with the rest of the family and participating in charitable work.
After the announcement, he was spotted riding horses with Queen Elizabeth amid rumors both Prince Charles and Prince William had a hand in relieving him of his royal duties and essentially firing him from the royal family.
Prince Andrew apologizes for his actions
In addition to leaving the royals, Andrew issued an apology for his actions over the past few years. Prince Andrew told fans that he never should have been associated with Epstein in the first place and that he knows that his actions have embarrassed the royal family.
He also expressed support for all of Epstein's victims and said that it was tragic that we will probably never learn the depth of his crimes.
Epstein was in jail awaiting a hearing on sex trafficking charges when he killed himself. A judge subsequently dropped the case, despite Epstein's ties with powerful people, like Andrew, around the world.
Queen Elizabeth has not commented on Prince Andrew's interview over his ties with Epstein or his disastrous interview.