Prince Andrew Took a Dig at Prince Harry and Meghan Markle Right Before Princess Eugenie's Wedding
This is what Prince Andrew said just before Princess Eugenie tied the knot that many viewed as a dig at the Duke and Duchess of Sussex.
A few months after Prince Harry and Meghan, Duchess of Sussex tied the knot in 2018 at St. George's Chapel, Princess Eugenie and Jack Brooksbank were married at the same venue. Just before Prince Andrew's daughter said "I do," the Duke of York spoke about her wedding and appeared to take a dig at his nephew and Meghan.
Here's what Andrew said about the Sussexes' wedding ahead of Eugenie's.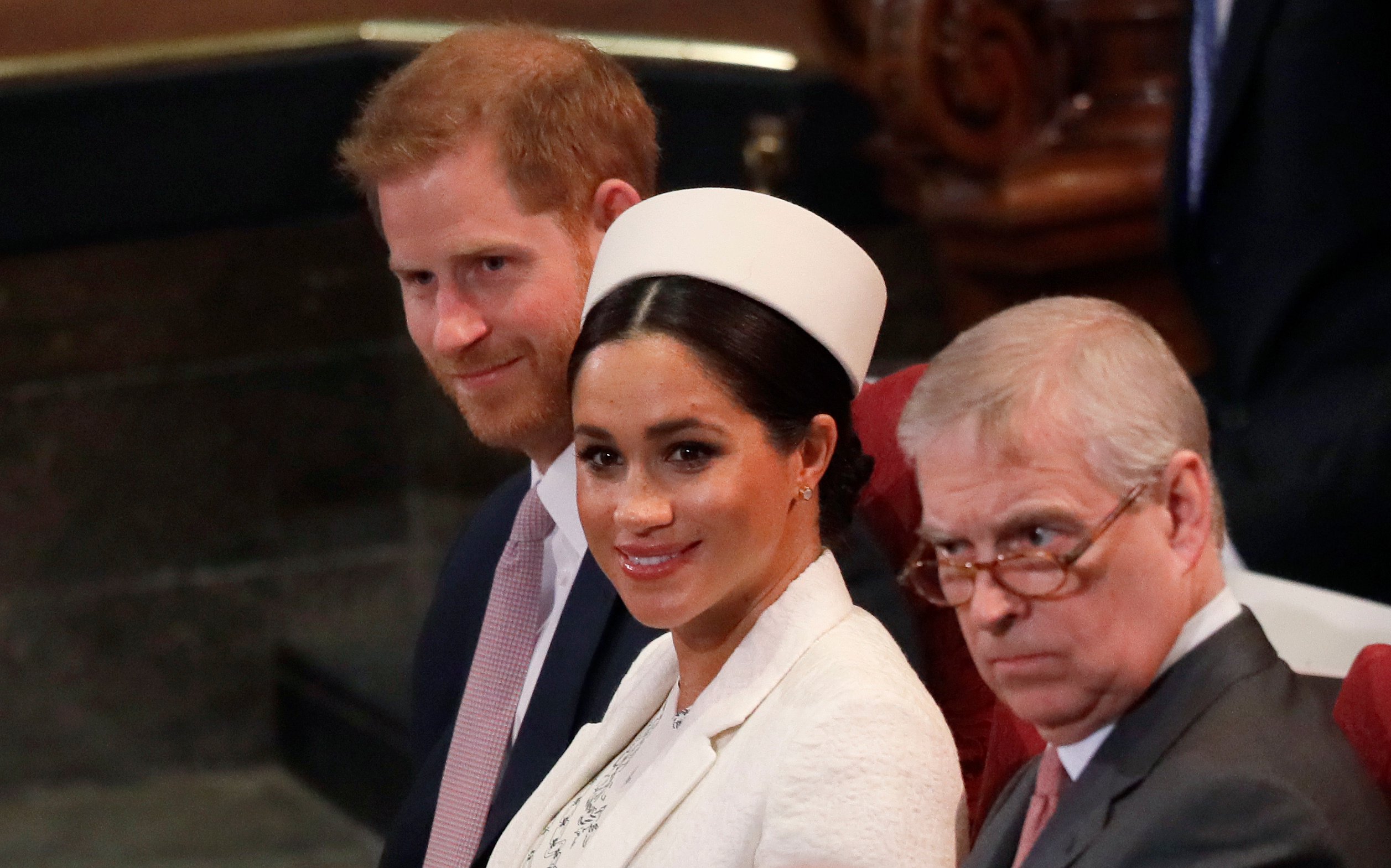 Andrew said the queen decided where Princess Eugenie's wedding would be
Just before Eugenie's big day, Prince Andrew shared that the reason the princess and Brooksbank were having their wedding at the same chapel as Harry and Meghan is because Queen Elizabeth II chose that location.
"It doesn't make any difference who you are, all the approvals go through the queen anyway," Andrew explained (per the Express). "The queen very firmly said St. George's is where you're having the wedding so I said, 'Aye aye mam, turn to the right, salute and carry on.'"
Prince Andrew's comment about Eugenie's wedding compared to the Sussexes'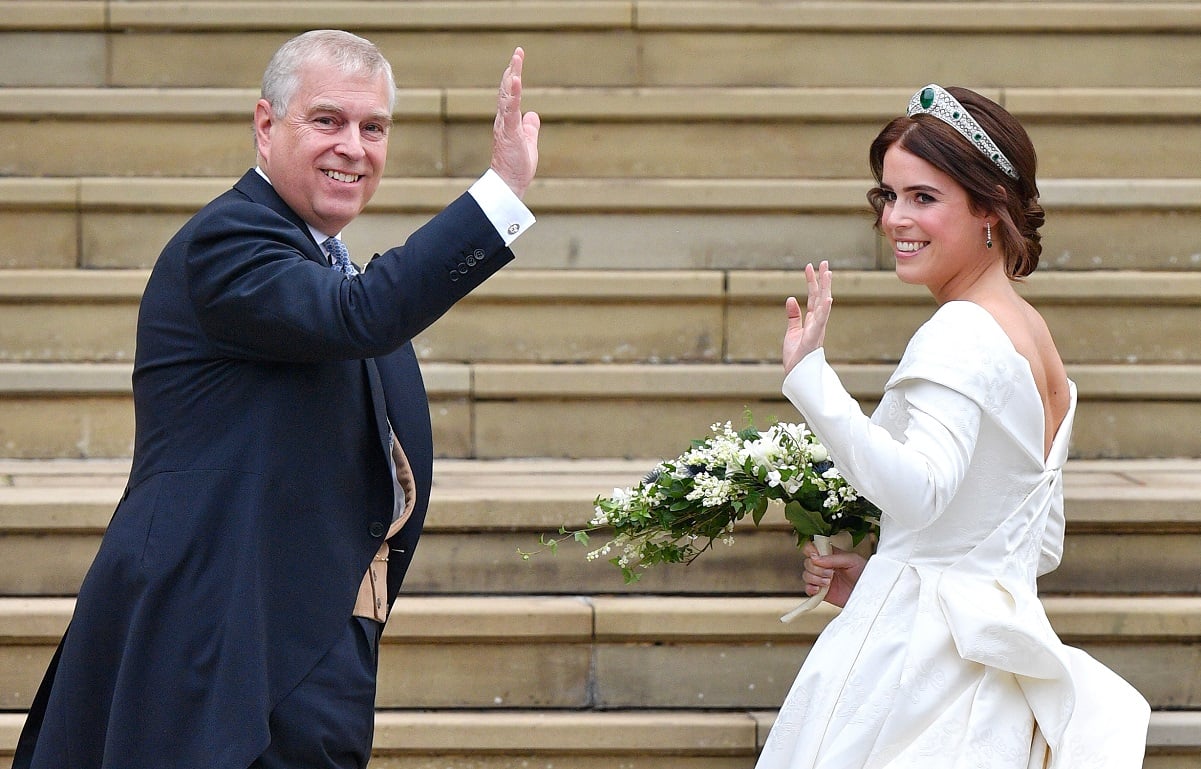 Andrew also compared his daughter's wedding to the Duke and Duchess of Sussex's saying: "It will not be the same as the previous one [Harry and Meghan's]… It's not a public wedding, this is meant to be a family wedding. There will be a few more people than most people have. There are a few more than Harry had — but that is the nature of Eugenie and Jack. They have got so many friends that they need a church of that size to fit them all in."
Royal commentator Emily Andrews pointed out in the documentary Beatrice and Eugenie: Pampered Princesses? that the duke's comment was interpreted as a dig at the Sussexes to mean "our wedding is bigger than your wedding." She added that Andrew tried to get the princess's wedding televised like Meghan and Harry's, however, the BBC did not broadcast it.
Some of the guests at Eugenie's wedding included Cara Delevingne, Naomi Campbell, James Blunt, Demi Moore, and Liv Tyler. Meghan and Harry had the likes of George and Amal Clooney, Serena Williams, Idris Elba, and Oprah Winfrey on their guestlist.
Prince Andrew's eldest daughter was married after his Epstein interview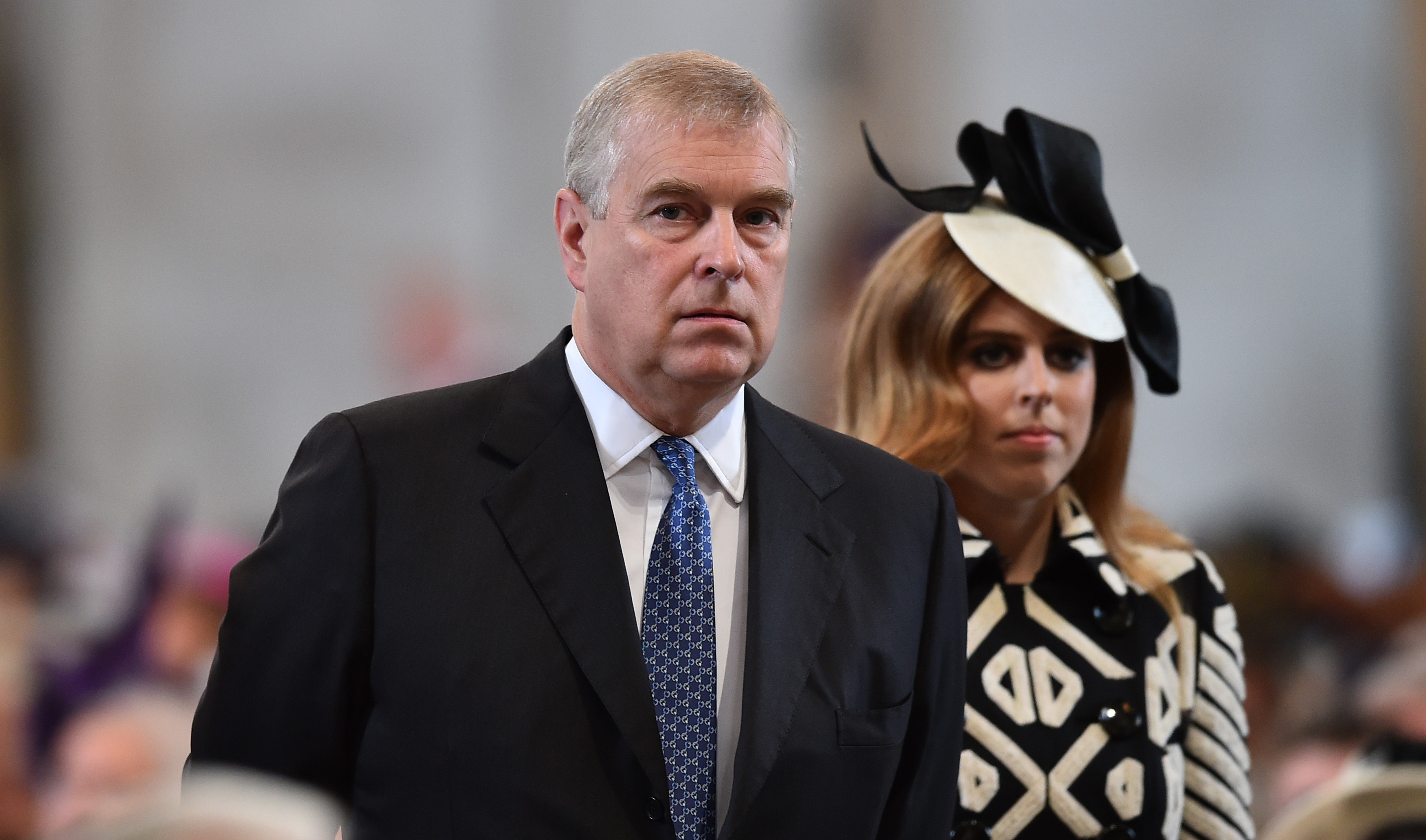 Today, Prince Andrew and Sarah, Duchess of York's eldest daughter Princess Beatrice is married as well. She and Edoardo Mapelli Mozzi wed in July 2020. Beatrice's wedding though was much more low-key than her sister's and the Sussexes' as it took place during the coronavirus (COVID-19) pandemic with only a few people in attendance. It also came after Andrew's disastrous BBC interview about Jeffrey Epstein.
The duke's interview in which he tried to explain his relationship with the late convicted sex offender was a complete disaster and the immediate backlash forced him to step down from his royal duties.