Prince Andrew's Role in the Royal Family's Megxit Mess, Revealed
It's no secret that Prince Andrew has been having a rough year. In 2019, he started getting scrutinized in the press for his relationship with the controversial Jeffrey Epstein. This scandal eventually led Prince Andrew to take a step back from the royal family.
While he no longer will be working as a royal, Prince Andrew is still very much a part of the royal family. As such, he actually has a surprising role when it comes to the recent Megxit drama. Read on below to find out what Prince Andrew has been doing this past month.
How Prince Harry and Meghan Markle caused the Megxit mess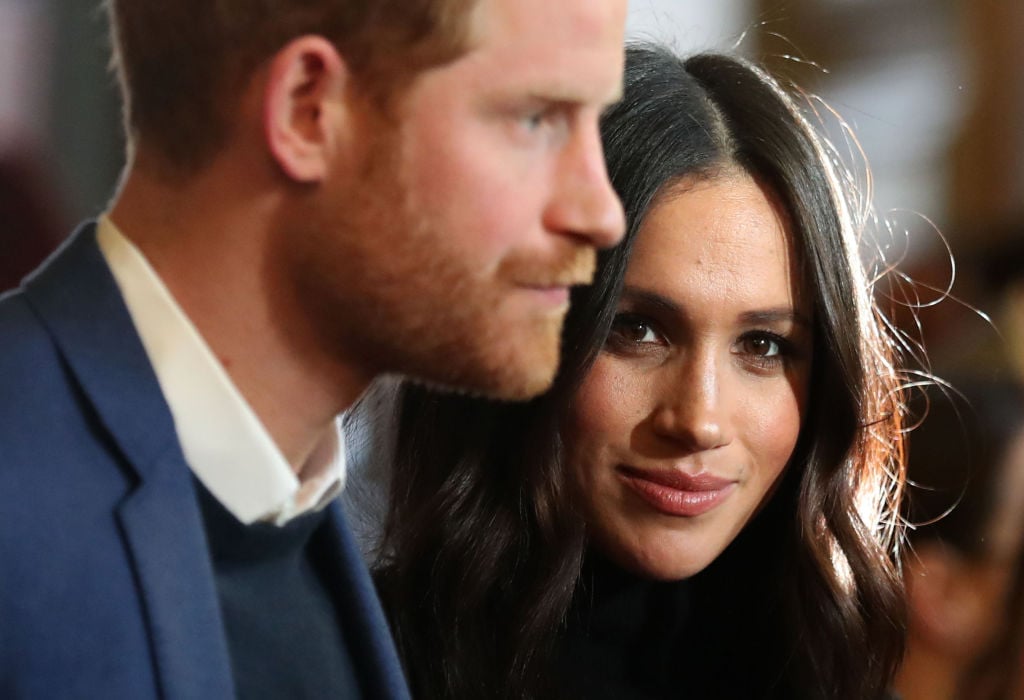 On January 8, Prince Harry and Meghan, Duchess of Sussex shocked the world when they announced that they will be stepping down as senior members of the royal family.
"After many months of reflection and internal discussions, we have chosen to make a transition this year in starting to carve out a progressive new role within this institution," the couple said in a statement that was posted on social media. "We intend to step back as 'senior' members of the Royal Family and work to become financially independent, while continuing to fully support Her Majesty The Queen."
Prince Harry and Meghan also revealed that they have plans to split their time between the United Kingdom and North America. They said: "This geographic balance will enable us to raise our son with an appreciation for the royal tradition into which he was born, while also providing our family with the space to focus on the next chapter, including the launch of our new charitable entity."
Reports said that other royals did not see this announcement coming
After Prince Harry and Meghan shared their big news, it was suddenly reported that other royals were just as stunned about the announcement as everyone else.
"William was blindsided by Harry and Meghan's decision and statement," a source told Us Weekly. "It's sad because when they were younger, William would be the first person Harry would go to with big news like this. William is incredibly hurt, but at the same time he has his own family to focus on and is trying to move forward with his life."
It was said that Queen Elizabeth did not know about Prince Harry and Meghan's announcement either.
However, royal expert Katie Nicholl clarified that Prince Harry did discuss this issue with the royal family. It was just that they were still very much involved in "early-stage discussions" and no one expected him to "completely jumped the gun" like that.
What Prince Andrew has been doing during this scandal
The Megxit drama has taken the spotlight off of Prince Andrew's own scandal for a while, though he is still hanging around the royal family.
An insider recently shared with The Sun that Prince Andrew has actually been comforting Queen Elizabeth through all of this.
The insider revealed: "Andrew has been talking to her constantly on the phone and has now gone up to stay with her for a few days… He sees a lot of the Queen at Windsor, probably more than any other royal, and he is her rock at the moment."
The source also added that Prince Andrew sees it as "his duty to support the Queen and Prince Philip and get them through this ordeal" since he knows that his scandal did a great deal of damage to the monarchy.
It has been said that Prince Andrew was often Queen Elizabeth's favorite son growing up, which explains why she has not distanced herself from him despite his now-soiled reputation. In fact, she was seen going horseback riding with him a few months ago.
Ultimately, it's clear that many members of the royal family have gone through a lot this past year, and they are leaning on each other for support whenever they can.