Prince Charles and Camilla Parker Bowles Have an Incredible 50 Engagements in Just 9 Days in March
Prince Charles and Camilla Parker Bowles prove once again that they may be the hardest working royals.
Prince Charles and Camilla Parker Bowles are holding up their reputations as the hardest working members of the royal family in 2020. Last year, Charles appeared in a grand total of 521 engagements, slightly ahead of his younger sister, Princess Anne. Starting in mid-March, Charles and Camilla, Duchess of Cornwall, have an incredible 50 public engagements lined up — and they're finishing them all in a matter of just nine days.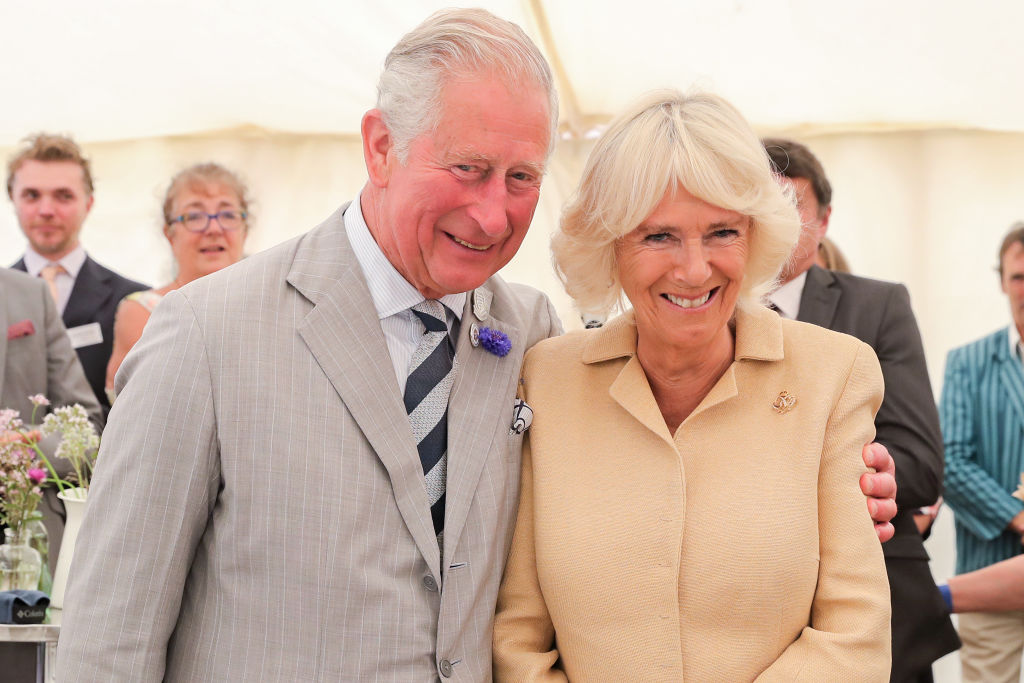 Prince Charles and Camilla Parker Bowles increase their royal workloads
For 2019, Prince Charles took the crown as the hardest-working member of the monarchy, attending 15 more events than his younger sister. With Queen Elizabeth turning 94 years old and Charles being first in line to the throne, his increased workload will continue in the years to come.
Over the past decade, the Prince of Wales has been taking on more responsibility as he gets ready to lead the monarchy. Although he has waited longer than anyone in British history to take the crown, the Prince of Wales is clearly getting ready for the day he becomes King.
Camilla has also significantly increased her workload over the years and often appears with Charles at public events. Once Prince Charles is on the throne, Camilla will take on the title of Queen Consort.
With that in mind, it is not a big shocker that Charles and Camilla have such a packed schedule. But his upcoming tour with Camilla is about as busy as it gets for a senior member of the royal family.
Prince Charles plans for a busy March
Despite being in their 70s, Charles and Camilla have lined up a busy tour for March. The couple will visit The Hashemite Kingdom of Jordan and the Republic of Cyprus starting on March 17.
According to Hello Magazine, Prince Charles and Camilla have a whopping 50 stops planned for the tour over the course of just 9 days. And before they start their trip, the pair is scheduled to attend events in Herzegovina and Bosnia.
The couple is going to Cyprus to raise awareness of the UN Peacekeeping Force. They will also put the spotlight on Cypriot culture during the first royal visit to the region since the early 1990s.
Prince William and Kate Middleton came close to staying in Cyprus in 2018, but they technically visited RAF Akrotiri, which is a British Overseas Territory. Charles and Camilla, meanwhile, have multiple stops planned in the Larnaca district and the Troodos mountains.
How are Prince Charles and Camilla Parker Bowles wrapping up their tour?
During the last part of their tour, Charles and Camilla will visit with King Abdullah and Queen Rania in Jordan's capital of Amman. The main focus of their stay in Amman will be to learn how the country is helping refugees.
This, of course, is hardly the first time the couple has visited Jordan. Charles enjoyed several engagements in the country in 2015 while Camilla last appeared in Jordan in 2013.
The couple's tour is set to wrap up on March 25, but their busy year is only beginning. If they keep pace with what they did last year, Prince Charles and Camilla have the bulk of their work ahead of them.
Is Prince Harry following in his father's shoes?
While Charles and Camilla prepare for their upcoming tour, some royal experts believe Prince Harry and Meghan Markle are following in their shoes.
Harry and Meghan, Duchess of Sussex, have taken a lot of heat over their decision to leave the royal family. Although the two are still dealing with the backlash, royal expert Kate Thornton has argued that they will eventually win back public support — just like Prince Charles and Camilla.
"It's worth thinking about here, though, if we rewind 20 years, whoever thought we would see Camilla being embraced by the public and the family?" Thornton shared. "Who knows what the next 20 years bring in terms of how these roles evolve."
As royal watchers will recall, Prince Charles and Camilla were among the most disliked members of the royal family following his divorce from Princess Diana, which was, in part, due to their affair. It took years for the couple to change their public image, and the same will likely hold true for Harry and Meghan.
The Duke and Duchess of Sussex are scheduled to step down as active members of the royal family at the end of March, following a few appearances with Prince Charles, Prince William, and the rest of the royal family.