Prince Charles and Princess Diana: A Timeline of Their Relationship
Prince Charles and Princess Diana had a tumultuous relationship, to say the least. Continue reading to get a timeline of their relationship on everything from how they met to their disastrous honeymoon and high-profile divorce (get details on what the Princess Diana received in her divorce settlement here), plus much more. 
Prince Charles and Princess Diana met in 1977
The future couple met when Prince Charles began dating Lady Sarah Spencer, sister to Princess Diana, then known as Lady Diana Spencer. Sarah and Prince Charles reportedly dated on and off for approximately two years before finally calling it quits. 
They began dating in 1980
Diana attended Prince Charles's 30th birthday party in 1978 and that's when they both began to see each other in a new light. But the two didn't start dating until 1980. They spent time on the royal family's yacht and went to Balmoral with Diana occasionally watching her future husband play a game of polo.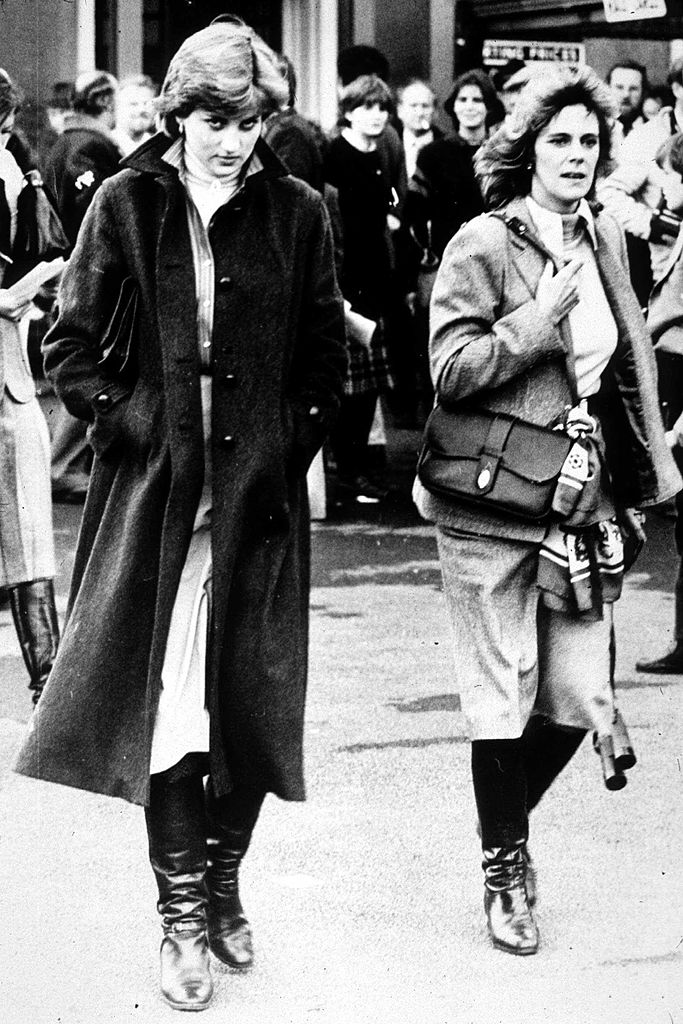 In an ironic twist of fate, Diana was once photographed at one of Prince Charles's polo matches alongside Camilla Parker Bowles, who would later have an affair together before marrying in 2005. 
The Royal family announced their engagement in 1981
On Feb. 24, 1981, Prince Charles and Diana announced they were engaged to be married.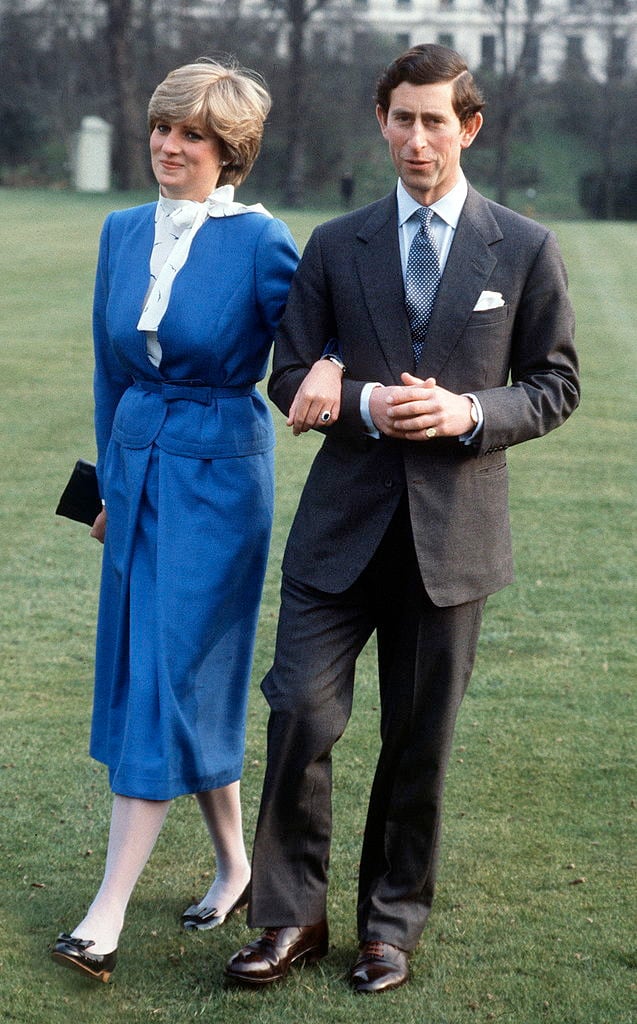 During a televised interview following the announcement, Prince Charles, then 32, memorably said, "whatever 'in love' means," after a reporter asked the couple if they were in love. Diana, then 19, who had answered the question first, said "of course" they were in love.
Watch that moment during the interview, here. 
Diana later revealed she had developed an eating disorder, bulimia, shortly after the engagement, following a comment Prince Charles made to her. 
They stepped out for first event following engagement
Diana wore a black strapless gown to her first royal event in March 1981 after she became engaged to Prince Charles.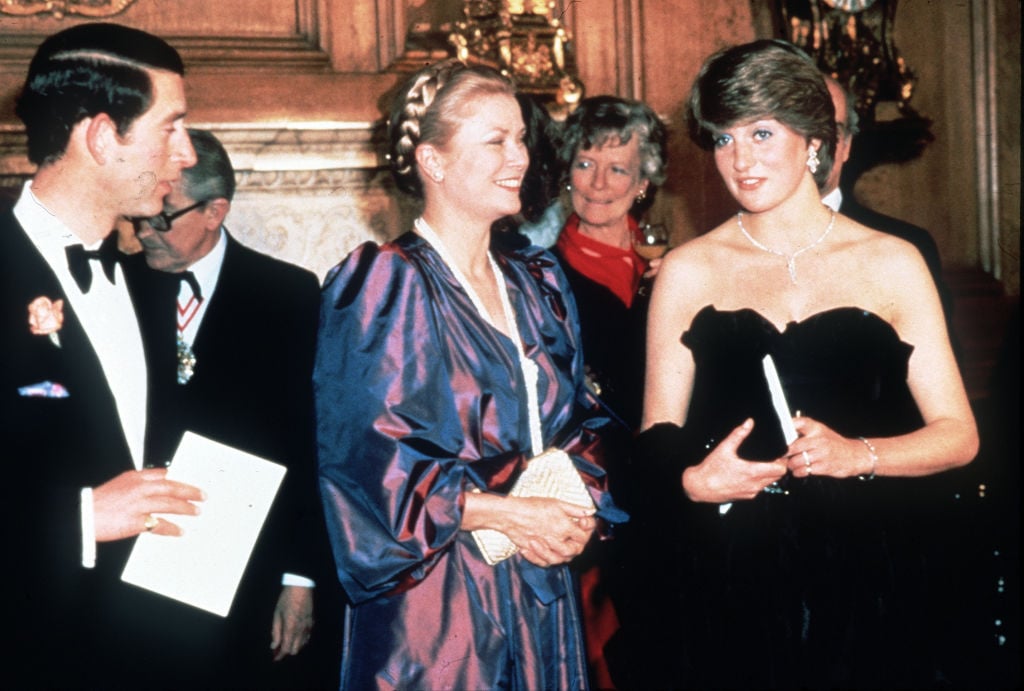 She met Grace Kelly who also married into royalty. Reportedly Kelly consoled the future princess at the event, which Diana later called "a horrendous occasion."
They got married in July 1981
On July 29, 1981, the couple became husband and wife in a massive royal wedding at St. Paul's Cathedral. Diana wore an extravagant gown with a 25-foot train — fun fact: no royal train has been longer than hers since — and while the couple looked very much like the fairytale version of a prince and princess, things weren't exactly perfect.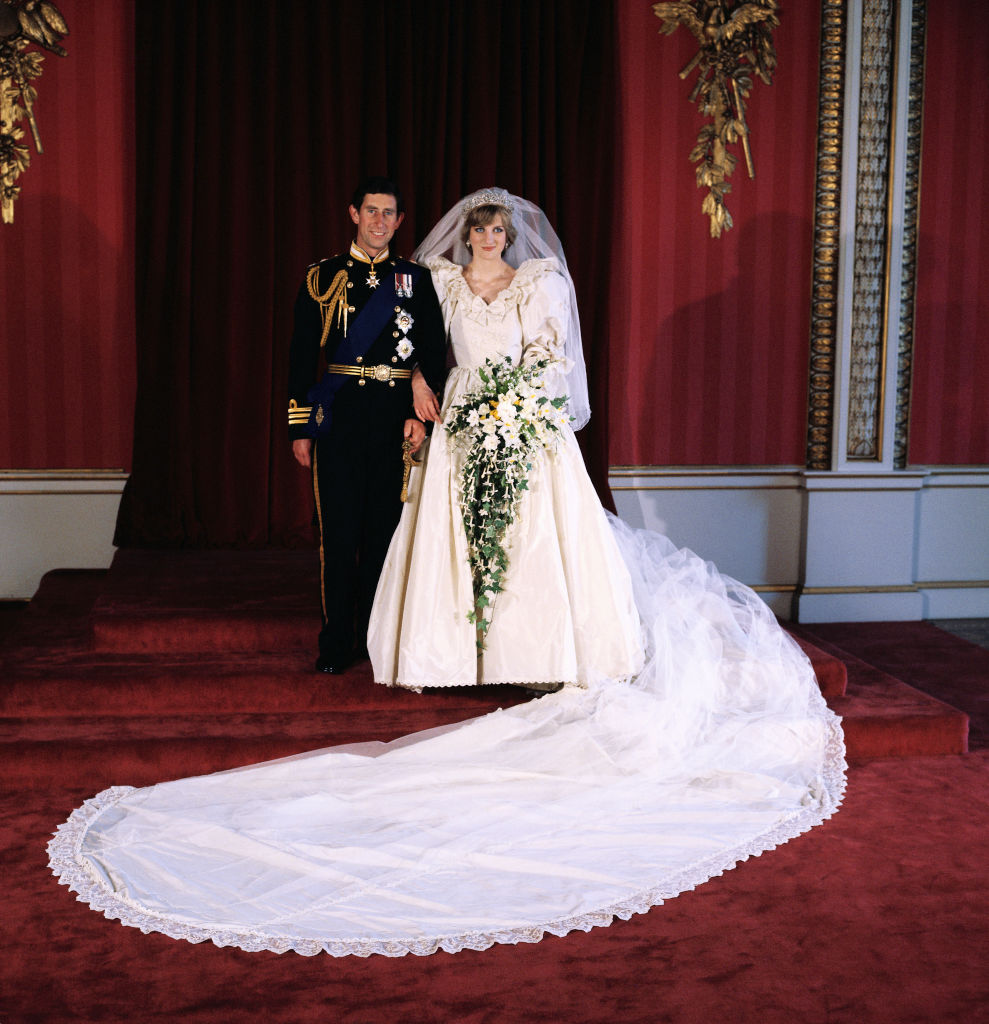 Diana said Prince Charles's name wrong and accidentally spilled perfume on her gown — learn how she expertly concealed any evidence of a spill walking down the aisle — and they famously forgot to kiss after exchanging vows (another bad sign of things to come, perhaps?). But they did make the act of kissing on the balcony of Buckingham Palace a royal tradition. 
Prince Charles and Princess Diana had a terrible honeymoon
On their honeymoon, the newlyweds fought a lot, Princess Diana revealed years later. One fight started after the bride realized her new husband packed cufflinks with intertwining c's on them (for Camilla and Charles), a gift from the Duchess of Cornwall.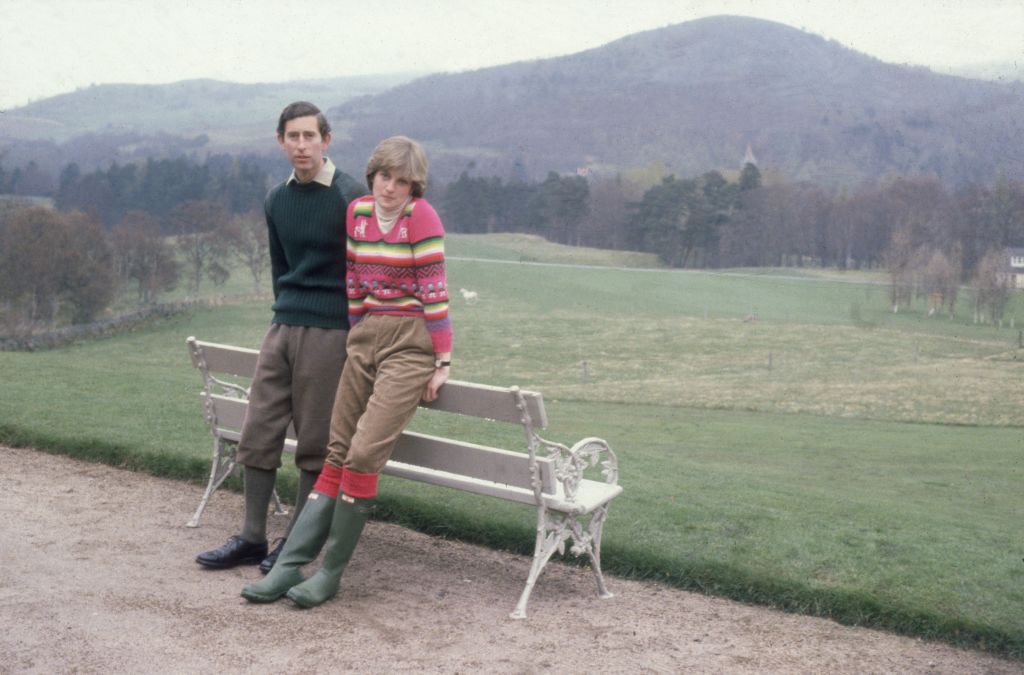 Another one happened when Princess Diana felt Prince Charles wasn't talking to her enough. He reportedly spent a lot of time reading and painting on the royal yacht they honeymooned on instead of talking with his new bride. 
They became parents in 1982
The couple welcomed their first child together in 1982 when Princess Diana gave birth to Prince William, now the Duke of Cambridge.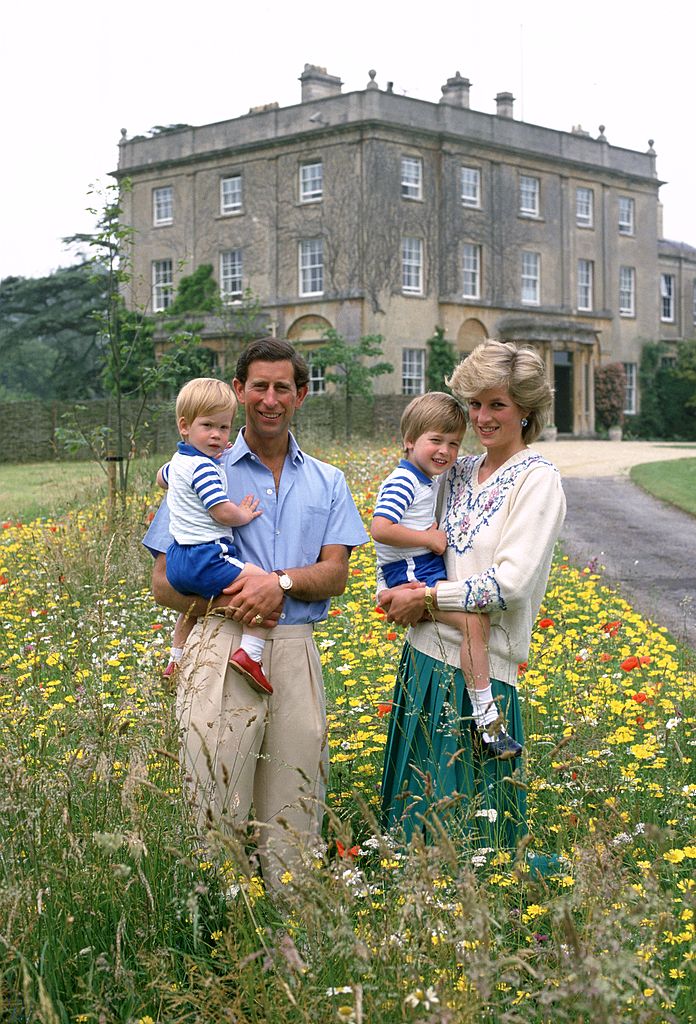 Two years later, they welcomed Prince Harry after it had been revealed Princess Diana suffered a miscarriage.
Prince Charles and Camilla reportedly rekindled their relationship in 1986
In 1986, Prince Charles reportedly began seeing Camilla again, whom he had dated before Princess Diana. The two couldn't marry because Camilla wasn't seen as a suitable match, i.e. a virgin, for the future leader of the monarch. 
They announced their separation in 1992
By 1992, Prince Charles and Princess Diana's marriage had imploded. They had been keeping up appearances attending events together and even going on royal tours together but they were barely pretending to like each other at that point.
Case in point: the picture below from their last royal tour together in Nov. of 1992 to Korea.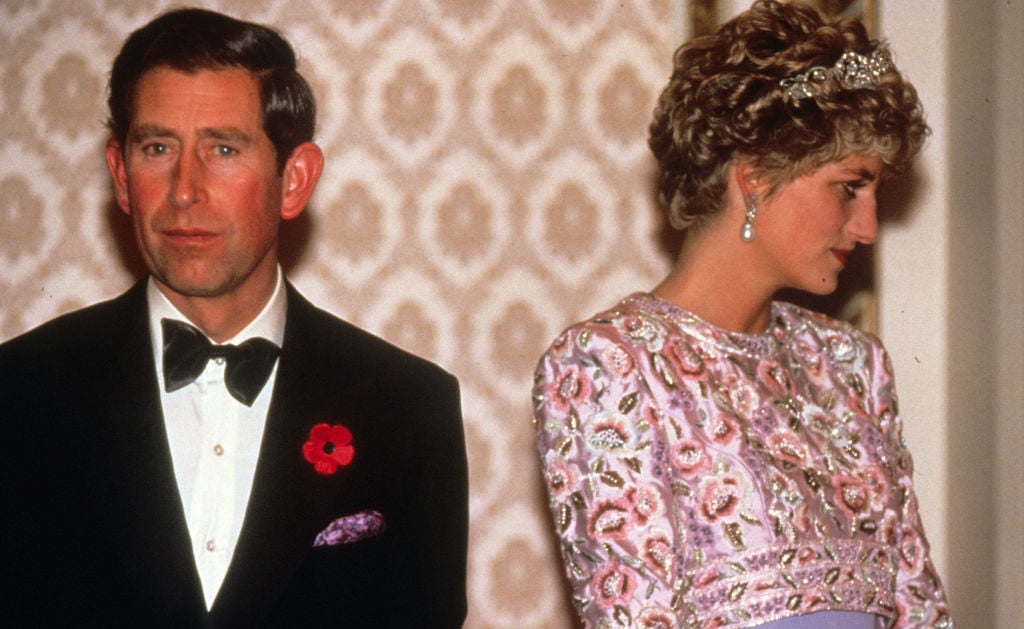 Prince Charles admitted to having an affair
Two years after they announced their separation, Prince Charles gave an interview where he admitted to having an affair with Camilla.
In June of 1994, he said he remained faithful to Princess Diana "until it became irretrievably broken down, us both having tried."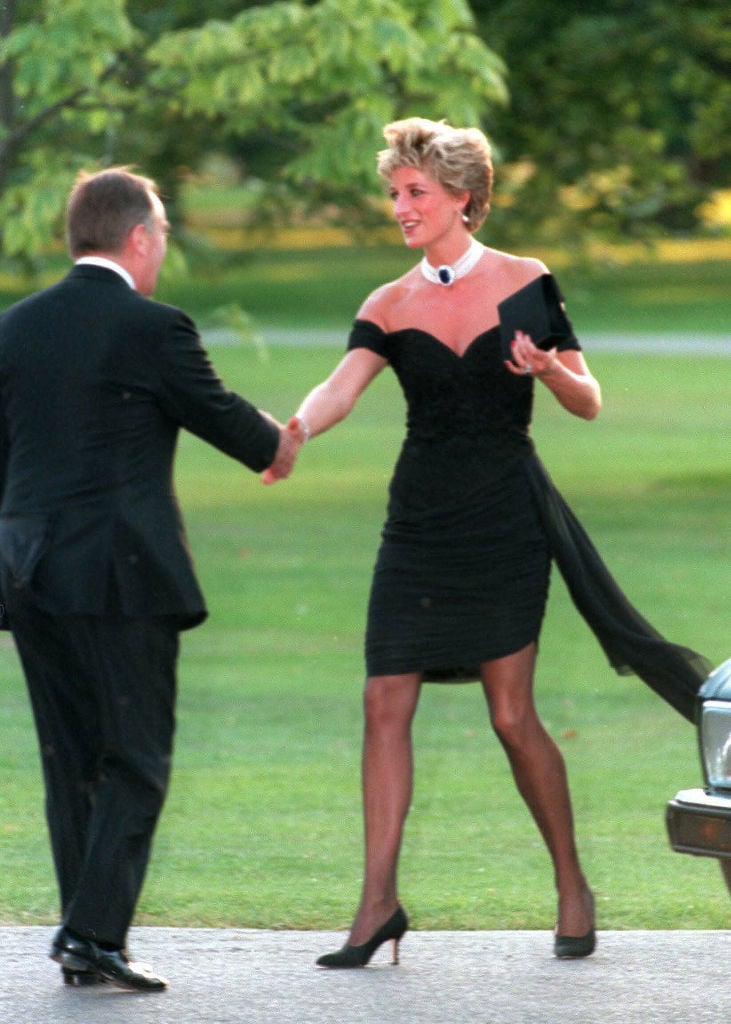 The same day the interview aired, Princess Diana wore a black form-fitted dress referred to as the "revenge dress." 
Their marriage got a 'bit crowded' 
The next year, Princess Diana sat down with the BBC for an interview about her marriage to Prince Charles, when she famously said, "Well, there were three of us in this marriage, so it was a bit crowded."
Princess Diana and Prince Charles divorced in 1996
On July 15, 1996, Princess Diana and Prince Charles officially became single again when their divorce was finalized.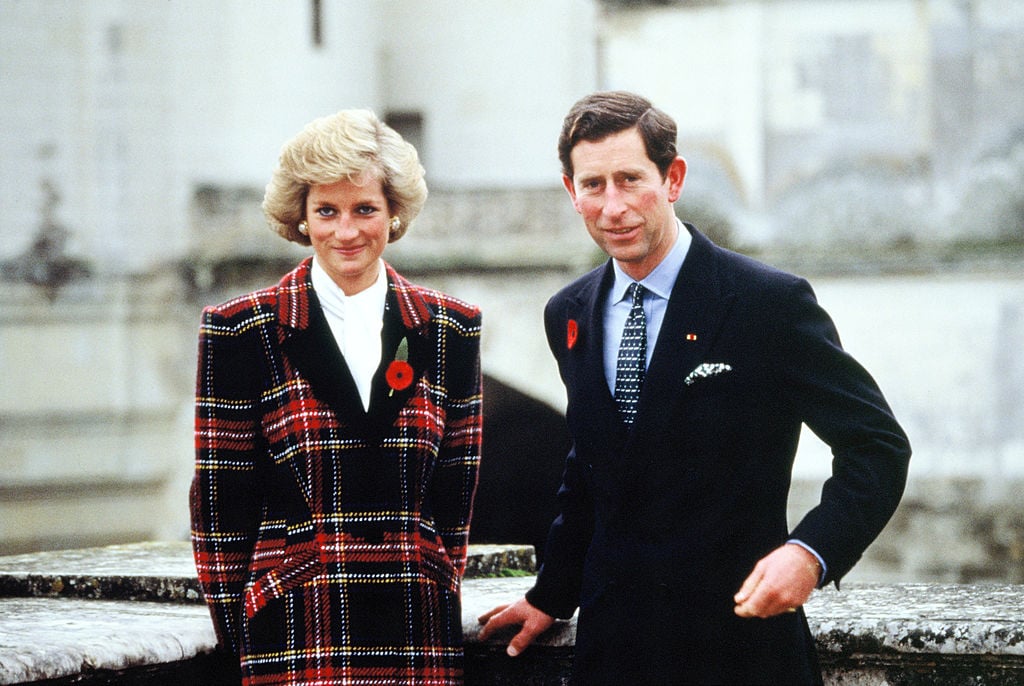 They were both free to date other people — which they did — and continue on with their lives. 
Princess Diana died on Aug. 31, 1997
A little more than a year after their divorce, Princess Diana died in a car accident in Paris, France, along with, Dodi Fayed, whom she had been dating at the time. The two died along with the car's driver, Henri Paul, leaving only one survivor. 
Get a relationship timeline on Prince Charles and Camilla Parker Bowles