Prince Charles Hasn't Seen Archie in More Than a Year, Insider Says
It's no secret that Megxit has caused more than a bit of upheaval within the British royal family. Meghan, Duchess of Sussex, and Prince Harry shocked the royals and the world when they announced they would be resigning from their roles and moving to North America to pursue an independent life outside of the royal family.
This has reportedly caused a great amount of tension between Prince Harry and Prince William, as well as Harry and Prince Philip. However, Queen Elizabeth, Camilla, Duchess of Cornwall, and Prince Charles have remained utterly supportive of the Sussexes during this time.
Though the Sussexes' move to California has been exciting, they've been further isolated from the royal family due to the coronavirus (COVID-19) pandemic. As a result, Prince Charles hasn't seen his youngest grandson, Archie Harrison, in person for over a year.
Prince Charles has remained connected with the Sussexes through Zoom
Though Megxit reportedly blindsided Prince Charles, he appears to understand where his son and daughter-in-law are coming from. "Charles genuinely made an attempt to support what Harry and Meghan were looking for as long as it wouldn't upset other HRH's," royal expert Nigel Cawthorne told The Sun. "In truth, however, there wasn't a lot he could do apart from offering moral support. He no doubt personally regrets the fact that he won't see his son and family as much as he otherwise would have. "
Thankfully, technology has enabled the future king to stay connected with the Sussexes.
"Since [Prince Harry's] move to Los Angeles they have been in regular contact," a source told The Sun. "Charles is not an avid user of texts but there are video and phone calls The book has never been a massive talking point between them and Charles is determined that it is not an obstacle."
RELATED: Prince Charles and Queen Elizabeth Are Reportedly Concerned for Prince Harry Right Now
Related post url: 
Archie Harrison has an adorable nickname for Prince Charles
Though he hasn't seen his red-headed grandson in person, Archie knows exactly who his grandfather is due to their constant contact on video calls.
In fact, Archie has a very special nickname for his grandfather. For Prince Harry's 35th birthday on Sept. 15, the royal family hopped on a Zoom call to celebrate.
"It was very pleasant," The Scottish Sun reported. "Harry told the family how much he missed them. Meghan baked a cake and Harry blew out candles. Archie made them laugh when he also blew [the candles] out. He also called his grandfather, "pa" when Grandpa was a bit too challenging for him to master."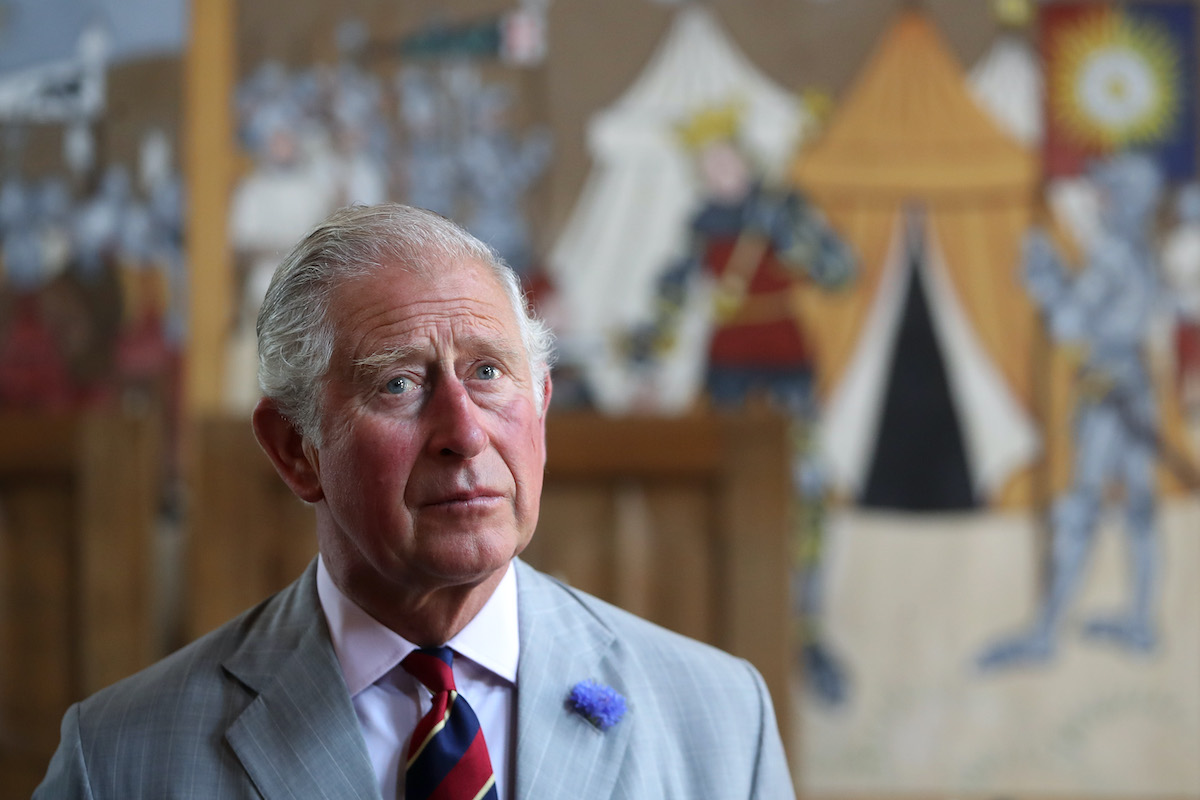 Prince Charles hasn't seen Archie is more than a year
Still, seeing Harry, Archie, and Meghan online has not replaced seeing them in person. When travel restrictions lift, the Prince of Wales is really looking forward to hanging out with Archie.
"The Prince of Wales enjoyed popping into Frogmore Cottage to see his youngest grandchild and is sad that he hasn't seen him for so long," an insider told Daily Mail. "He has missed much of his development since he is now growing up in the USA."
It looks like the rest of the royals are also missing watching Archie grow up. The source added,
Other members of the family are very sad at not seeing him. Everyone really misses Archie—they feel it's particularly sad for the Queen and Prince Philip. Harry always said he looked forward to raising his family with William's—which of course is not now happening.