Prince Charles Eats the Same Breakfast Every Single Day
Prince Charles has been known for some eclectic habits. It has been said that he didn't know what "cling wrap" is and he adores squirrels and chickens.
A royal from the moment he was born, the Prince of Wales has always had the finer things in life, and he has a very specific way that he likes to indulge in and enjoy things. In fact, the prince has the exact same thing for breakfast every single day, and it's not as fancy as you'd think.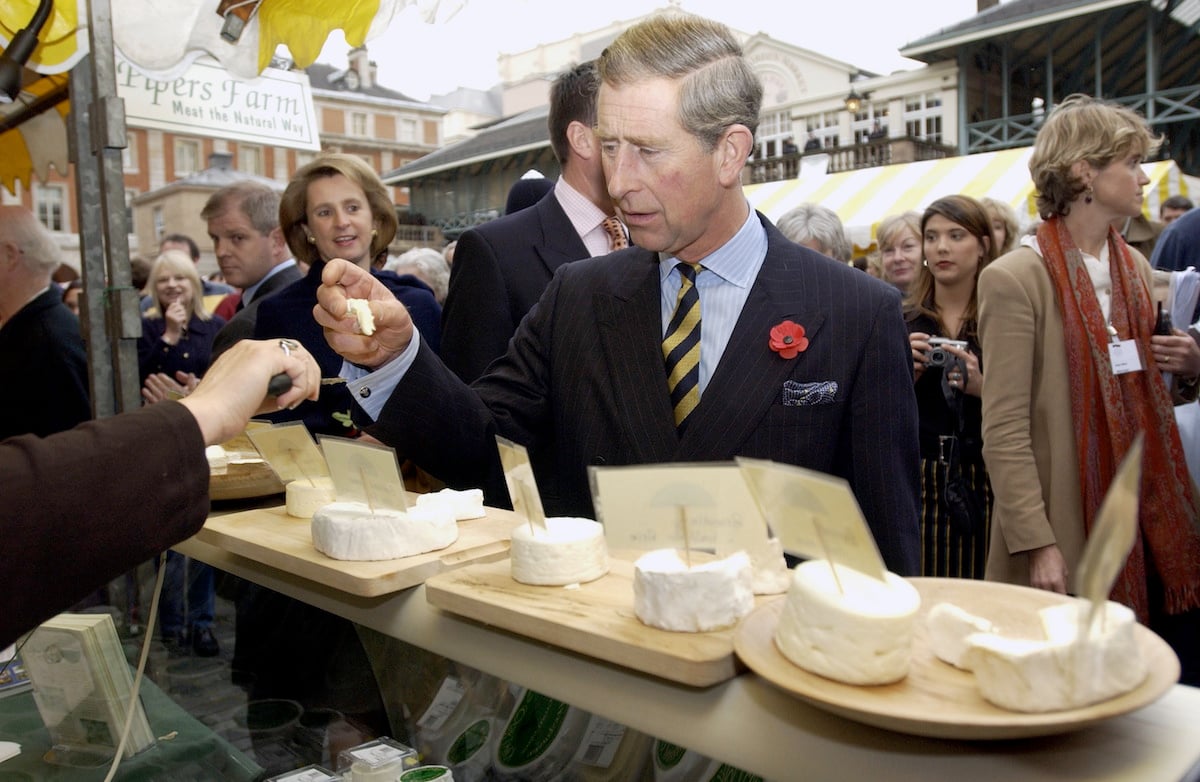 Prince Charles never eats lunch
Like his father, Prince Philip, Prince Charles is extremely health conscious. As he's gotten older, he continues to be very active and vibrant. In fact, he often carries out more duties in the royal family than anyone else. Part of the reason the future king has remained so lively is his strict diet.
While the prince loves his breakfast each morning, he never eats lunch. According to Sally Bedell Smith's book Prince Charles: The Passions and Paradoxes of an Improbable Life via USA Today, the prince has a light breakfast but not lunch.
"He has a handful of his specially mixed wheat germ and cereal grains, with honey and preserves on a silver tray, a few pieces of fruit, and tea. He never eats lunch," Smith explained.
Prince Charles eats the same thing for breakfast each day
Along with his grains tea and fruit, the prince also has a soft boiled egg. "His eggs had to be boiled for exactly four minutes. It was never anything other than a four-minute egg. I always kept three pans boiling — just to be safe," the prince's former private chef, Mervyn Wycherley explained to The Guardian.
In his book On Royalty, Jeremy Paxman backed up Wycherley's story. He wrote,
Because his staff were never quite sure whether the egg would be precisely to the satisfactory hardness, a series of eggs was cooked, and laid out in an ascending row of numbers. If the prince felt that number five was too runny, he could knock the top off number six or seven.
Royal staff wastes dozens of eggs making Prince Charles' breakfast each day
Since you can never quite tell when you have the perfect egg, the royal staff, unfortunately, wastes dozens of eggs each morning preparing the future crowned king's breakfast.
In 1995, former royal housekeeper, Wendy Berry wrote in The Housekeeper's Diary,
After the day's hunting, Charles would usually be invited back to a fellow huntman's home for tea. Occasionally, however, he invited people he met out on the field back to Highgrove for boiled eggs and whiskey. When this happened, his detective would ring ahead on the mobile phone to give us advance warning of the numbers expected. knew that Charles wanted his eggs cooked for three minutes exactly and that Mervyn usually had several pots on the go to ensure that at least one batch was perfect. The others were simply thrown away.
The palace has always denied this extensive food waste saying, "The story about lots of eggs being boiled is not true."