Prince Charles and Camilla Parker Bowles Have 'One of the Greatest Love Stories of Modern Times,' Expert Says
Prince Charles and Camilla Parker Bowles' relationship has been plagued by scandals. However, beneath all of that, a royal expert believes that the couple has a great love story.
Prince Charles and Camilla Parker Bowles have often been an unpopular royal couple. Their relationship was first discovered to be an extramarital affair, which became a huge scandal in the 1990s.
However, Charles and Camilla later married and have remained a couple for over 15 years. According to a royal expert, the pair might have "one of the greatest love stories of modern times."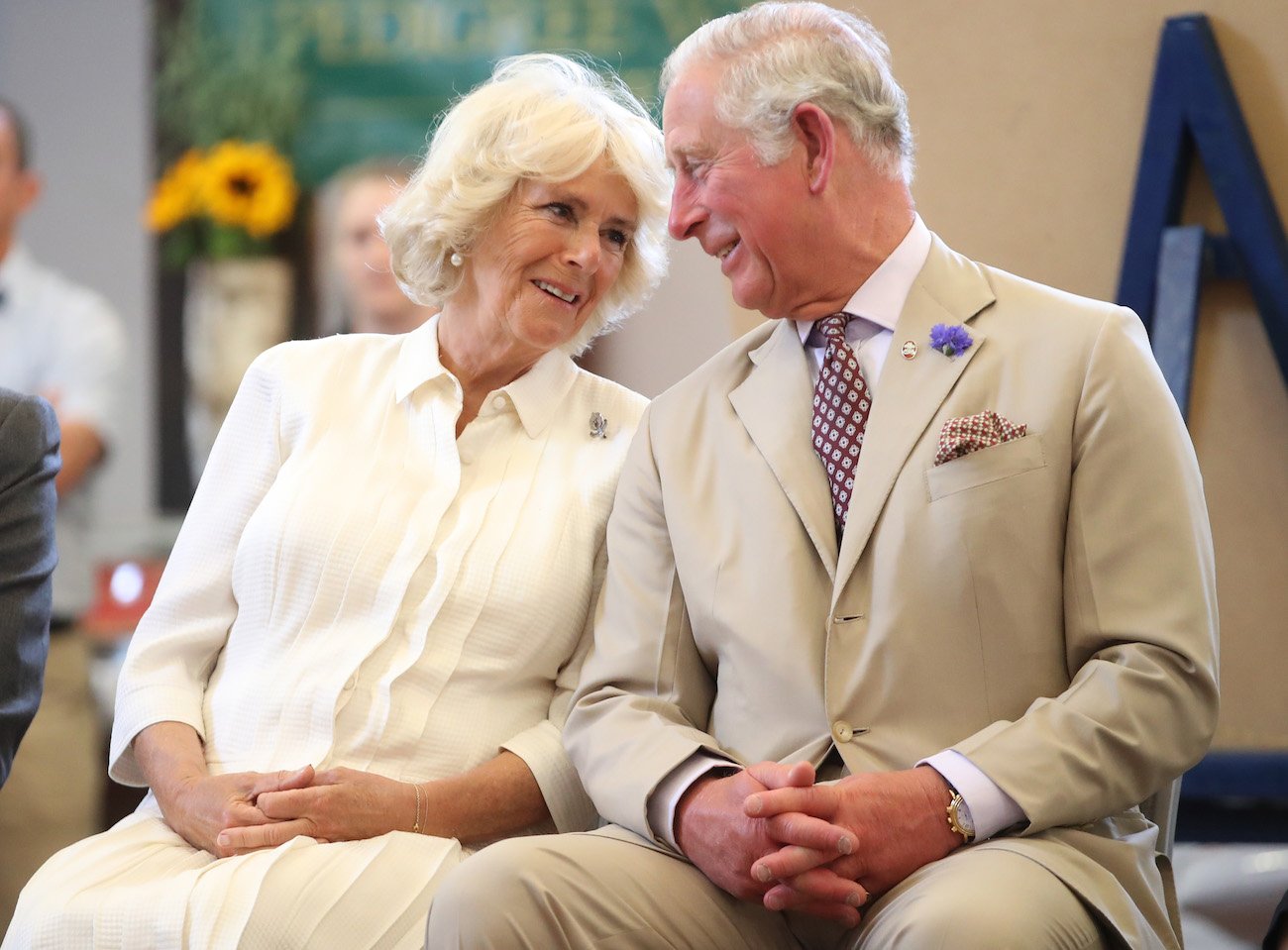 Prince Charles and Camilla Parker Bowles had a rocky relationship
Charles and Camilla first dated in the early 1970s. Because Camilla was considered a commoner, some members of Charles' family reportedly did not approve of her as a wife for a future king. As such, Charles and Camilla broke up and went on to marry different people. In 1973, Camilla married Andrew Parker Bowles. Charles followed in 1981 when he wedded Princess Diana.
Many people believed Charles and Diana had a fairy-tale relationship. However, everything later changed in the early 1990s when Diana shared with the world that Charles was cheating on her with Camilla. She famously commented that there were "three of us" in the marriage. This led both Charles and Camilla to be vilified by the public.
Both Charles and Camilla got divorced from their respective partners in the mid-1990s. After Diana died in 1997, the two of them continued to see each other quietly. 
Then, in 2005, Charles and Camilla got married with approval from Queen Elizabeth. The couple has remained married and celebrated their 15th wedding anniversary in 2020.
Expert believes Charles and Camilla have 'one of the greatest love stories of modern times'
Given the scandals that Charles and Camilla's relationship has created, many people might not think of them as an ideal love story. However, royal expert Jo Elvin, who hosts Mail Plus' Palace Confidential series, shared that she believes the couple does have a story about enduring love.
"My opinion of this is that it's one of the greatest love stories of modern times," Elvin said during a recent episode. "They've clearly been in love all this time. Don't you have any sympathy for the fact that this is the couple who should've been together all along?"
Charles and Camilla's affair as well as the breakdown of Charles and Diana's marriage have led the royal family to modernize. Charles and Diana's sons, Prince William and Prince Harry, both ended up marrying commoners they love with support from both the royals and the public.
Queen Elizabeth supports Camilla becoming queen consort
During her Platinum Jubilee in early February, the queen announced that she would support her son becoming king and Camilla becoming queen consort. 
When Camilla first married Charles, she was extremely unpopular with the public, and there was a lot of opposition to her becoming queen. However, over the years, Camilla's approval ratings have increased thanks to her dedication to charity work and her image as a private woman who does not attract many scandals.
According to a tweet from reporter Rebecca English, Camilla recently shared that she would be "very honored" and "very touched" to become queen consort in the future.