Prince Charles Changes Clothes at Least 5 Times a Day, Source Reveals
Since he's been in the spotlight for his entire life, Prince Charles has been known for a lot of things. He's known for his love of the environment and his affinity for animals like chickens and squirrels.
A creature of habit, the prince loves a good routine, including his never-changing breakfast, his favorite cocktail, and his disdain lunch. However, another thing that has always stood out about the Prince of Wales is his immaculate wardrobe. From his double-breasted suits to his handkerchiefs, the prince always looks flawless.
In fact, he's known for switching his wardrobe in a meticulous fashion more than a few times a day.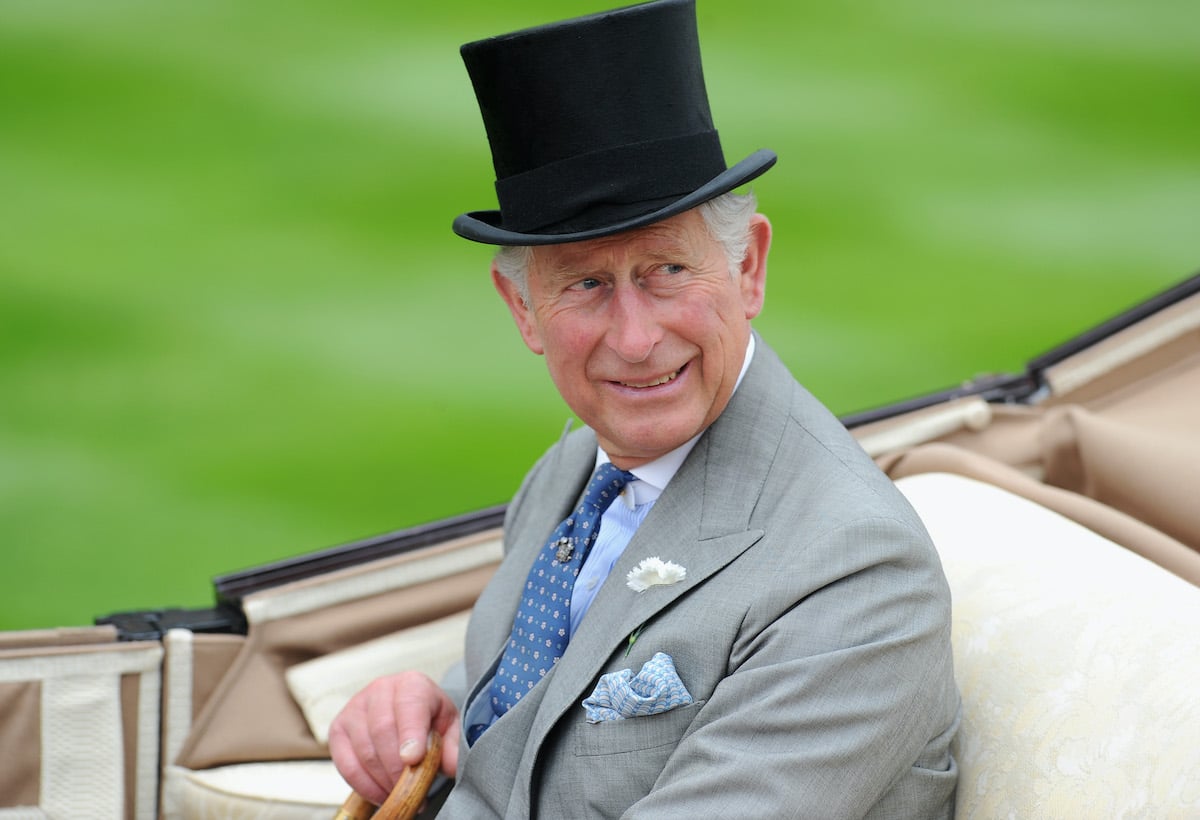 Prince Charles has been called one of the best-dressed men in the world
When you're set to be the Crowned King, casual attire is not really in your repertoire. Since he was a small boy, the prince has always dressed formally, wearing suits, ties, and dress shoes. Now in the seventh decade of his life, the prince is known as one of the best-dressed men on the planet.
The prince has landed on GQ's best-dressed list multiple times. In 2013 when he was recognized for his style he said via The Telegraph, "The recognition of GQ was encouraging to say the least. I took it very much as a vote for what can perhaps best be described as the classic and timeless look for British style."
Prince Charles didn't win his "best-dressed" title wearing typical suits, his custom-made suits are created to fit him like a glove. According to biographer Sally Bedell Smith's book Prince Charles: The Passions and Paradoxes of an Improbable Life, via USA Today,
[He's] always dressed in a double-breasted suit no pocket flaps, handkerchief billowing from the breast pocket, flower in the buttonhole and Turnbull & Asser shirts with French cuffs.
RELATED: Prince William and Prince Harry Made Prince Charles' 70th Birthday Photo a Nightmare, Book Claims
Prince Charles is very particular about his shoelaces
Prince Charles is not just adamant about having perfect suits, even keeping scraps of fabric when they need patching, he's also reportedly obsessive about his shoelaces.
Nothing about the Prince of Wales' outfit can be out of place. In his book Not in Front of the Corgis: Secrets of Life Behind the Royal Curtain via Daily Mail, Prince Charles' former royal servant, Brian Hoey ,alleges that the prince demands that his shoelaces get ironed whenever he takes off his shoes.
We have no idea who would be keeping such a close watch on the prince's shoelaces, but anything is possible.
Prince Charles has been known to change clothes five times a day
Prince Charles is known for his relentless schedule. He's often well-ahead of his family members when royal appearances and duties are tallied each year.
Since he often attends several events in one day, the prince is also known to change his clothes upward of five-times a day. Royal biographer Tom Bower chronicled the prince's preoccupation with wardrobe perfection in his book, Rebel Prince: The Power, Passion, and Defiance of Prince Charles.