Prince Charles Considered Punishing His Favorite Cheese Shop Because They Sold 1 Controversial Item
Prince Charles has taken a noticeably different approach to his role as a senior working royal compared to his mother, Queen Elizabeth. While Her Majesty has remained neutral on politics and current issues during her nearly seven-decade reign, Charles has been vocal about causes that are important to him. The Prince of Wales is well known for being environmentally conscious. His convictions are so strong, he once considered punishing his favorite cheese shop because they served one controversial item.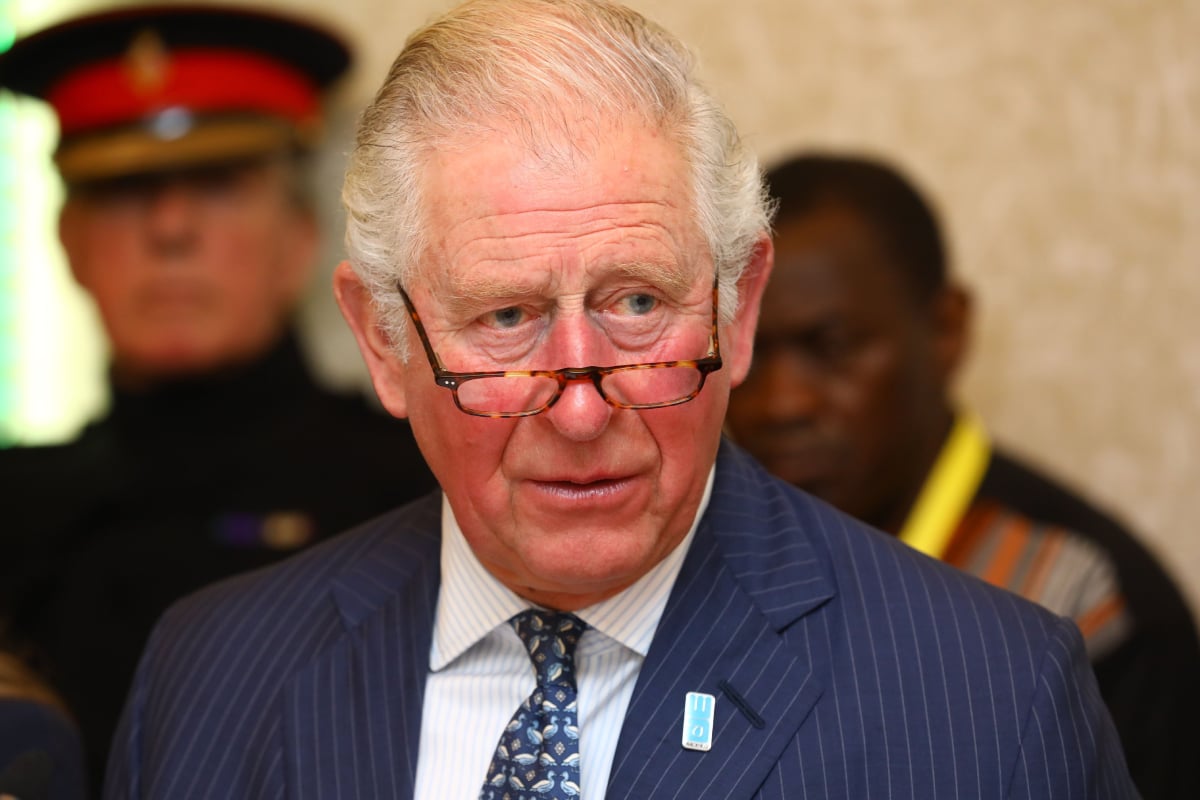 Prince Charles banned a controversial item from the royal menu in 2008
The life of a royal comes with a lot of luxurious perks, as well as a number of strict rules. According to Mashed, those strict rules go so far as to cover the food that they eat. Some of the most well-known royal food rules include no garlic and onions and no exotic and spicy foods.
Royals avoid garlic and onion because they are regularly conversing with everyone from members of the public to foreign dignitaries. They avoid exotic and spicy foods while traveling for a few different reasons.
One being that spicy foods can cause upset stomachs. Another is that there's no guarantee they will like a strange, exotic dish. It wouldn't be a good look for a royal to try a dish and realize they hate it while chewing.
A lesser-known royal eating rule comes courtesy of Prince Charles. In 2008, the Prince of Wales banned foie gras from royal menus. Andrew Farquharson, deputy master of the household at Clarence House, revealed that the prince instructed his chefs to stop purchasing foie gras because of the shocking degree of cruelty in the production process.
Prince Charles considered punishing his favorite cheese shop because they sold foie gras
Foie gras is an expensive, high-class pâté and an extremely controversial food. The cruel production process includes farmers force-feeding corn to ducks and geese through a tube they insert into their throats. This causes their livers to swell to ten times their original size. To make matters worse, many farmers keep the animals in appalling conditions.
Charles' love of the environment and his passion for organic farming led to his ban of foie gras from the royal menu. He even considered withdrawing the royal warrant from his favorite cheese shop when he discovered they sold the controversial food item.
Animal rights groups praised Prince Charles' foie gras ban, but they wished it had happened sooner.
"We are very pleased, but foie gras should have been banned a long time ago," Viva! Spokesman Justin Kerswell said. "There is a groundswell of opinion against the inhumane food. Foie gras is seen as very posh and the heir to the throne is probably the poshest person in Britain, so for him to ban it is very good news."
Animal rights protesters boycotted the 'Queen's grocer' due to foie gras
The UK has banned the production of foie gras, and most of the country's retailers have decided not to sell it. However, it's still legal to sell, and nearby France exports massive quantities of it. According to the International Business Times, one UK store that sells foie gras is Fortnum and Mason, the "Queen's grocer."
In 2011, animal rights protestors boycotted Fortnum and Mason because of their controversial decision to continue selling foie gras. Not only did they demand the grocer take the food off their shelves, they also protested in front of the store.
In the documentary Inside Fortnum and Mason: The Queen's Grocer, actor Peter Egan said he would continue protesting because the store's management team couldn't make a "simple ethical choice."
Former royal chef Carolyn Robb says that Prince Charles' foie gras ban from the royal menu was in line with animal rights groups because he is "very against" all things that involve "any kind of cruelty or maltreatment of animals,
However, one of the largest animal welfare charities in the UK — the Royal Society for the Prevention of Cruelty to Animals (RSPCA) — disagrees with the Prince of Wales over his support of "hunting, farming, and shooting."