Prince Charles Is Desperate to Reconcile With Prince Harry, Insider Says
Prince Charles was reportedly taken aback by Prince Harry and Meghan Markle's tell-all interview with Oprah Winfrey. However, following Prince Philip's death, Prince Charles wants to move forward, he's desperate to reconcile with his son.
Prince Charles has always had a deep respect for both Prince Harry and Meghan, Duchess of Sussex. Following the death of Princess Diana, Prince Harry and Prince William have spoken about how much their father helped them begin to heal from that loss.
Also, Prince Charles and Camilla, Duchess of Cornwall, were extremely welcoming when Prince Harry introduced Meghan to his family. The future king even walked his daughter-in-law down the aisle. Unfortunately, Prince Charles adheres to a strict royal tradition. Though he's supported the Sussexes' privately, he failed to come to their aide publically when they needed it most.
Now, following Meghan and Harry's shocking interview with Oprah and Prince Philip's death, Prince Charles is reportedly desperate to reconcile with his youngest son.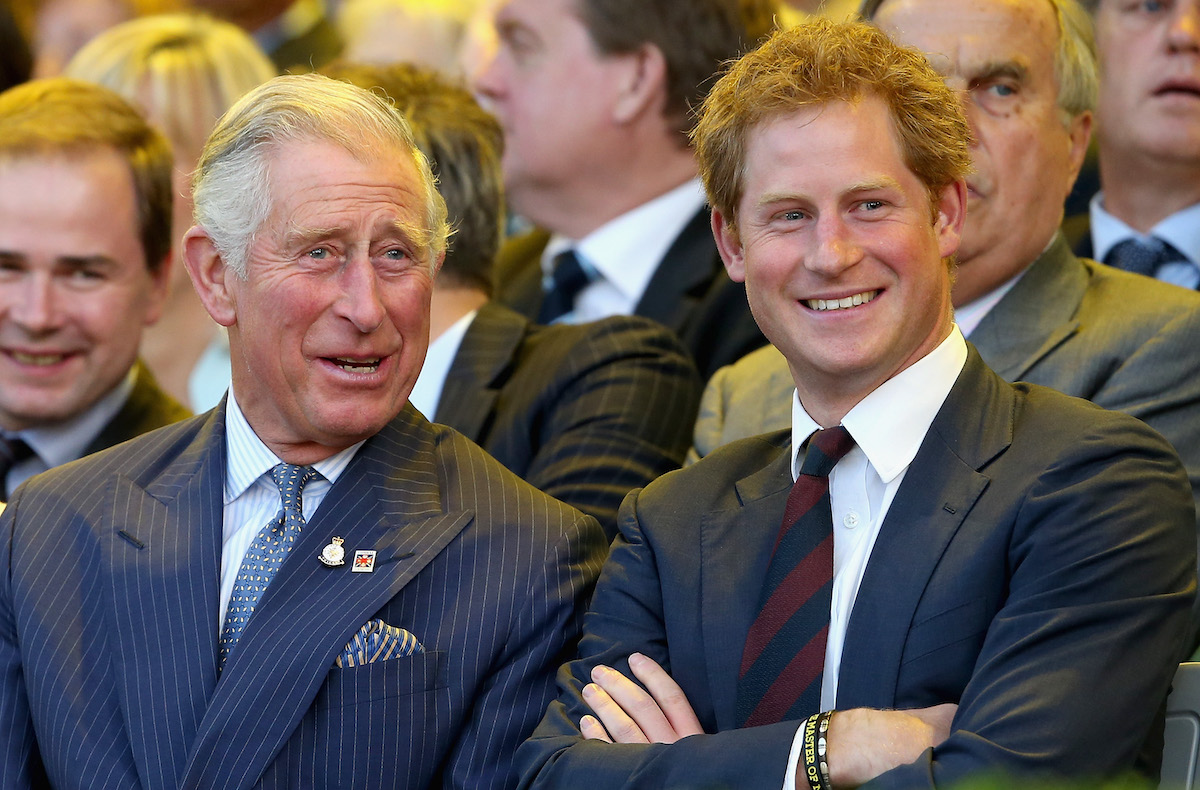 Prince Harry called the British royal family out for being unsupportive
Like everyone else, Prince Charles witnessed the racist attacks and vicious rumors that Meghan was subjected to as a senior working member of the British royal family. However, he chooses to adhere to the royals' "stiff upper lip" tradition.
In his interview with Oprah, Prince Harry spoke out about feeling disappointed by his father's inaction. "There's a lot to work through there," Prince Harry revealed about the father/son relationship. "I feel really let down because he's been through something similar."
He also said that once Prince Charles realized he was serious about Megxit he cut him off financially and refused to take his calls.
Prince Charles was in a state of despair following Prince Harry and Meghan Markle's Oprah interview
The royal family was absolutely stunned by the Sussexes claims. Queen Elizabeth II released a statement saying that family matters would be handled privately, Prince Charles said nothing, and Prince William clapped backed publically refuting any claims of racism or racist statements.
Royal insiders revealed that Prince Charles was in an absolute state of despair following the interview.
"For Prince Harry to say that he felt let down by his father must have been a difficult thing to say and hard for Charles to hear," royal author Sarah Gristwood told Vanity Fair. "Now, just at a time when by and large Charles had started to look like a more popular King than one would have guessed, here's a major blow to his reputation. That his son felt let down by him. It's hard to know if Harry is aware of the damage this has done. Did he actually intend to cast this damaging light on his father and his family? We don't know."
Prince Charles is desperate to reconcile with Prince Harry
Though it's clear Prince Charles was taken aback by some of the claims Prince Harry and Meghan made during their interview with Oprah, the future king is more than ready to move past that. Royal insiders have told royal expert Katie Nicholl that Prince Charles is "desperate" to reconcile with Harry.
While he might not agree with everything his youngest son has said and done, like Queen Elizabeth II, Prince Charles has been around long enough to understand Prince Harry's perspective.
Unfortunately, Prince William might not be so quick to mend fences with his brother. For now, it seems that the family has called a truce following Prince Philip's death, and Prince Harry is focused on returning to California, and the impending arrival of his baby daughter "Harry felt terrible leaving Meghan behind, it has been a very hard week, and he wants to get back to her as soon as possible," Nicholl explained to Vanity Fair.