Prince Charles 'Failure' In His Marriage to Princess Diana 'Still Hurts Him to This Day' Claims Royal Biographer
Prince Charles and Princess Diana announced their separation almost three decades ago. In the years since, the Princess of Wales has tragically passed away and Charles has remarried.
But according to one royal expert, Charles' "failure" in his first marriage "still hurts him to this day."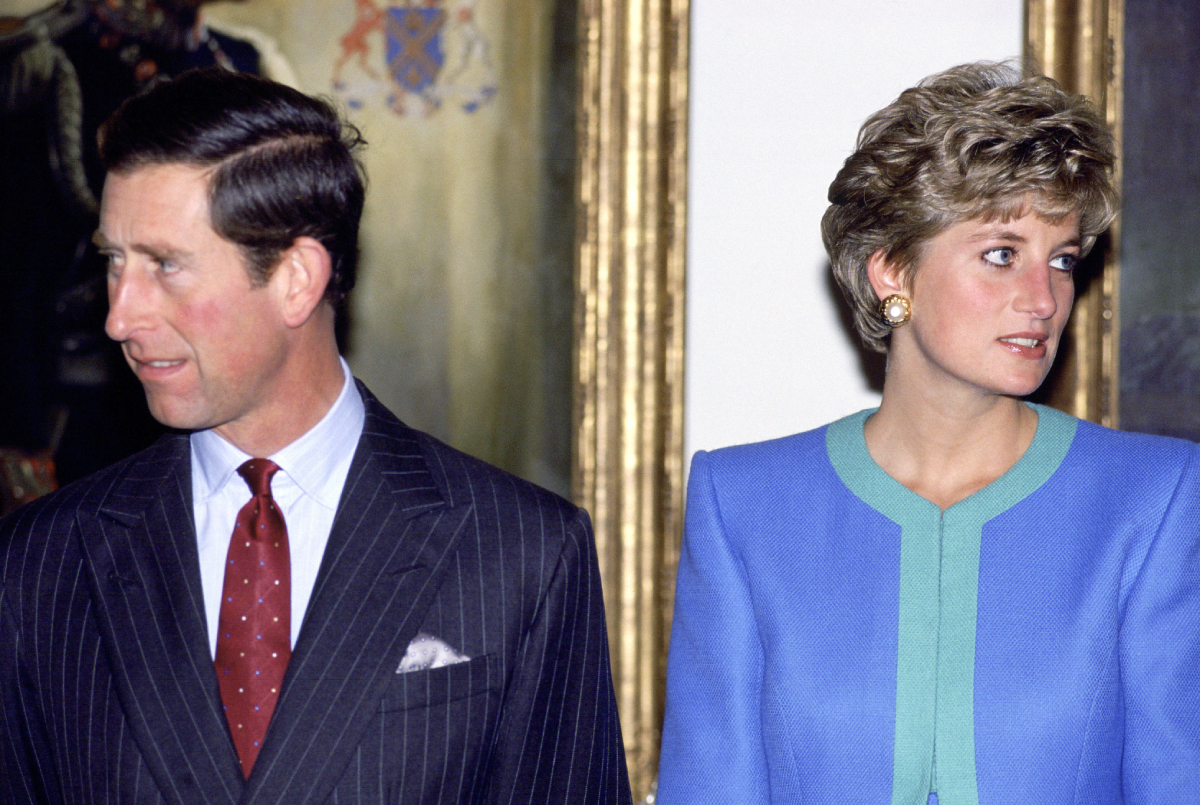 Prince Charles was pressured into marrying Princess Diana
At first, Charles and Diana's relationship seemed like a fairytale thanks to their storybook spectacle of a wedding. But over the years, the hidden dark side of their relationship has become more and more clear.
Royal biographers have written about how Prince Philip essentially pressured Charles into marrying Diana once the press speculation about the relationship reached a fever pitch. Charles did have feelings for Diana, but his true love was Camilla Parker Bowles.
Still, he went forward with the wedding to Diana. But not before she "wept copiously in the car" on the way back from the second dress rehearsal, according to biographer Sally Bedell Smith.
In her 2017 book Prince Charles: The Passions and Paradoxes of an Improbable Life, Bedell Smith claims that Charles was still seeing Camilla at the time of his wedding to Diana. And things immediately started to sour between the newlyweds while they were on their honeymoon.
Bedell Smith wrote that Diana would cry in her bedroom and avoid dinner with the Queen, which was a "shocking breach of protocol." The author also claims that Diana suffered from insomnia and was "growing thinner by the day."
Despite Charles' attempts to reassure his new bride that his affair with Camilla was in the past, he "felt powerless to contain [Diana's] emotional storms, which shocked him in their intensity and suddenness."
The Princess of Wales refused therapy
Bedell Smith revealed in her book that Charles was at his "wits' end" with Diana. This led him to seek refuge at the Queen's Scottish estate in the Balmoral countryside. But Charles turning his attention to his "paint box, books, fishing rod, and guns" simply made his young wife "more aggrieved."
When some of Charles' mentors suggested psychiatric help for Diana – including medications like valium – the princess refused. Bedell Smith claims that this suggestion contributed to Diana's growing paranoia that "the royal family was trying to sedate her."
Charles did eventually reach out to therapist Dr. Alan McGlashan, but Diana refused treatment. Instead, it was the Prince of Wales who ended up visiting Dr. McGlashan regularly for the next 14 years.
"Charles's friend Laurence Van der Post says McGlashan perceived Charles as 'misunderstood and starved' of 'really spontaneous, natural affection,' and provided the prince with 'the respect his own natural spirit deserves,'" Bedell Smith writes.
Prince Charles is still hurt over his failure in his marriage to Princess Diana
By the end of her marriage, Princess Diana did admit that she attempted suicide several times and suffered from an eating disorder. This all came to light in Andrew Morton's famous biography, which the princess did take part in.
Bedell Smith claims that Diana hated everything about Charles' hobbies and would regularly taunt him. She also resented anything associated with her husband's life before he met her. The marriage ended up completely falling apart. And Charles is still hurt about his failure.
According to Express, royal author Penny Juror wrote in her book The Firm that Charles loved Diana deep down. And her tragic death definitely had an impact.
"Deep down Charles loved Diana — she was the mother of his sons after all — and he was overwhelmed by the tragedy of both her life and death," Juror writes. "In the weeks and months that followed he did a great deal of grieving for what might have been.
She went on to say that Charles was "keenly aware that he had failed to make the happiness last." He also failed to make Diana his friend, and to create the secure, loving home for their family that they had both dreamed of.
"He knew that he had done everything in his power to make his marriage work, but he had failed, and the failure was what hurt – and it still hurts him to this day," Juror wrote.