Royal Fans Can't Get Over Prince Charles' Fireplace
Amid the coronavirus (COVID-19) pandemic, the British royal family has greatly limited royal engagements and outings. Prince Charles who has recovered from the virus, and Queen Elizabeth II, in particular, have been cautious and continue to quarantine and social distance.
Since they are doing virtual royal engagements from within the comfort of their estates, royal fans are getting intimate glimpses into the royal family's lavish homes.
Fans have even spotted the coffee table books in Meghan, Duchess of Sussex, and Prince Harry's living room. Now Prince Charles has given us a glimpse of his massive fireplace.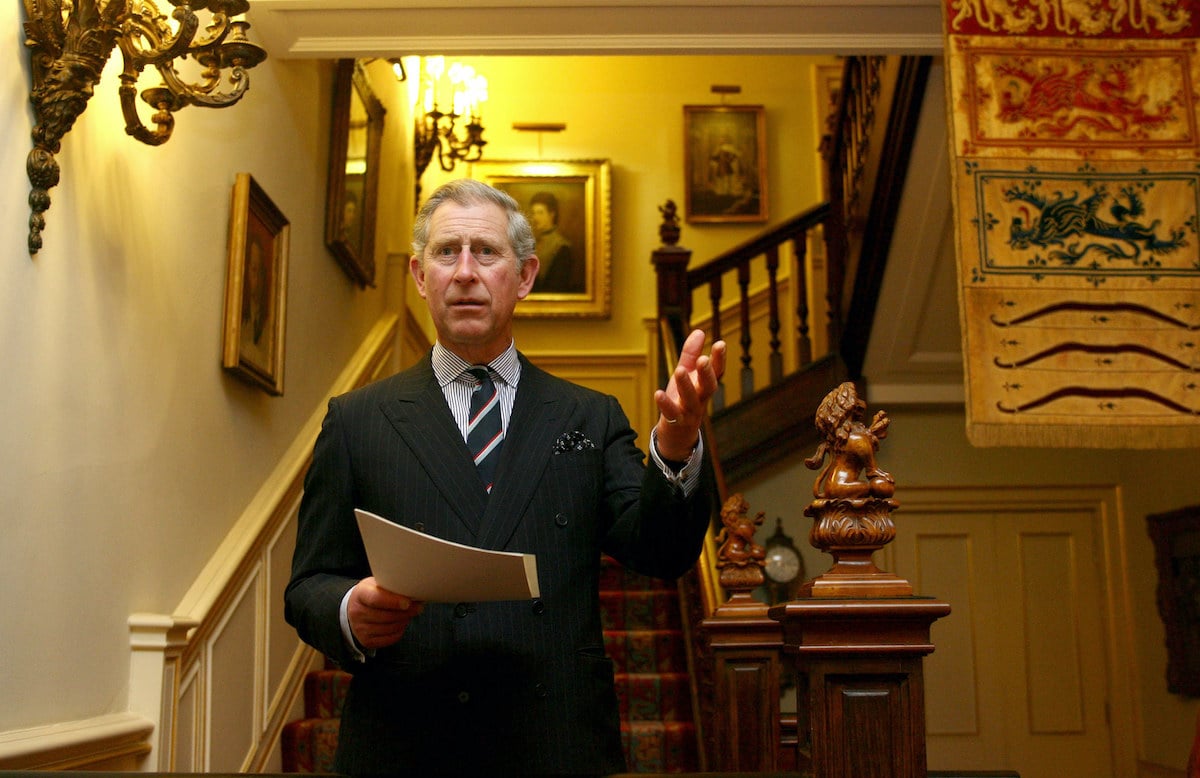 Inside Prince Charles' Clarence House
When he is in London, Prince Charles and his wife, Camilla, Duchess of Cornwall live at Clarence House. Located just in front of St. James Palace, the royal residence has a long history.
Built between 1825 and 1827 it was once the Queen Mother's residence, whom Prince Charles was extremely close with. The estate consists of a morning room, the garden room, the Lancaster room, and the library room.
Prince Charles has even planted a personal garden in memory of his beloved grandmother, and many pieces of the furniture in the home used to belong to her as well.
Prince Charles doesn't want to live in Buckingham Place
At present, Buckingham Palace, the queen's main residence is closed for renovations for several years. However, it's unlikely that the Prince of Wales would want to live in the massive estate even when he does become king.
Originally built in 1703 for the Duke of Buckingham, the palace has been riddled with asbestos and rodent issues for years. Since Prince Charles is so passionate about the environment, he sees the palace as the opposite of a sustainable or environmentally friendly home.
"I know he is no fan of the big house," an insider told The Sunday Times. "He doesn't see it as a ­viable future home or a house that's fit for purpose in the modern world. He feels its upkeep, both from a cost and environmental perspective, is not sustainable."
Royal fans are obsessed with Prince Charles' fireplace
Royal fans have known about some of Prince Charles' eccentric habits and decorating skills. After all, there are several rooms in Clarence House stuffed to the brim with the prince's own artwork. He's an avid watercolorist.
Also, when he's at Birkhall, his home in Scotland, he allows squirrels in the house.  According to Boredom Therapy, Prince William revealed that his father adores squirrels and that in addition to letting them in the house, he is also known to name them.
Luckily, no squirrels were seen in the prince's recent video call, but fans did admire his massive fireplace. During a video statement to celebrate  10-year anniversary of his Campaign for Wool, the prince showcased his regal surroundings at St James's Palace which sits right behind Clarence House.
Framed by a massive marble fireplace, fans spotted family photos including a portrait of the Prince of Wales and Queen Elizabeth II. There were also some gorgeous trinkets placed on the fireplace mantel.