Prince Charles 'Foresaw Considerable Problems' When It Came to Meghan Markle Joining The Firm
Prince Charles reportedly "foresaw considerable problems" when Prince Harry married Meghan Markle. Harry and Meghan, Duchess of Sussex, tied the knot in 2018 and faced plenty of drama in the first two years of their marriage. Although Charles appreciated Meghan's strong-willed personality, one royal author says that he knew she would clash with other members of the royal family right from the start.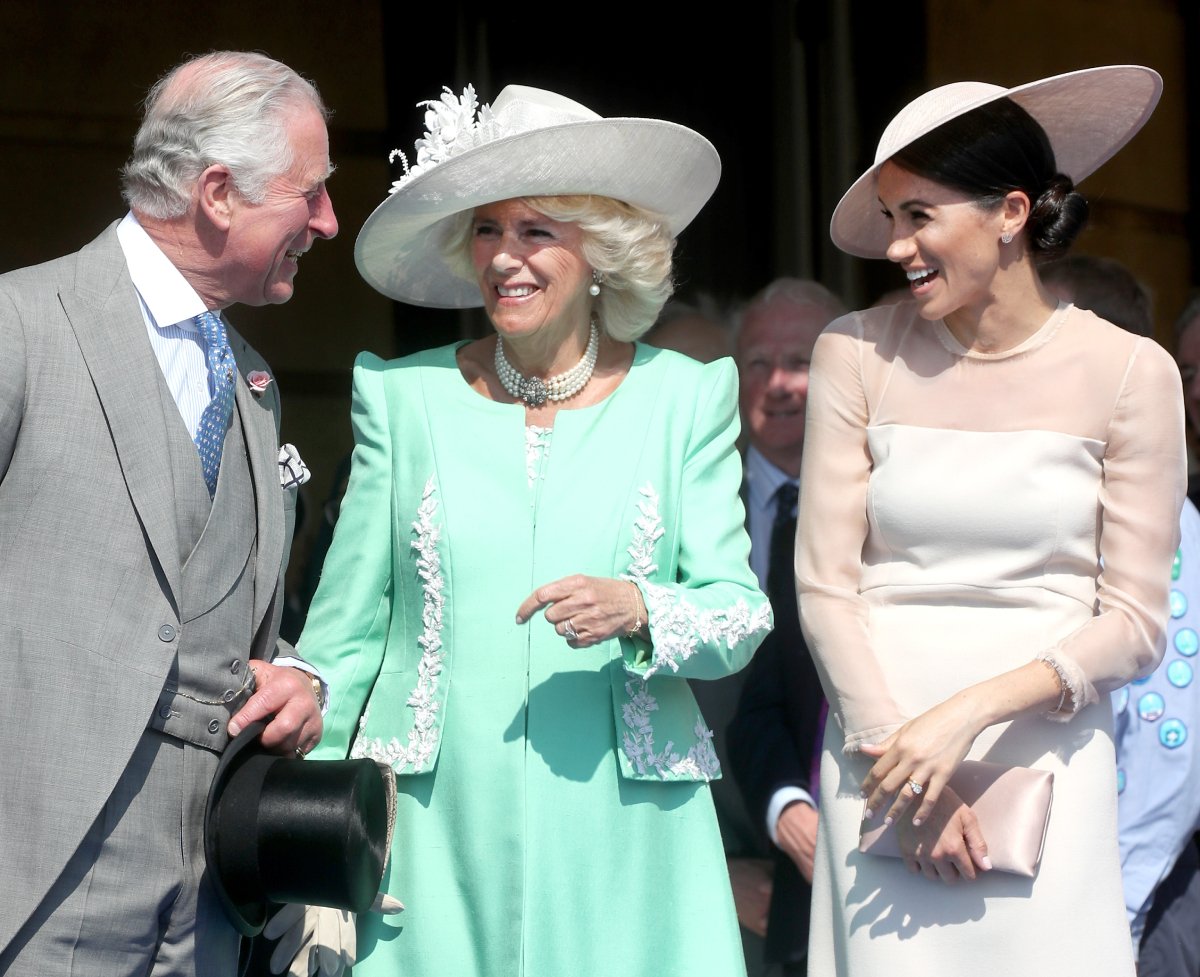 Prince Charles and Meghan Markle develop a quick bond
Inside sources reported early on that Charles and Meghan developed a close bond after meeting. The Prince of Wales even gave Meghan her own nickname, Tungsten, which represented her "tough and unbending" personality.
According to Daily Mail, sources say that Charles thought Meghan was the kind of woman Harry needed in his life, mostly because the Duke of Sussex can be a "softy" at times. The nickname he gave Meghan stuck and showed how close they had become.
"Prince Charles admires Meghan for her strength and the backbone she gives Harry, who needs a tungsten-type figure in his life as he can be a bit of a softy. It's become a term of endearment," the source shared.
As royal watchers will recall, Charles also walked Meghan down the aisle when he exchanged vows with Harry in 2018. Meghan's father, Thomas Markle, was unable to attend due to health reasons. Thomas backed out at the last minute and Charles stepped in to fulfill his role in the ceremony.
Walking Meghan down the aisle helped her avoid embarrassment related to her family, but it also showed that Charles had developed a close bond with the Duchess of Sussex.  
While Charles clearly has a soft spot for Meghan, author Nigel Cawthorne argues that he "saw problems ahead" as soon as Meghan and Harry got married. Unfortunately, Charles was proved right when Meghan and Harry announced their departure from the royal family in January.
Did Prince Charles foresee 'considerable problems' when it came to Meghan Markle?
In his book, Prince Andrew, Epstein and the Palace, Cawthorne wrote about how Charles foresaw issues with Meghan and the rest of the royal family. Charles reportedly thought Meghan's strong-willed personality would clash with other royals, noting that there is "only room for one Queen."
Cawthorne also says that Charles grew worried about Meghan and Harry's popularity and thought they were beginning to outshine other royals. Although Cawthorne wrote that Charles "likes strong women," Meghan did not fit into his plan for a slimmed down monarchy.
"I think he foresaw considerable problems ahead for The Firm," Cawthorne added.
Charles has reportedly wanted to slim down the monarchy for years. Per Cawthorne, Charles felt like the monarchy is better with fewer people in the limelight, especially after all the drama the royal family has faced.
In addition to Harry and Meghan, Prince Andrew was forced to leave the royal family following his scandal with Jeffrey Epstein. Charles hasn't taken the throne yet, but his plan for a slimmer monarchy is already in place.
Meghan and Harry's exit from the royal family became official at the end of March. The two are now living in Los Angeles with their son, Archie Harrison. Although Meghan and Harry are now out of the royal spotlight, their exit created a lot of drama for the royal family.
A look at Meghan Markle's private struggles
Cawthorne went on to reveal that Harry and Meghan had been thinking about leaving the royal family for a few months. Their exit also came amid rumors that Prince William and Harry had experienced a major falling out.
The royal feud rumors started in 2018 when the Duke of Cambridge reportedly told Harry that he should take things slow with Meghan. Harry apparently didn't like the advice and inside sources say that he went absolutely "ballistic" on his brother.
The feud was seemingly confirmed when Harry did an interview for a documentary on ITV. Harry admitted that his relationship with his brother had changed and that they do not speak nearly as much as they used to.
"We don't see each other as much as we used to because we're so busy, but you know, I love him dearly. The majority of this stuff [in the press] is created out of nothing, but you know, as brothers, you know, you have good days, you have bad days," Harry shared.
Harry and Meghan have not commented on the rumors surrounding their exit. The two have been keeping a low profile in LA during the coronavirus pandemic and are looking for a fresh start after their departure.