Prince Charles Gave Shoutouts to Prince William and Prince Harry For Their Efforts in Fighting Climate Change
Prince Charles has been speaking out about environmental issues, and he recently penned an article urging for more actions to combat climate change. The Prince of Wales also commended his sons, Prince William and Prince Harry, for their work in this field.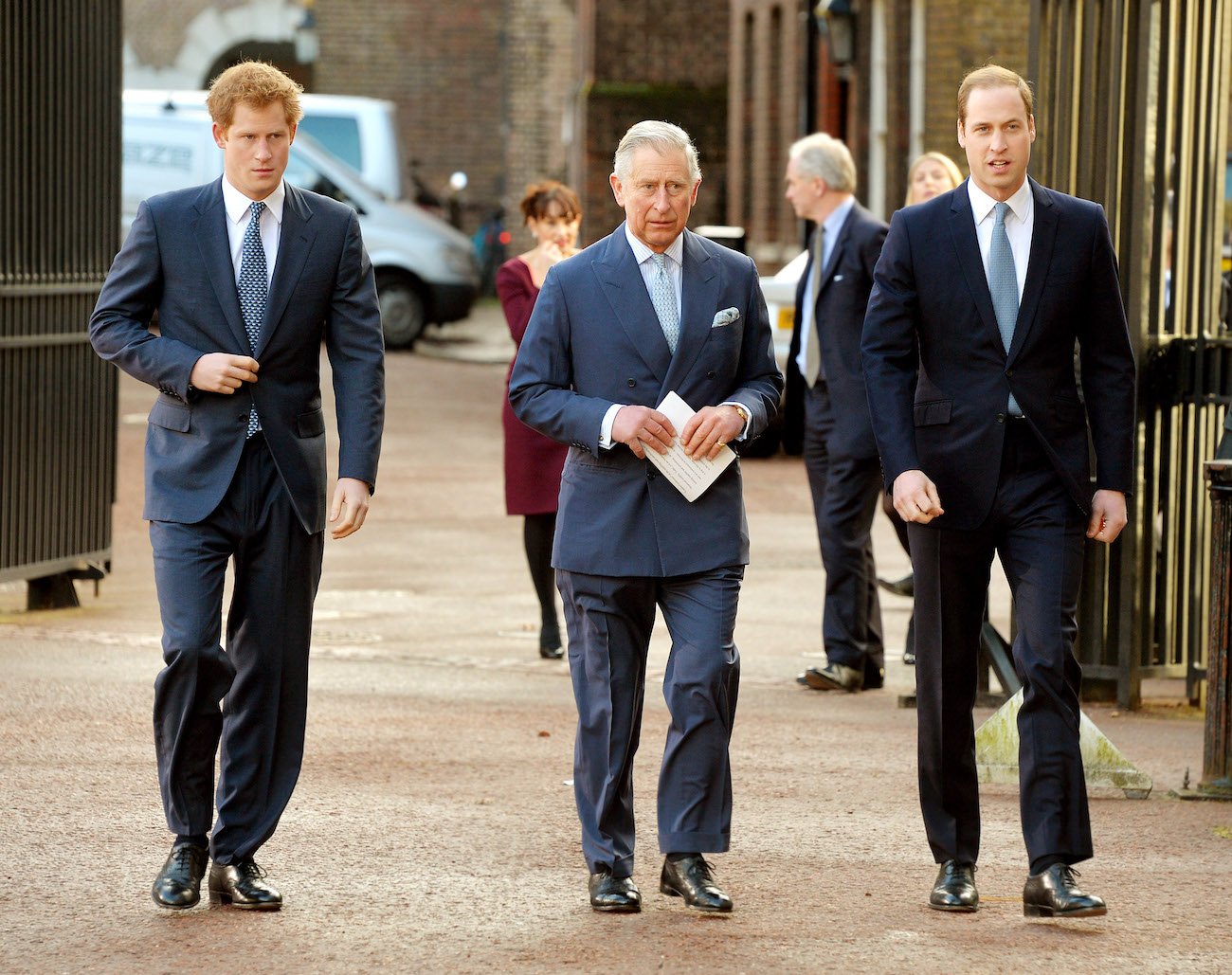 Prince Charles has been advocating for the environment since the 1970s
Charles' late father, Prince Philip, was passionate about various environmental causes. Philip even helped found the World Wildlife Fund in the 1960s, which has gone on to become the world's largest conservation organization.
In the 1970s, Charles also began speaking out about climate change. Although he occasionally gets criticized for allegedly being political, Charles continues to promote causes such as sustainability and conservation.
He even told Vanity Fair in 2010, "I am absolutely determined to be the defender of nature. Full stop. That's what the rest of my life is going to be concerned with."
In a speech at the World Economic Forum, Charles also declared, "We are in the midst of a crisis that is now, I hope, well understood. Global warming, climate change, the devastating loss of biodiversity are the greatest threats that humanity has ever faced and one largely of our own creation."
Prince Charles recently acknowledged his sons' efforts in fighting climate change
Like his father before him, Charles has passed his love for the environment to his sons. In recent years, William and Harry have been making their marks on the world, and the two of them are also trying to continue the fight against climate change.
"Sixty years ago, my late father identified the damage humankind was inflicting on the planet and helped to found the World Wildlife Fund," Charles wrote in a recent article for Newsweek. "A decade later, when I first spoke publicly about the environment, many wondered if my sense of urgency was misplaced. That view has shifted in the intervening decades, though all too slowly, and, even today, lacks the urgency needed."
Charles added, "As a father, I am proud that my sons have recognised this threat. Most recently, my elder son, William, launched the prestigious Earthshot Prize to incentivise change and help repair our planet over the next ten years by identifying and investing in the technologies that can make a difference. And my younger son, Harry, has passionately highlighted the impact of climate change, especially in relation to Africa, and committed his charity to being net zero."
Charles went on to urge people to adopt a "We" mentality and work together to tackle some of the difficult challenges humanity is facing.
How is Prince Charles and Prince Harry's relationship?
In early 2021, there were many reports that Charles and Harry had a falling out. Around that time, Harry publicly spoke to media outlets to share grievances about royal life and even criticized Charles' parenting skills
However, it seems the father-son duo is on better terms now. In December, sources, including royal expert Stewart Pierce, told Us Weekly that Charles and Harry have been communicating and trying to resolve their differences.