Prince Charles Has Proof He Spent a 'Substantial Sum' on Harry and Meghan After They Stepped Down — Despite Their Claims They Were 'Cut Off'
Prince Charles has brought the receipts after Prince Harry and Meghan, Duchess of Sussex, claimed they were "cut off." The Prince of Wales has released details of his royal accounts from 2020. They prove he spent a "substantial sum" on his son and daughter-in-law months after their royal exit.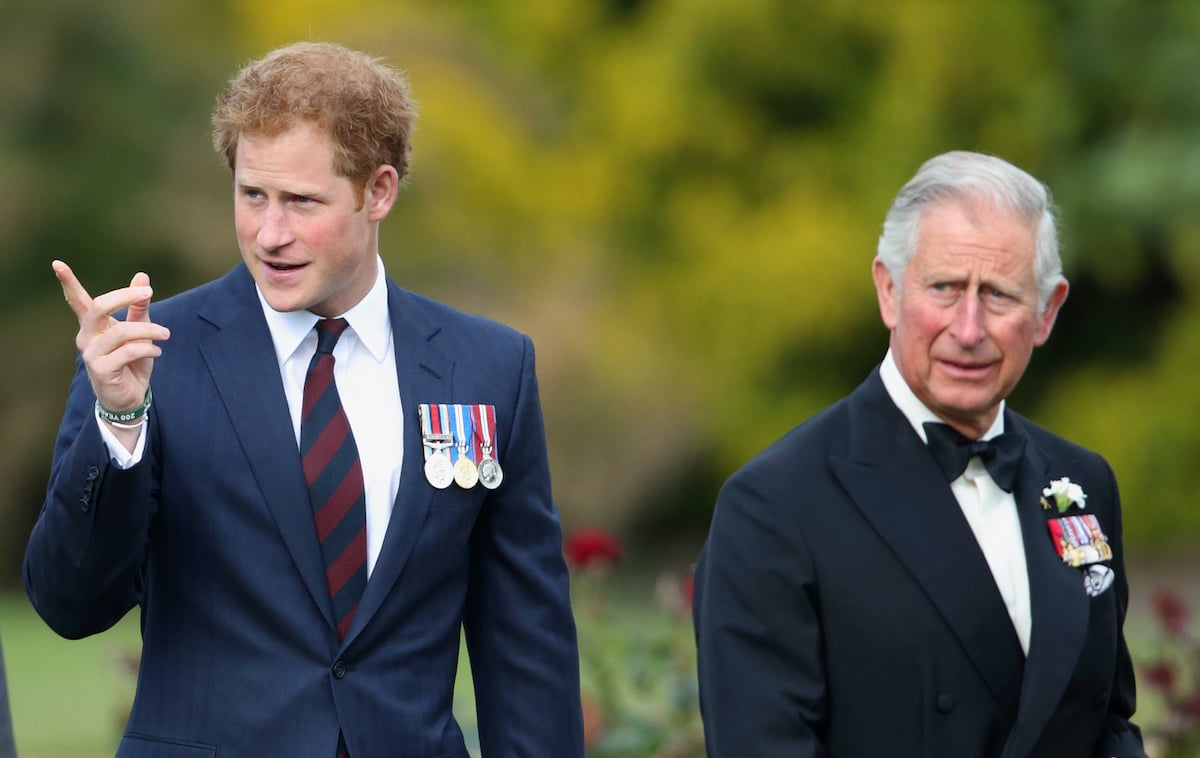 Prince Charles' youngest son surprised the royal family with a public announcement
In January 2020, Harry and Meghan released a statement that told the world they were planning to step down as working senior royals. Dubbed "Megxit" by the media, the Duke and Duchess of Sussex explained their intent to pursue their own business ventures and become financially independent.
While Queen Elizabeth was aware of Harry and Meghan's desire to change their role in The Firm, the royal family was not expecting the Sussexes to make their announcement when they did. No deal had been worked out, leaving things like finances, security, and housing in question.
Prince Harry and Meghan Markle claimed they were cut off in the first quarter of 2020
While Meghan and Archie Harrison ran away to Canada, Harry stayed behind for the Sandringham Summit with the queen, Prince Charles, and Prince William. The royals reportedly put together a one-year plan for Harry and Meghan's exit, with their official departure date being March 31, 2020.
Harry told Oprah Winfrey during a sit-down interview earlier this year that the royal family "literally cut me off financially" in the first quarter of 2020. The Duke of Sussex also claimed that he and his wife had to live off the money that Princess Diana had left Harry when she died.
But according to royal accounts, Prince Charles was spending millions on Harry and Meghan all the way through the summer.
Prince Charles shows proof he spent a 'substantial sum' on Harry and Meghan
The Daily Mail is reporting that Prince Charles has released the royal accounts to the public. And, they prove that the future king spent £4.4million from a Clarence House pot to support both of his sons.
Harry and Meghan were listed as recipients of money from Charles' Duchy of Cornwall income after they officially quit the monarchy in March 2020. In a statement from Clarence House, a spokesperson for Prince Charles explained that he had set aside a "substantial sum" for Harry and Meghan's transition away from the family.
The Duke and Duchess of Sussex are now financially independent
The Clarence House spokesperson said, "As we'll all remember, in January 2020 when the duke and duchess announced that they were going to move away from the working Royal Family, the duke said that they would work towards becoming financially independent.
The Prince of Wales allocated a substantial sum to support them with this transition. That funding ceased in the summer of last year. The couple are now financially independent."
Prince Charles won't be in London when Prince Harry arrives
Harry claimed during his Oprah interview that Prince Charles stopped taking his calls. He noted that he would always love his father. But, he admitted "there's a lot of hurt that's happened." Still, Harry says it's a priority for him to try and heal that relationship.
But it appears that there's still a lot of tension between father and son. Harry will be returning to London soon for a statue unveiling at Kensington Palace. The statue will honor Princess Diana on what would have been her 60th birthday, July 1.
RELATED: Prince Charles 'Foresaw Considerable Problems' When It Came to Meghan Markle Joining The Firm
However, Charles will not be in London while Harry is in town. According to Marie Claire, the Prince of Wales will "leave the boys to it," in reference to the statue unveiling.
"Charles has made it quite clear he will not be around beyond that because he is going to Scotland. There is no planned meeting between the three of them," the source shared.