Prince Charles Gives Subtle Hint That He and Prince Harry are on Better Terms
When Prince Harry moved to North America with his wife, Meghan Markle, back in January, there were ongoing rumors that it had caused serious tension between him and his family. For a while, nobody knew the status of the royals' relationship with the Sussexes. But Prince Charles finally gave a subtle hint that he and Harry still have a strong father-son relationship.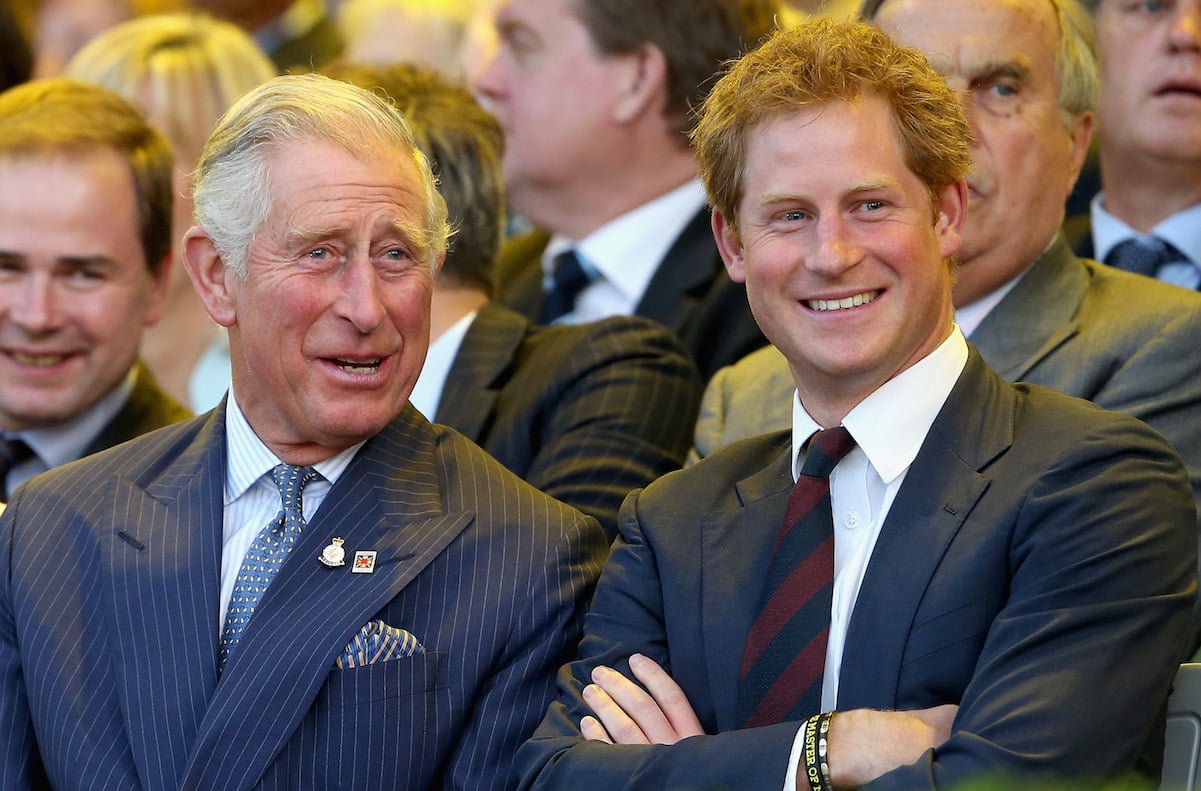 Prince Harry and Meghan Markle left the royal family back in March
When Harry and Meghan returned home from a six-week holiday in Canada back in January, it wasn't back to business as usual. Instead, the two made the surprising announcement that they would be stepping down from the royal family in an effort to live a more private, peaceful life. Meghan had been dealing with plenty of negativity from the press, and the couple's wish to give their son a more private life wouldn't come true in the spotlight of the royal family. Ultimately, leaving seemed to be their only option.
RELATED: Prince Charles Had a Secret Role at Both Prince Harry and Prince William's Royal Weddings
The move reportedly caused tension among the royals
When Harry and Meghan started dating, there were rumors of tension between the two and the other royals. Specifically, the couple's relationship with Prince William and Kate Middleton became a hot topic, with many tabloids suggesting Meghan and Kate did not get along.
When Harry and Meghan announced their departure, there were also rumors that the other royals didn't learn about their decision until it was publicized, only furthering stories of a divide. In March, the couple returned to the United Kingdom for their final appearances as working royals, and press photographs suggested they hardly spoke to any other family members during the outings.
Prince Charles just hinted he and Harry are on good terms
The relationship between Harry and his father, Prince Charles, remained less understood, since Charles' feelings on the departure weren't as highly profiled as the queen's or the Cambridges'. Still, Charles recently hinted that things between him and his son might be perfectly fine. On Father's Day, Charles posted a photo alongside William and Harry, sending some love to his son across the pond.
Though it would have been a major dig for Charles to post a photo of only William (and something he likely wouldn't do, feud or not), he could have chosen to only post a photo with his own father. Fans noticed the picture too, and left encouraging comments. "Love to see you with both your boys," one person wrote. "Look at that second pic of the boys. Wow!!!" someone else commented.
Royal aides are reportedly concerned about an upcoming book
"Finding Freedom," a new book discussing Harry and Meghan's time in the royal family up until their departure, is set to be released this summer. And according to reports, despite whether or not tensions are high between Harry and the family, there is concern from royal aides that the book will shed the family in a negative light.
Reports suggest William will be depicted negatively in the book, which could affect the family's reputation. It has been rumored that Harry and Meghan cooperated with the book, though it's unclear if it's true. The book is available August 11.