Prince Charles Is 'Disappointed' Camilla Parker Bowles Will Never Be Queen Claims Royal Expert
Prince Charles is not happy with the idea that Camilla Parker Bowles will never be Queen. When Charles takes the throne after Queen Elizabeth, Camilla, Duchess of Cornwall, is expected to take a different title than many of her predecessors. Although the public will likely approve of the decision, a royal expert claims that Prince Charles wants her to be Queen — despite what everyone else thinks.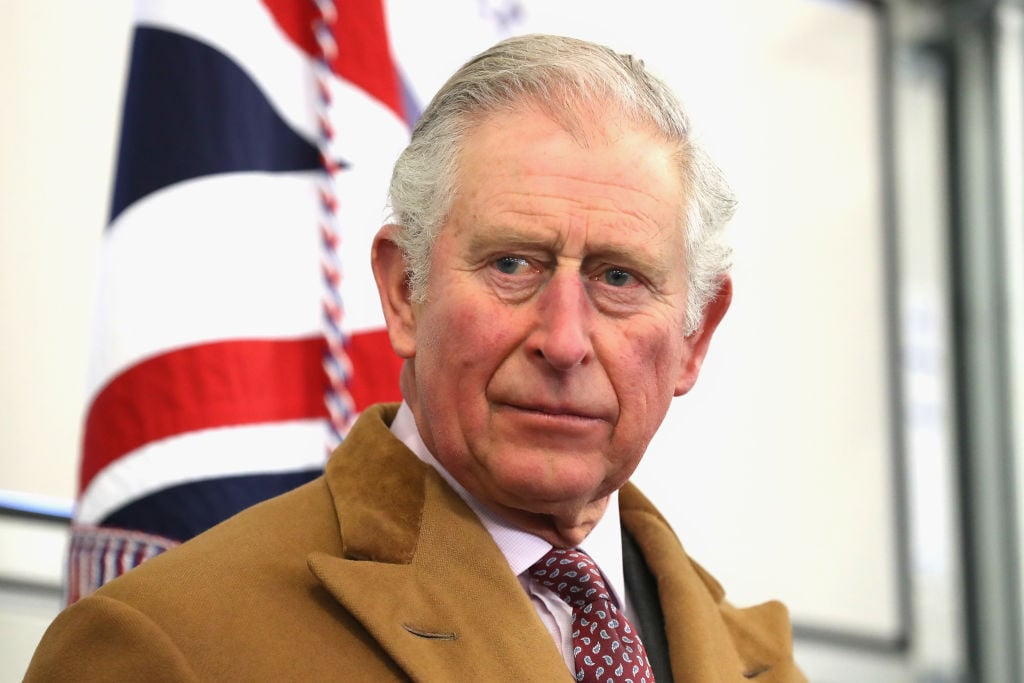 Why won't Camilla Parker Bowles be Queen when Prince Charles becomes King?
When a British monarch ascends to the throne, their spouse is usually given the title of Queen or Prince Consort. Prince Philip, for example, is the Prince Consort to Queen Elizabeth, while Kate Middleton is fully expected to become Queen Consort when Prince William is on the throne.
But when it comes to Camilla, those rules were slightly adjusted. Camilla and Prince Charles have a complicated history that took center stage when he was married to Princess Diana.
Charles' affair with Camilla was one of the reasons his marriage to Diana, Princess of Wales, failed. When Charles and Camilla got married in 2005, it was believed that public opinion would be against her holding certain royal titles.
This is one reason why Camilla did not receive Diana's old title as the Princess of Wales and instead goes by the Duchess of Cornwall. This same reasoning holds true for when Prince Charles takes the crown, and it was announced that Camilla would not be named Queen Consort when she and Charles tied the knot.
How does Prince Charles feel about his wife's title?
Times have changed, of course, since Charles and Camilla wed. Over the past decade or so, the couple has repaired their public image to a great extent. While they are looked at more favorably, public opinion has not really shifted about Camilla's titles.
According to Express, Clarence House recently announced that nothing has changed when it comes to the title Camilla will receive once Charles is the King of the United Kingdom. While Charles and Camilla have not said anything about the matter, royal expert Richard Fitzwilliams believes Prince Charles is very disappointed by the decision.
"Charles may well be disappointed. He did after all indicate to NBC in 2010 that she might take the title of Queen Consort," Fitzwilliams shared. "At the moment the main objective is to stabilize the monarchy and reconnect with the public whilst having a positive press."
Despite the official stance, there has been plenty of speculation that Prince Charles was going to name Camilla his Queen Consort once he got the crown. But with the public opinion against the idea, it sounds like the two will be avoiding the title at all costs.
Inside Camilla Parker Bowles' rise in the royal family
Prince Charles and Camilla originally started dating in the 1970s. Their romance faded out and both of them went on to marry different people. But their feelings for each other never went away.
After both of their first marriages ended in divorce, Charles and Camilla kept seeing each other in secret. After a considerable time had passed, they decided to get married in 2005.
Their wedding was very low-key by his family's standards and was held inside Windsor Guildhall. Since marrying Prince Charles, Camilla has worked hard to turn her public image around and gain the trust of Queen Elizabeth.
In 2016, Her Majesty appointed Camilla to the Privy Council, cementing her as a senior member of the royal family. Now that Prince Harry and Meghan Markle have called it quits, Camilla's role will expand even further.
What will Camilla Parker Bowles' title be when Prince Charles takes the throne?
With Charles set to become King in the near future, there has been plenty of speculation regarding Camilla's title. If the announcement by Clarence House remains true, then Camilla will become Princess Consort once Prince Charles is on the throne.
"The intention is for the duchess to be known as princess consort when the prince accedes to the throne," a spokesperson for the royals stated.
There is a good chance that the royals follow through with this plan, especially given all the drama they have faced over the last year. Apart from Megxit, Prince Andrew has been dealing with a sex scandal involving Jeffrey Epstein, which forced him to step down from his royal duties a few months ago.
The royals will likely do everything in their power to avoid another scandal. And calling Camilla Queen Consort would likely spark backlash across the country.
There is no telling when Prince Charles will inherit the crown. Queen Elizabeth turns 94 years old this year, so the chances are high that he takes the throne soon.