Prince Charles Is So Obsessed With Chickens, Fans Call His Home 'Cluckingham Palace'
Prince Charles's grandchildren Prince George, Princess Charlotte, and Prince Louis are all following in his footsteps with their love of animals. The funny thing is that it isn't corgis or even horses making them squeal in delight, which would be totally expected from members of the British royal family. Instead, the Prince of Wales has passed down his affinity for chickens.
It's not too surprising considering Charles's love for farming and the outdoors. The future king's chicken obsession runs so deep that royal followers even came up with a hilarious nickname for his house.
Prince Charles is a bona fide chicken expert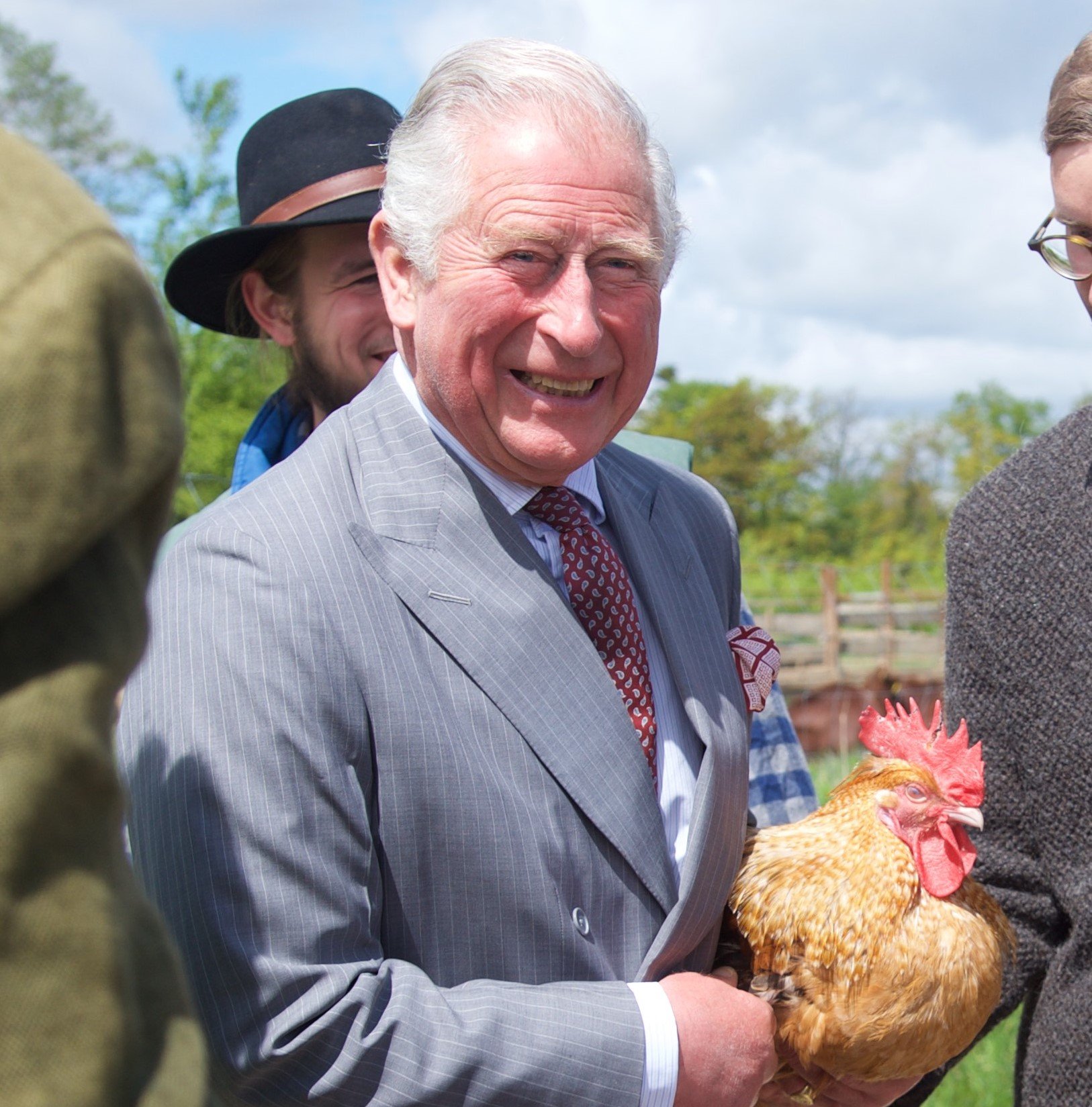 RELATED: Prince Charles Has Strict Rules When He Bathes That His Staffers Must Follow
His mom and sister are known for loving horses, but Prince Charles gravitates toward a very different sort of animal. According to The Sun, the Prince of Wales is enamored by domesticated fowl.
"Charles is the all-time chicken lover, and has an encyclopedic knowledge of most breeds and knows how to rear them," a source told the paper. He and his wife Camilla, Duchess of Cornwall spend time with their roost and even talk to them.
And there's more. Thanks to their unfettered love for chickens, their home has a catchy nickname. "'Cluckingham Palace' is what his house is sometimes called," the source continued.
Even Camilla is a big fan of the chickens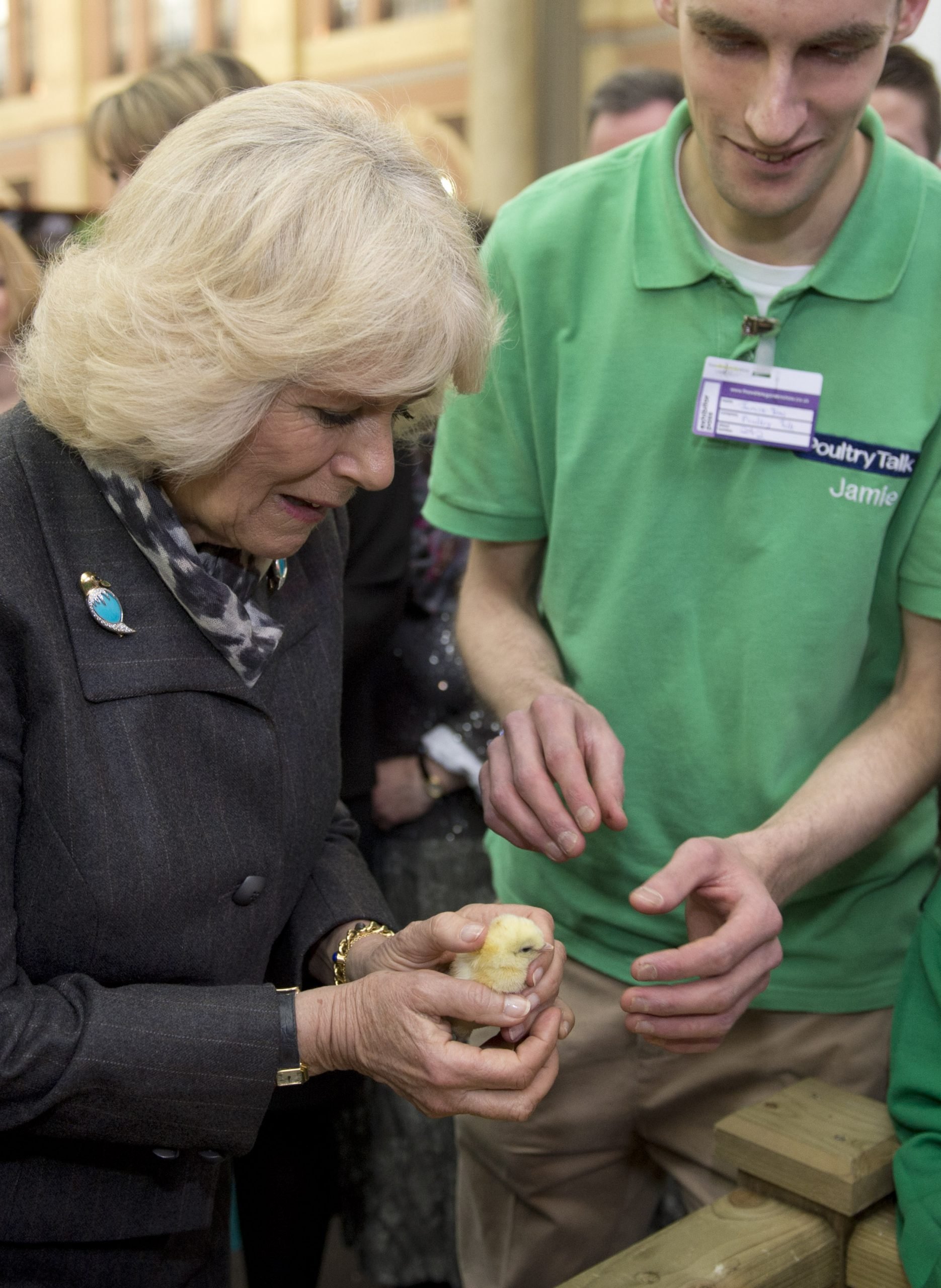 As if there wasn't enough proof that Prince Charles adores chickens, he even wrote a forward in the book The Illustrated Guide to Chickens: How to Choose Them, How to Keep Them by Celia Lewis. And his wife Camilla has learned to get along with her husband's other favorite companions.
The source said, "Even Camilla appreciates hearing and watching Charles's chickens walking in their fields and orchards down in Highgrove. They seem very content and are chatted to by the royal couple."
The Cambridge children have adopted Prince Charles's chicken expertise
Since heading to their country home to wait out the coronavirus (COVID-19) pandemic, Prince William and Catherine, Duchess of Cambridge have been spending a lot more time outdoors with the kids.
"The great interest outside Anmer Hall are the hens, reared from chicks," a source explained. "Kate and the children are out daily in the hen house, collecting fresh eggs in their baskets, and the eggs are then used in the kitchen almost immediately."
They continued: "Kate and the children have a well laid out chicken coop, and a safe fox-proof chicken house, filled with healthy food and feeding treats. Organic self-sufficiency is the name of the game with the Cambridges."
George, Charlotte, and Louis also spend time in the outdoor garden
The Sun reported that the family has been doing some gardening on the sprawling property as well as tending chickens. The kids have their own gardening tools so they can get involved in the process.
"Each Cambridge child has been gifted small gardening tools, including trowels, rakes, shovels, small spades and mini wheelbarrows, brightly colored watering cans, mini gardening gloves to avoid cuts and stings or totally filthy hands and nails," a source previously told the Sun.
There's no doubt that Prince Charles is proud of his grandkids with their gardening skills and chicken rearing.