Prince Charles Is Video-Chatting With Prince George to Stay in Touch, But What About Archie Harrison?
Prince Charles understands the importance of family during a crisis. Amid the coronavirus pandemic, the Prince of Wales has been keeping in touch with Prince William and Kate Middleton's children, Prince George, Princess Charlotte, and Prince Louis, via video chats. The calls have kept the family close, but it has also raised questions about Charles' interactions with his other grandchild, Archie Harrison.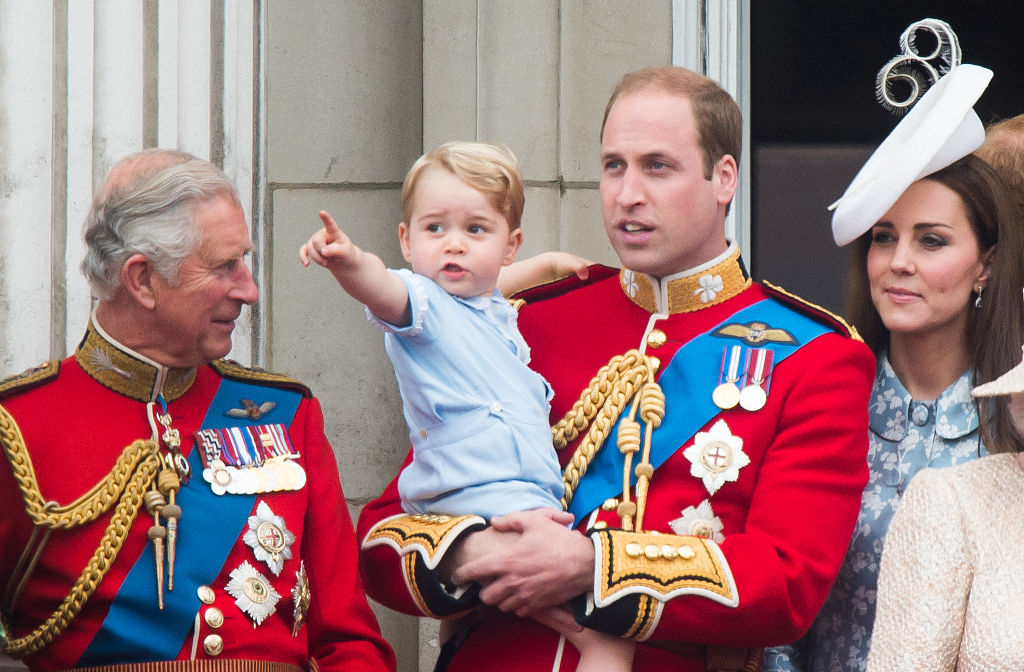 Kate Middleton and Prince William open up about keeping in touch with family
Members of the royal family are currently living in isolation due to the coronavirus pandemic. Queen Elizabeth and Prince Philip are staying at Windsor Castle, Prince Charles and Camilla Parker Bowles are at Balmoral, and William and Kate, Duchess of Cambridge, are at their country estate, Anmer Hall.
In light of the distance, the royals have been communicating via video calls, a technology that has helped Charles stay close with his grandchildren.
According to Town and Country, William and Kate recently opened up about the importance of keeping in touch with family. The Duke and Duchess revealed that using technology has been a learning curve for the older generation of royals.
"As you can imagine, the younger generation are a little bit more tech-savvy. But only just," William shared. "I think we're getting there now, the family are getting a little bit more used to being able to contact each other and pressing the right buttons and not dropping the computer halfway through."
William added that his youngest son, Louis, has had some issues using technology as well. William revealed that Louis "always wants to press the red button," which makes for a short video call.
Prince Charles shows off a photo of Archie
William and Kate did not say anything about Charles's interactions with other royals. Although it is clear that Charles has been talking to George, Charlotte, and Louis, we do not know if the same holds true for Prince Harry and Meghan Markle's son.
Harry and Meghan, Duchess of Sussex, are currently living in Los Angeles with Archie, who is about to turn one year old. The couple moved to the United States right before their exit from the royal family became official at the end of March.
While we do not know if Prince Charles has been video chatting with Archie, fans believe he displayed a photo of his grandson in a recent video.
Charles shared the clip as an update following his battle with the coronavirus. The background of the video featured several photos of the royals, including what fans thought was a baby pic of Archie.
We cannot confirm that the photo is Archie. The baby in the picture is wearing a white hat and could just as easily be George, who has been photographed in a similar outfit. Even still, fans loved the idea of Charles displaying a photo of Archie, especially in light of Harry and Meghan's exit.
Inside Prince Charles' bond with Prince George
With Archie living thousands of miles away, Charles may not see him as much as he does his other grandchild. But we do know that Charles talked to Harry after he was diagnosed with the coronavirus, so the lines of communication are open.
While we wait to hear about Charles and Archie, the Prince of Wales has developed a very strong bond with George. According to Express, Prince Charles has worked hard to be a good grandfather over the years, especially after he grew up not really knowing his own grandfather, George VI, who passed away when he was a toddler.
"Charles will doubtless be a doting and indulgent grandfather," royal expert Penny Junor shared before George was born. "He once revealed to a member of the public that becoming a grandfather is incredibly important to him."
We have no doubt that Prince Charles is close to all of his grandchildren, but he has seemingly developed a closer bond with George. Royal experts believe that Charles and George have gotten closer because the future King of the United Kingdom is leaning more on William now that Harry is out of the monarchy.
George is currently third in line to the throne after Charles and his father. Once Charles takes the throne, William will take over his old duties, particularly the management of the Duchy of Cornwall.
Prince Harry and Meghan Markle have not commented on the reports surrounding Prince Charles and Archie Harrison.