Prince Charles Just Made 1 Major Change Proving He Is Preparing To Take the Throne
Prince Charles has been the heir to the throne almost his entire life, but at the age of 71, he is still waiting to be crowned king. His 94-year-old mother, Queen Elizabeth, appears to still be going strong. However, the Prince of Wales is continuing to take on more royal responsibilities. And, he recently made a move that proves he is preparing to take the throne.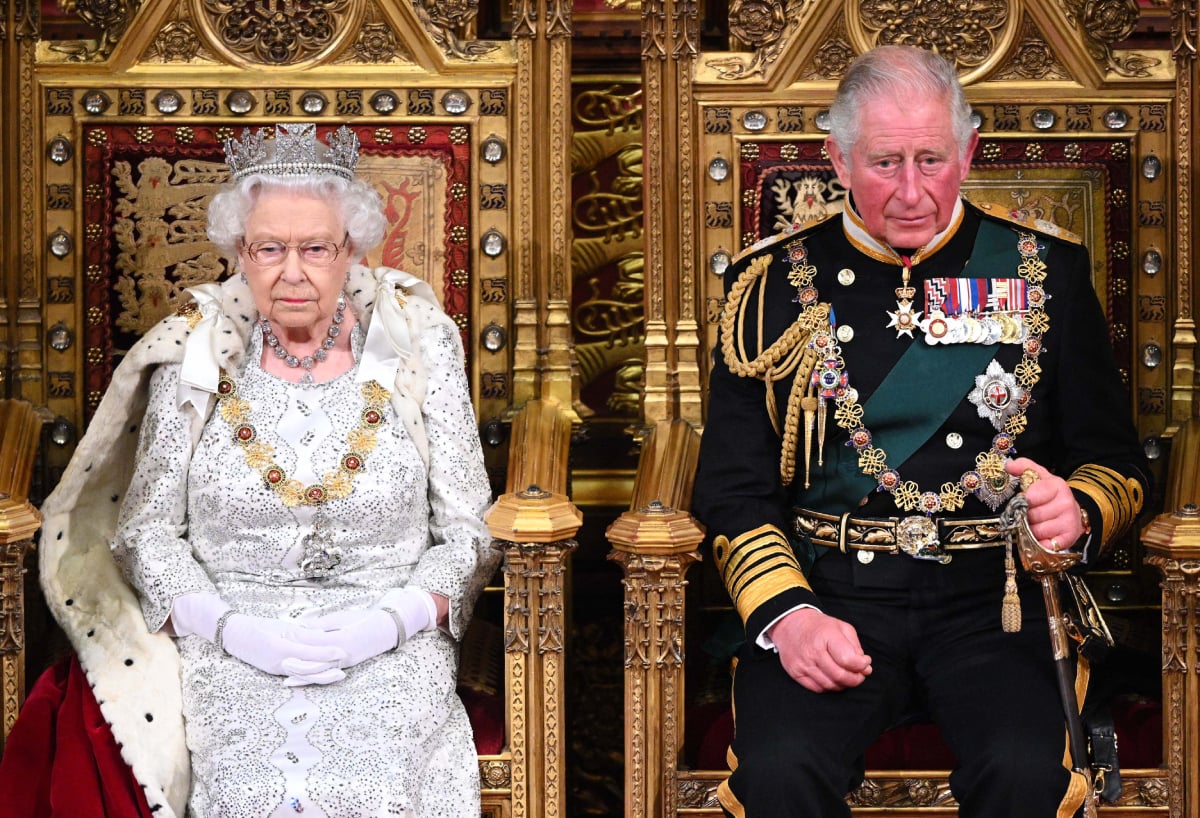 There is still uncertainty about when Prince Charles will become king
Due to the monarch's age, rumors have swirled in recent years that she is considering abdicating the throne and giving it to her son.
Queen Elizabeth unexpectedly became Queen in 1952 when her father, King George VI, suddenly passed away. She was just 25 years old at the time, and she is now the longest-reigning monarch in British royal history.
RELATED: Queen Elizabeth Is Passing On One Very Unexpected Title to Prince Charles as He Prepares To Take the Throne
Despite the rumors, the Queen has made no indication that she plans to step down. As Reader's Digest points out, longevity runs in her family. Even though her father died young, her mother lived to the age of 101.
There have also been reports in the British press that as the Queen becomes older, she would give Charles the title of regent. This would give Charles the responsibilities of the monarchy while she is still alive. Royal historian and author Carolyn Harris claims it is "unlikely" that the Queen will officially retire.
Which name will the Prince of Wales choose when he takes the throne?
At the moment Queen Elizabeth passes, Prince Charles will become king. Then, an Accession Council will convene at St. James' Palace in London to recognize the transition and proclaim him the monarch.
Prince Charles will eventually have a coronation, but there is no guarantee that he will be King Charles. Most British monarchs actually change their name when they take the throne. Queen Elizabeth kept her name, but she is a rare exception.
RELATED: Prince Charles 'Foresaw Considerable Problems' When It Came to Meghan Markle Joining The Firm
The Prince of Wales' full name is Charles Philip Arthur George. He could choose to be King Philip, King Arthur, or King George.
He might choose to drop the name Charles because the first two King Charles of England are connected to the English Civil War in the 17th century. This was the only time in British history that the monarchy was ousted, and Charles I was beheaded.
However, Harris notes that he has been publicly known as Prince Charles his entire life. It is possible "he will retain Charles as his regnal name as King."
Prince Charles makes a major change
According to Hello! Magazine, Clarence House has confirmed that the Prince of Wales will not renew his lease on his organic Home Farm. The 1,000-acre plot sits near his country home, Highgrove, in Gloucestershire. Charles has used the farm for 35 years. And, in 1985 he converted the property into a totally organic farming system.
"The Prince of Wales will not be renewing his lease on Home Farm but will continue to farm organically at Sandringham," announced a Clarence House spokesperson.
RELATED: Prince Charles Doesn't Just Own His Vacation Home Dolphin House, He Owns the Whole Island
His lease is up for renewal in the spring of 2021, but Prince Charles cannot commit to the 20-year lease. Of course, this is because he expects to become King during that time. Last year, he became the manager of the Sandringham estate on behalf of the Queen, a role he took over from Prince Philip.
The Norfolk residence recently converted to organic farming. Prince Charles reportedly has the goal of turning it into the UK's leading organic sheep farm.