Prince Charles Refuses to Eat Lunch for 2 Reasons
There are two main reasons Prince Charles refuses to eat lunch.
Prince Charles is not a normal royal. Though he's always lived within the bubble of the British royal family, some of his eccentric habits and ideas have made him stick out like a sore thumb around his family.
Now in his wiser years, the Prince of Wales is focused on preparing for his role as the future king, being a doting grandfather, and speaking out against climate change. However, some of the prince's whimsical habits are here to stay.
The royals tend to be very healthy people who live notoriously long lives. One wellness habit that the prince stands behind is his healthy diet and his refusal to eat lunch.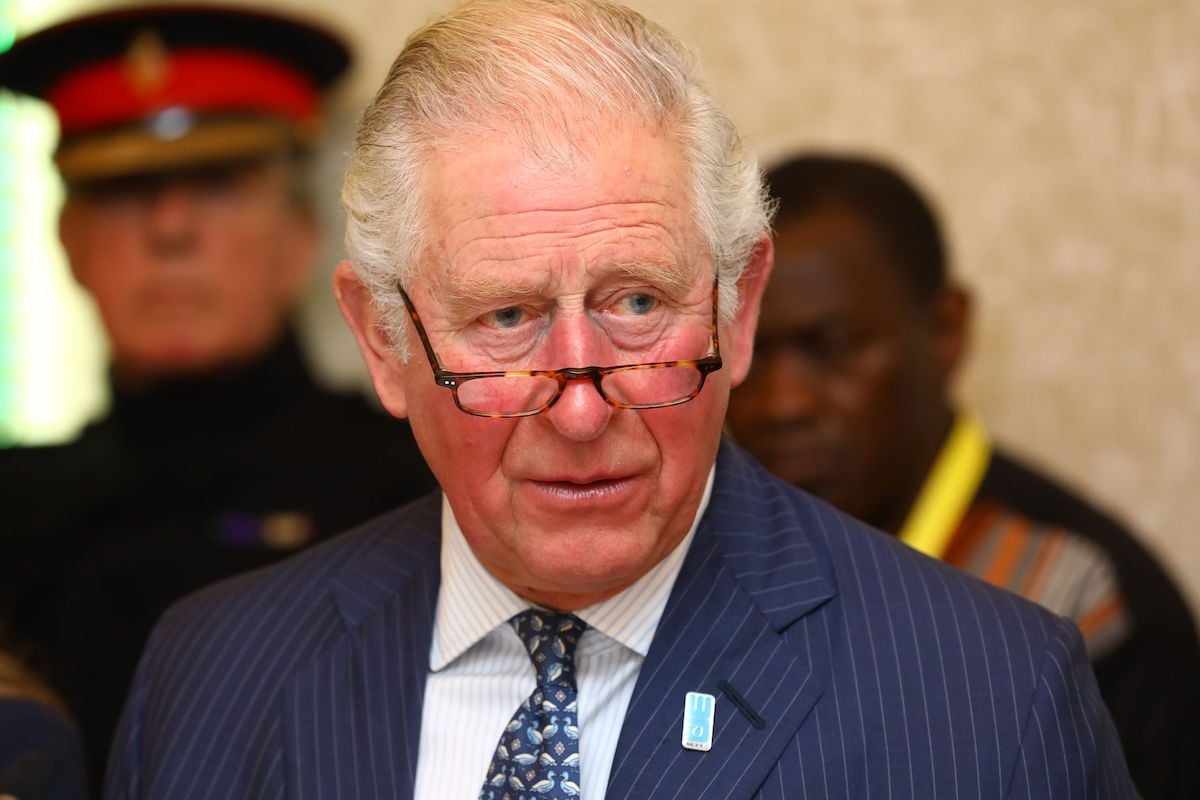 Prince Charles has the exact same thing for breakfast every single day
Prince Charles might have an aversion to lunch, but he adores breakfast. Still, if you're looking for a large pastry-filled spread or any sort of variety, you won't find it with the future crowned king. In fact, he eats the exact same thing for breakfast every single day.
According to Sally Bedell Smith's book Prince Charles: The Passions and Paradoxes of an Improbable Life via USA Today, the prince's light breakfast sustains him until dinner time.
"He has a handful of his specially mixed wheat germ and cereal grains, with honey and preserves on a silver tray, a few pieces of fruit, and tea. He never eats lunch," Smith explained.
Along with his wheat germ and grains, the prince also has one single soft boiled egg. "His eggs had to be boiled for exactly four minutes. It was never anything other than a four-minute egg. I always kept three pans boiling — just to be safe," the prince's former private chef, Mervyn Wycherley explained to The Guardian.
Prince Charles' staff is affected because of his refusal to eat lunch
With such a hectic schedule, Prince Charles is used to powering through the day with his light breakfast and a big meal at dinner time. However, because he does not stop for a lunch, his staff is also affected.
"When we do day visits or foreign tours, he can go the whole day without stopping for a break, which means we all have to miss our lunch as well," a royal staffer told Daily Mail. "He doesn't seem to notice all the rumbling stomachs around him. You just learn that you have to have a big breakfast on those days."
This is why Prince Charles refuses to eat lunch
There are two main reasons why Prince Charles isn't too keen about lunch. For one, he simply doesn't have time.
"Lunch is seen as a luxury that gets in the way of his work, so he eats a late breakfast and works through," royal correspondent Gordon Rayner explained in The Telegraph.
The other reason the prince is a no-lunch man is that he doesn't want to overeat. "The Prince of Wales has long been an advocate of healthy eating and he does encourage people to have a healthy diet," Clarence House said in a statement via Daily Mail
However, not everyone is on board with this skipping lunch ordeal. Prince Charles' wife, Camilla, Duchess of Cornwall, is definitely not into it. "The Duchess of Cornwall clearly disagrees, too, having become the proud patron of a charity dedicated to food and friendship that calls itself The Big Lunch," royal author Robert Hardman wrote in his 2018 book, Queen of the World.