Prince Charles Net Worth: How The Royal Earns His Money
Prince Charles Net Worth: How The Royal Earns His Money
As a member of one of the richest families in the world, it should come of no surprise that Prince Charles' net worth is in the millions. That said since he isn't the monarch yet (and therefore doesn't make money from taxes) many royal family fans want to know: How does Prince Charles earn his money? Find out more about Prince Charles' net worth and finances, including where his multi-millions come from, ahead.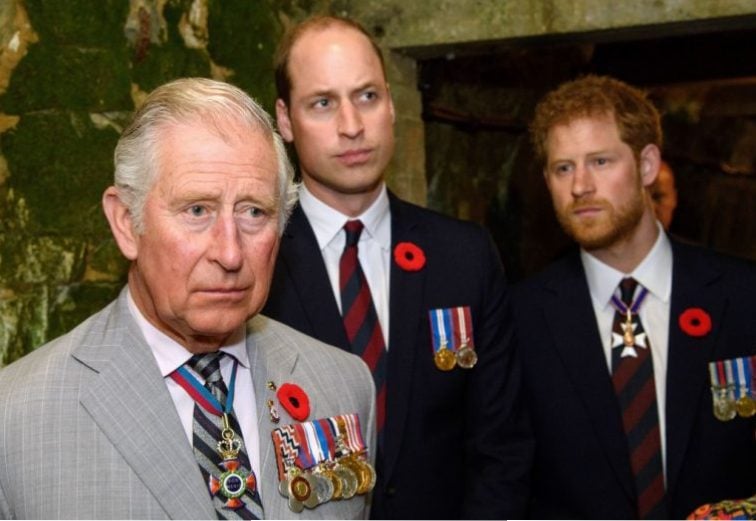 Prince Charles net worth
Compared to some other royal family members, Prince Charles' net worth is impressively high. The Prince of Wales is allegedly worth $400 million.
How does Prince Charles earn his money?
Unlike his mother, who gets her money from several sources, Prince Charles has mostly one main source of income. Find out how Prince Charles earns his money, ahead.
The Duchy of Cornwall
Prince Charle's main source of income comes from the Duchy of Cornwall. Established in 1337 by Edward II, the Duchy of Cornwall serves as a source of personal income for all Princes of Wales (and first-in-line heirs to the throne). The Duchy of Cornwall is made up of 131,000 acres of land in 23 countries with a portfolio of assets including rental and commercial properties. Prince Charles earns money based on the Duchy of Cornwall's annual revenue. However, he does not have access to its capital value.
According to reports, Prince Charles earned $28.6 million in the last year from the Duchy of Cornwall. The money earned from the Duchy of Cornwall not only helps fund his "public, charitable, and private activities," and also his children's. That includes Prince William and family and Prince Harry and Meghan Markle.
Sovereign Grant
Right now, Prince Charles does not earn any money from the Sovereign Grant (aka, an expense account set up by Parliament). However, the cost of most of his royal tours is covered through these funds. Because the Sovereign Grant exists to pay for staff salaries, palace upkeep, and travel expenses, the queen usually foots the bill on certain trips made by her royal family members.
Future assets and funds
Prince Charles might not have access to the Duchy of Cornwall once he ascends the throne, but he will gain some new assets and funds. Like Queen Elizabeth, Prince Charles will one day earn personal income from the Duchy of Lancaster.
On top of that, he will likely inherit money from his mother and father (the two have a portfolio of stock investments), as well as Balmoral Castle in Scotland and Sandringham Estate in England.
Does Prince Charles pay taxes?
As it turns out, Prince Charles is just like every other British citizen in that he must pay income tax. According to the Duchy of Cornwall's website, the Prince of Wales pays capital gains tax, "but not in respect of the Duchy of Cornwall because he does not receive the capital gains (as he is not entitled to the capital assets)."
Check out The Cheat Sheet on Facebook!