Prince Charles Once Reportedly Called Prince William 'Naive' During a Disagreement Over Conservation Issues
Princess Diana once said that Prince William takes after Prince Charles a lot. However, that does not mean the father-son duo never disagrees on anything. According to a royal expert, Charles and William once had a "frank exchange" because of a disagreement, and Charles even called his son "naive."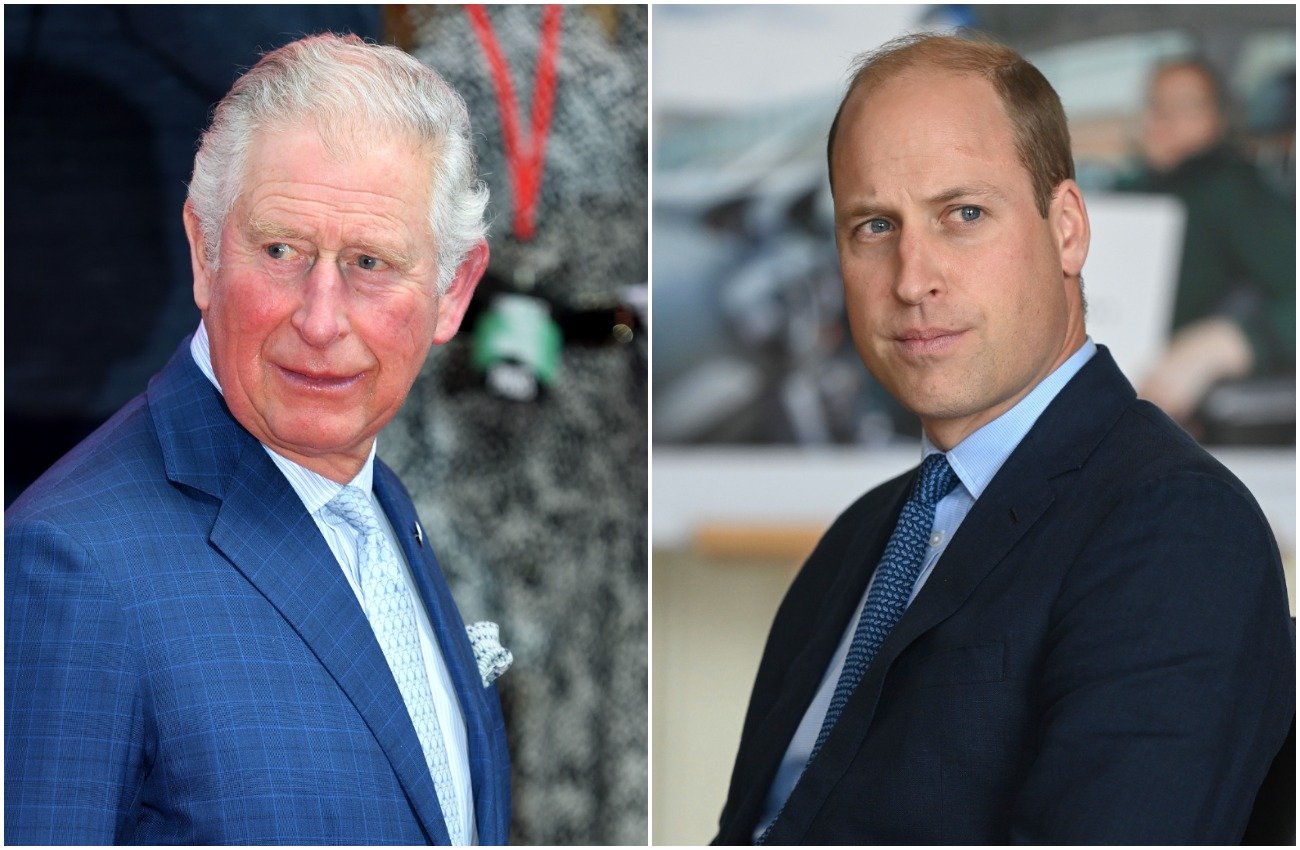 The royal family are passionate about conservation
Members of the royal family love nature, and they often spend time outdoors. They have also travel to African countries many times and care about environmental conservation on the continent.
For example, the late Prince Philip helped found the World Wide Fund for Nature (WWF) in 1961, which went on to become the world's largest conservation organization.
Charles and William have been following in his footsteps. Since the 1970s, Charles has been outspoken about the need for solutions to many environmental issues. Meanwhile, William recently helped found the Earthshot Prize, which awards people and organizations all over the world for their part in helping the planet, including those who lead conservation efforts.
In a recent speech at the Tusk Conservation Awards, William said, "It is imperative that the natural world is protected not only for its contribution to our economies, jobs and livelihoods, but for the health, well-being and future of humanity. We owe it to our children and future generations to act now."
Prince Charles once called Prince William 'naive'
Although Charles and William are both working hard to support conservation efforts, they sometimes disagree on how to go about it. Royal expert Robert Jobson reported in 2018 that the father and son got into a disagreement over ivory owned by Buckingham Palace.
"One such occasion took place after William told zoologist Dr Jane Goodall that he'd 'like to see all the ivory owned by Buckingham Palace destroyed," Jobson wrote for Daily Mail. "During a 'frank exchange of views' five years ago — according to an informed source — Charles told William he was being 'naïve' and he should have chosen his words more carefully."
Jobson continued, "While appreciating his son's sentiment, Charles believes there is a vast difference between calling for action against illegal traders now and ordering Buckingham Palace to rid itself of an enormously important and historical collection of artefacts that form part of the Royal Collection Trust."
The royals are reportedly experiencing a much bigger rift
Fortunately, it does not seem like this disagreement derailed Charles and William's relationship. The two of them appear to still be very close.
However, some royal family members have been experiencing a rift with Prince Harry. In early 2020, Harry and Meghan Markle stepped down as senior royals and moved to California. The couple subsequently spoke to the press about grievances against other royals. In particular, Harry criticized Charles' parenting and said Charles and William are "trapped" in the royal family.
Harry and Meghan have been largely absent from family events in the U.K., including summer gatherings at Balmoral Castle and Christmas gatherings at Sandringham Castle.