Prince Charles Wanted to React to Prince Harry and Meghan Markle's Oprah Interview With a Detailed Statement, Insider Says
Prince Charles is said to be angry and in a state of despair over Prince Harry and Meghan Markle's explosive Oprah interview. In fact, it appears that the Prince of Wales wanted to release a stronger and very detailed statement than what was give by Queen Elizabeth II.
Prince Charles is looking ahead to the days when he will finally become the Crowned King. However, with the current fractures in the British royal family, things might be more challenging for him than he ever could have expected. One year after their royal exit, Prince Harry and Meghan, Duchess of Sussex, have revealed the real reasons they left royal life, and they've called out the royals for their lack of support.
Prince Harry is particular, called his father out directly for some of his actions, saying that he felt very let down by the Prince of Wales. Though the father and son have reportedly spoken since the interview aired, they still aren't seeing eye to eye.
Now, an insider says that Prince Charles initially wanted to release a lengthy response aimed toward the Susseses when their interview first aired.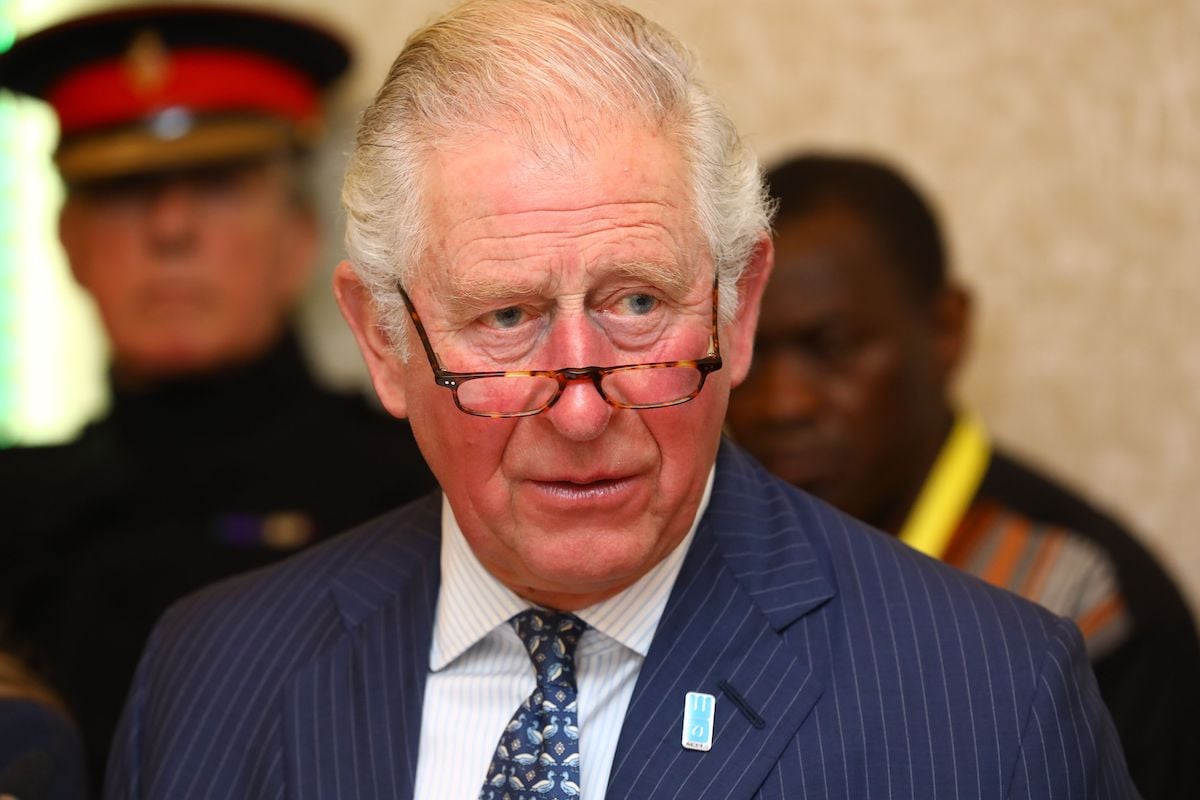 Prince Harry called out the British royal family for being unsupportive of Meghan Markle
Prince Harry and Meghan revealed that they left the royal family due to the British tabloids' racism and because the royal family refused to offer them any help or guidance.
Prince Harry watched the demise of his parents' marriage as a child, and he watched Prince Charles finally get his happily ever after with Camilla, Duchess of Cornwall. Therefore, he could not understand his father's inaction when the tabloids were eviscerating Meghan or when they were both asking for aid amid the duchess' deteriorating mental health.
"There's a lot to work through there," Prince Harry explained about his relationship with his father. "I feel really let down because he's been through something similar."
The prince also said that his father cut him off financially and stopped taking his calls amid early Megxit talks.
Queen Elizabeth II released a short statement following Prince Harry and Meghan Markle's Oprah interview
In addition to explaining the royals' "invisible contract" with the British tabloids, Prince Harry and Meghan also spoke up about an uncomfortable conversation the prince had with an unnamed family member who had concerns over their son Archie's skin tone since Meghan is mixed-race.
Days after the interview aired, the queen released a statement in response. Queen Elizabeth said,
The whole family is saddened to learn the full extent of how challenging the last few years have been for Harry and Meghan. The issues raised, particularly that of race, are concerning. While some recollections may vary, they are taken very seriously and will be addressed by the family privately. Harry, Meghan, and Archie will always be much-loved family members.
Prince Charles wanted to give a detailed statement following his son and daughter-in-law's claims
It looks like the royals are determined to handle the strife between themselves and the Sussexes in private. However, Prince Charles initially wanted to take a different approach.
"My understanding is that Prince Charles did want to issue a more detailed statement in response to the Oprah interview and possibly address some of those issues point by point," royal expert Katie Nicholl told Entertainment Tonight. She added,
But there was an evening to think about things and in the end, it was decided a shorter statement would be better as going through things point by point could potentially be more damaging and give more ammunition for this row to continue. I think Prince Charles and Prince William were keen to correct some of the things that the couple had said.