Prince Charles Recently Made 1 'Peace Offering' to Prince Harry Amid Alleged Royal Rift, Expert Says
According to many sources, there is some tension in the royal family. Prince Charles and his son Prince Harry, for example, reportedly have not been getting along in recent years. However, a royal expert alleged that Charles recently made a public "peace offering" in an attempt to heal the rift.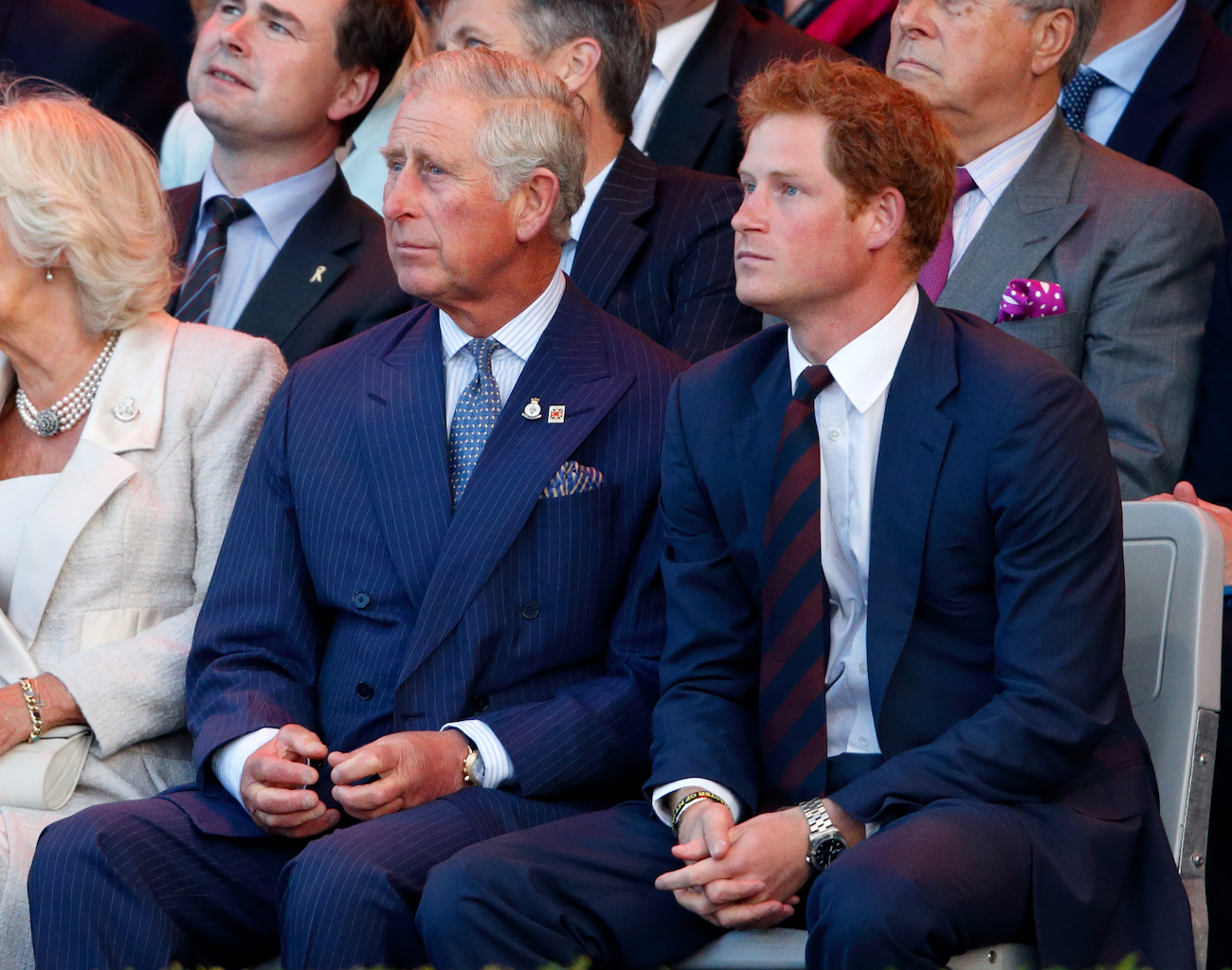 Prince Charles and Prince Harry have reportedly been distant
Charles and Harry's relationship allegedly deteriorated after Harry moved to California in 2020 with Meghan Markle.
In early 2021, Harry and Meghan sat down with Oprah Winfrey for a tell-all interview. There, Harry complained about Charles cutting him off after the Sussexes' move to the United States.
Afterward, Harry also told Dax Shepard on the Armchair Expert podcast that he inherited "genetic pain and suffering" from Charles.
"I never saw it, I never knew about it, and then suddenly I started to piece it together and go 'OK, so this is where he went to school, this is what happened, I know this about his life, I also know that is connected to his parents so that means he's treated me the way he was treated, so how can I change that for my own kids," Harry said.
Additionally, some people also believe Charles and Harry's rift was caused by the Sussexes' disapproval of Charles' slimmed-down monarchy plan. 
Prince Charles recently made 1 'peace offering,' royal expert says
Despite reports of the royal rift, Charles recently gave a shoutout to Harry in a new article about climate change. 
Charles wrote for Newsweek, "As a father, I am proud that my sons have recognised this threat. Most recently, my elder son, William, launched the prestigious Earthshot Prize to incentivise change and help repair our planet over the next ten years by identifying and investing in the technologies that can make a difference. And my younger son, Harry, has passionately highlighted the impact of climate change, especially in relation to Africa, and committed his charity to being net zero."
Royal expert Jonathan Sacerdoti alleged that this shoutout was a "peace offering" from Charles.
"That's certainly a shift from what the queen did," Sacerdoti told Us Weekly. "[Queen Elizabeth II has] now twice made speeches … where she mentioned the environment and the work that her husband Prince Philip had done. And the work that her son Prince Charles and his son Prince William have continued to do. But she didn't mention Prince Harry once in either of those speeches."
The expert added, "Charles has made a point of mentioning both his sons. So, I think that's perhaps a peace offering, let's say in the court of public opinion, played out in a magazine, which appears to be the way that Meghan and Harry like to do things. So in a sense, he's making a peace offering, and he is doing it on their turf. That is, to say, in the public gaze."
Prince Harry said he and Prince Charles used to talk 'for hours' 
Charles and Harry's relationship at the moment seems different from how it was several years ago.
Back in 2017, Harry took over BBC Radio 4 and interviewed his father, and the two of them showed off their close bond. In one part of the interview, they talked about their mutual love for the environment, which they could talk about for a long time.
"We could talk about this for hours and hours, which we always do, but not with a microphone in front of us," Harry said. "I totally see it and I totally understand it because of all these years and conversations we've been having. I do end up picking your brains more now than I ever have done."
Perhaps the father-son duo will be able to repair their relationship in the near future.