Prince Charles Reportedly Blames Kate Middleton's Parents for Not Being Able to See Prince George More Often
Prince Charles reportedly blames Kate Middleton's parents for how little he spends time with his grandchildren, Prince George, Princess Charlotte, and Prince Louis. Outside of the family's nanny, Middleton relies heavily on her parents to help out with the children. But Prince Charles believes this is keeping him away from the grandchildren, whom he only visits on special occasions.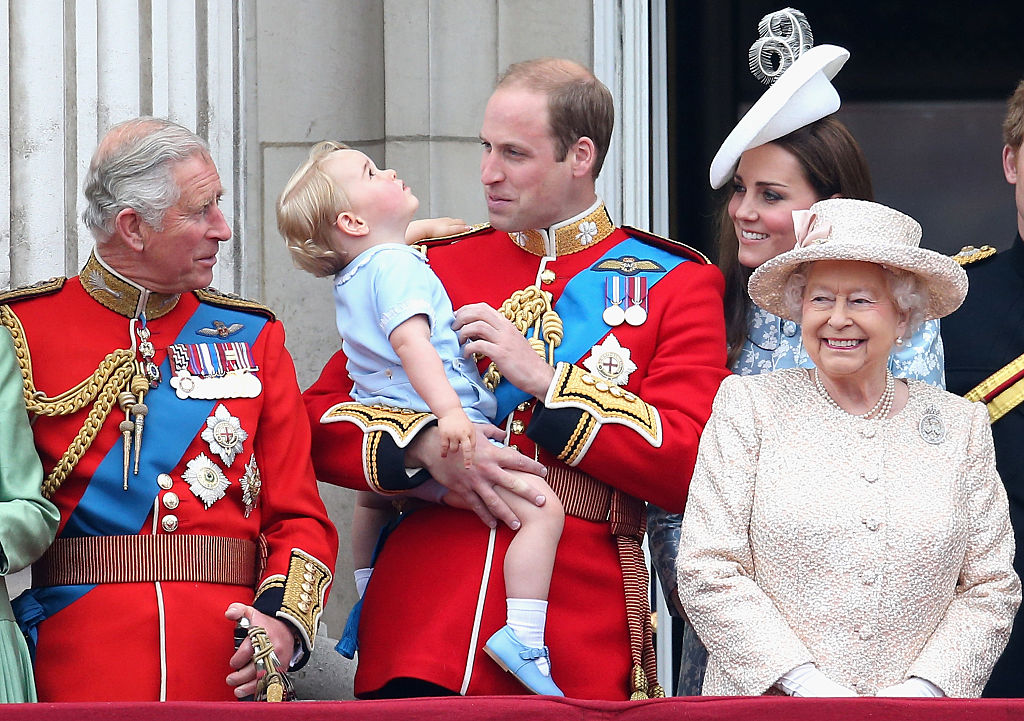 Kate Middleton gets help from her parents
Middleton has been very open about giving her children as normal of a life as possible. Last weekend, for example, she and Prince William were spotted at a local soccer game between Norwich and Aston Villa.
This was Prince George and Princess Charlotte's first game and they appeared to have a blast in the stands.
Despite their parent's efforts, living under the shadow of the royal family is not always easy. Even still, Middleton and Prince William are often spotted taking their children on ordinary outings, and her parents are usually not far away.
According to Express, Kate Middleton relies heavily on her mom and dad to help out with her three children. This past summer, for instance, Carole and Michael Middleton took the kiddos out to a festival, giving Middleton the chance to attend the games at Wimbledon.
At the end of August, Carole Middleton was photographed holding onto Charlotte's hand during a royal event, further proving that she is very involved in her grandchildren's lives.
While it is great that Middleton has a good relationship with her parents, Prince Charles is allegedly unhappy with the situation.
Prince Charles blames Middleton's parents
A report from 2015 has resurfaced and claims that Prince Charles is not happy with how much time Kate Middleton's parents have been spending with her kids.  A source claims that Prince Charles believes that Middleton's mom has officially taken charge of the situation and is keeping him at a distance.
Prince Charles allegedly voiced these concerns with some of his close friends, telling them that Carole Middleton has been preventing him from spending time with Prince George and Princess Charlotte.
He even went as far as saying that Carole Middleton is doing the majority of the parenting and is in control of Prince George's complete schedule.
At the time, it was unclear when Prince Charles had last seen his grandchildren. His spokesperson also refused to comment on the situation, which only fueled the rumors even more.
It is true that Prince Charles is not photographed with Prince George nearly as much as Kate Middleton's parents. In fact, the last time we saw the pair together was back in June when they showed up for the Trooping the Colour event.
That said, it is unknown how much time Prince Charles spends with his grandchildren behind closed doors. The original report was also from three years ago, so things might have changed since then.
Are Prince Charles and Prince William close?
We have already established that Middleton is close with her parents, but what about Prince William? Is the future King of England close with the Prince of Wales?
According to Express, body language experts have examined photos of Prince Charles interacting with his sons when they were younger and their results are surprising.
Judi James, an expert on body language, revealed that Prince Charles has always had a distant relationship with his boys. In most of their photos together, Prince Charles appears a little tense and is usually sitting or standing apart from the rest of his family.
"He came from a generation that still often saw childrearing as the wife's job and although his wide, open-mouthed smiles signaled genuine delight with his boys, he did tend to hold them rather awkwardly, suggesting this romping and play wasn't a regular occurrence," James shared.
In many of the photographs of the family, Princess Diana seems to be more connected with her children. This suggests that she had a closer relationship with Prince William and Prince Harry.
A lot of their relationship issues, of course, stem from the marital problems between Prince Charles and Princess Diana, who separated when the brothers were young boys.
If this is true, then it helps explain why Prince Charles is not as close to Prince William and Middleton's children as he would like.
Prince Charles has not commented on the reports surrounding his relationship with Kate Middleton or his grandchildren.