Prince Charles' Favorite Snacks Are Unexpected
Prince Charles is very meticulous about certain aspects of his life. Though he is said to keep a terribly messy office and has an aversion to technology, the prince is particular regarding his style and dress and healthy habits.
Like his father, Prince Philip, Prince Charles has always paid close attention to fitness and his diet. Though he adores food like the rest of us, he has a pretty strict eating regimen that allows him to maintain a healthy diet.
Therefore, when his wife, Camilla, Duchess of Cornwall, revealed the future Crowned King's favorite snacks, they were highly unexpected.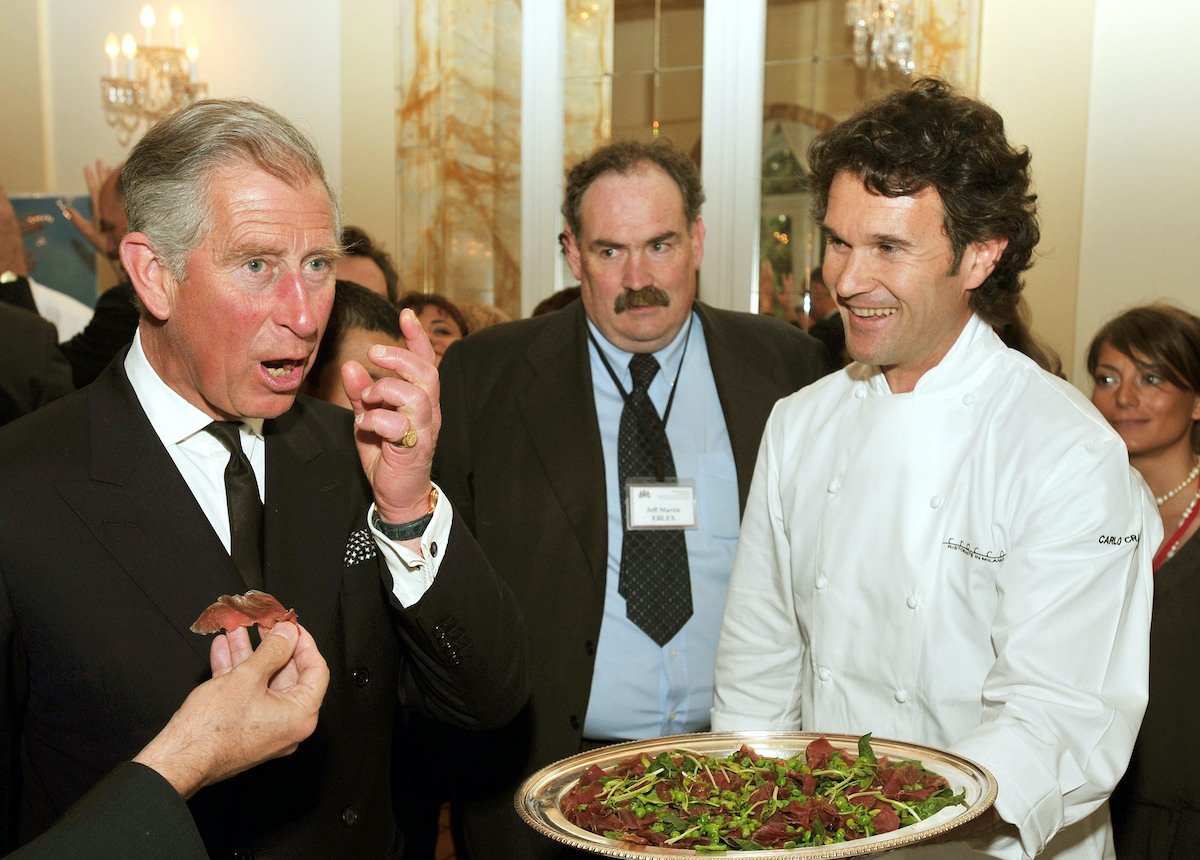 Prince Charles never eats lunch
One of the major things about Prince Charles' diet that stands out to most people is that he never eats lunch. The Prince of Wales only eats two meals per day. "The Prince of Wales has long been an advocate of healthy eating, and he does encourage people to have a healthy diet," Clarence House said in a statement via Daily Mail.
The future Crowned King also thinks lunch gets in the way of his hectic daily schedule. "Lunch is seen as a luxury that gets in the way of his work, so he eats a late breakfast and works through," royal correspondent Gordon Rayner explained in The Telegraph.
Unfortunately, the prince's aversion to lunch often directly affects his staff. "When we do day visits or foreign tours, he can go the whole day without stopping for a break, which means we all have to miss our lunch as well," a royal staffer told Daily Mail. "He doesn't seem to notice all the rumbling stomachs around him. You just learn that you have to have a big breakfast on those days."
Prince Charles has the same breakfast every single morning
While Prince Charles doesn't care about his mid-day meal, he is very particular about what he eats for breakfast. A creature of habit, Prince Charles, eats the same thing for breakfast every single morning.
According to Sally Bedell Smith's book Prince Charles: The Passions and Paradoxes of an Improbable Life via USA Today, "He has a handful of his specially mixed wheat germ and cereal grains, with honey and preserves on a silver tray, a few pieces of fruit, and tea. He never eats lunch."
In addition to his grains, tea, and fruit, the prince also has a single soft boiled egg each morning. "His eggs had to be boiled for exactly four minutes. It was never anything other than a four-minute egg," the prince's former private chef, Mervyn Wycherley, explained to The Guardian.
Prince Charles' favorite snacks are unexpected
Since the prince has a very healthy breakfast, his favorite snacks are unexpected. "He loves local cheeses," Camilla told MasterChef judge Gary Mehigan via Today. "He's a huge cheese fan. Anything to do with cheese, he'll love. And eggs, with a bed of local vegetables — he'd love that … You'd definitely see a smile."
Prince Charles has also been known to snack on a bag of pork rinds or pork scratchings as they are called in the U.K. "He said he likes pork scratchings and loves us coming to the show every year," Hairy Bar Snacks employee Vicki Hawksworth revealed.