Prince Charles Is Obsessed With Squirrels
It's no secret that members of the British royal family are major advocates for the environment. For the majority of his life, Prince Charles has spoken out about climate change and the irreversible damage that humanity has had on the globe.
However, the future Crowned King's passions extended well beyond the earth, he's also a major animal lover. While royals like Prince Harry, Meghan, Duchess of Sussex, Prince William, and Catherine, Duchess of Cambridge love dogs, the prince's favorite animals are a bit more eclectic than that.
In fact, his most beloved animal is one we would not enjoy seeing in our home.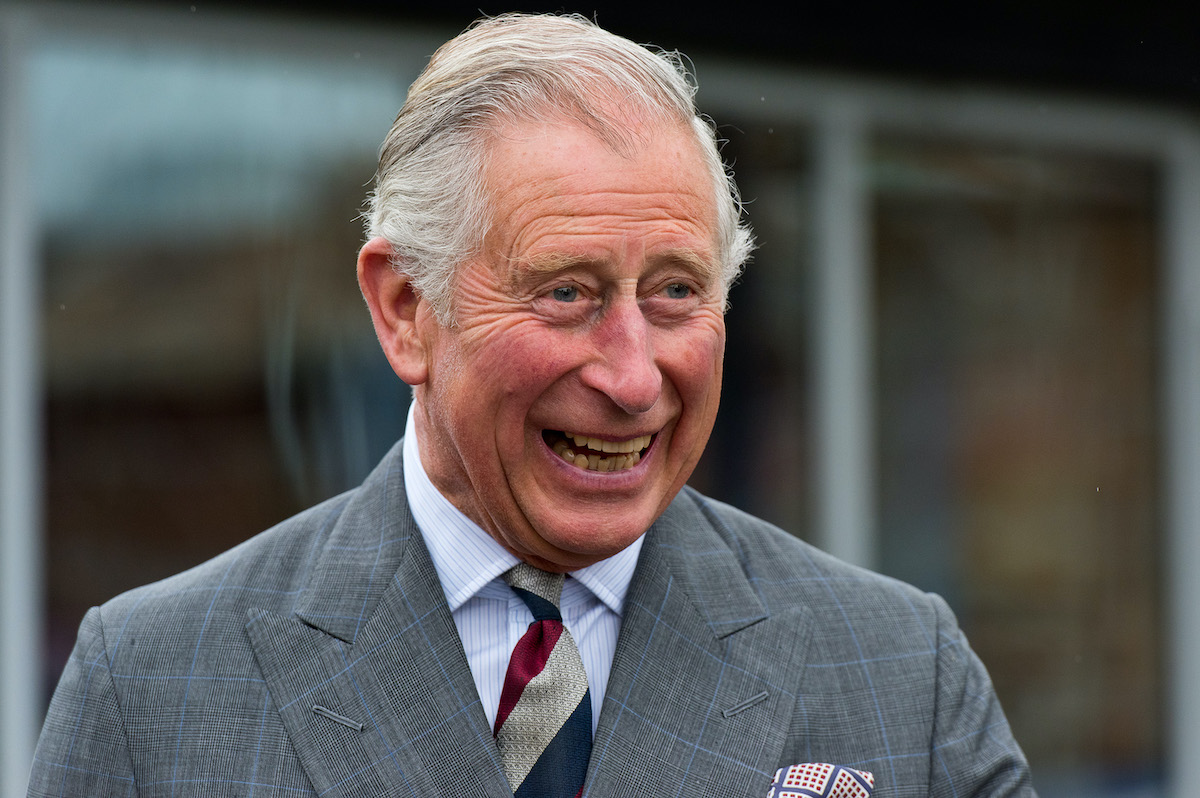 Prince Charles loved animals
Like many other royal family members, Prince Charles has a special place in his heart for animals. While Queen Elizabeth II is known for her affinity for her corgis, the prince and Camilla also love dogs.
However, unlike the queen, Camilla and Prince Charles' favorite breed of dogs is Jack Russell. In 2012, the future Crowned King and the duchess adopted two Jack Russells named Bluebell and Beth, from the Battersea Dogs and Cats Home.
Though the prince adores Bluebell and Beth, dogs aren't his favorite animal of all time, that distinction goes to an animal typically found on a farm, or perhaps more morbidly, in our stomachs.
One of Prince Charles' favorite animals is chickens
While Prince Charles is delighted by dogs, he is absolutely smitten with chickens. In fact, he and Camilla have their own roost at Clarence House which has been hilariously named, "Cluckingham Palace."
"Charles is the all-time chicken lover, and has an encyclopedic knowledge of most breeds and knows how to rear them," a source told The Sun.
The Prince of Wales' absolute delight over his chickens has pushed him to share his extensive knowlege about the animals with others. He wrote the forward for Celia Lewis' book, The Illustrated Guide to Chickens: How to Choose Them, How to Keep Them.
Prince Charles has also extended his delight with chickens to his grandchildren, Prince George, Princess Charlotte, and Prince Louis who have their own coop at their country home, Anmer Hall.
Prince William revealed Prince Charles' obsession with squirrels
In addition to being a chicken whisperer, Prince Charles' also enjoys squirrels. He's been known to let them inside his house. In an interview for the prince's 70th birthday in 2018, Prince William got candid about his father's obsession.
"He is completely infatuated by the red squirrels that live around the estate in Scotland—to the extent that he's given them names and is allowing them into the house," Prince William told  County Life magazine.
The Prince of Wales did not deny his son's revelation. He added,
They come into the house at Birkhall and we get them chasing each other round and round inside. If I sit quietly, they will do so around me. Sometimes, when I leave my jackets on a chair with nuts in the pockets, I see them with their tails sticking out, as they hunt for nuts—they are incredibly special creatures.