Prince Charles' Sweet Gesture to Kate Middleton Has Some Royal Watchers Calling Her the 'Daughter He Always Wanted'
Prince Charles recently joined his daughter-in-law Kate Middleton and other senior royals for the Queen's Platinum Jubilee Service of Thanksgiving. The event was part of a long holiday weekend in the UK that celebrated Queen Elizabeth's 70 years on the throne. And during the service, Charles made a sweet gesture to Kate that has some royal watchers calling her "the daughter he always wanted."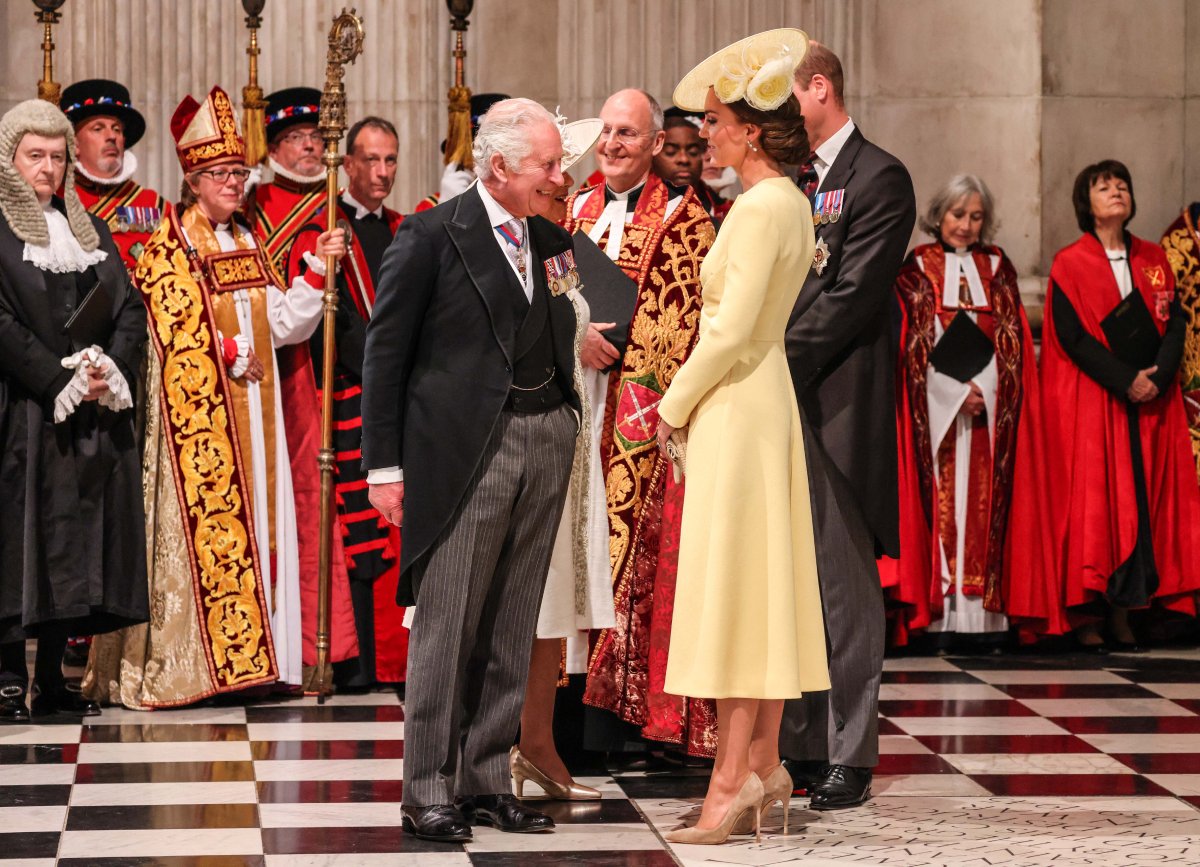 Prince Charles and Kate Middleton have developed a strong bond
Kate has been part of the royal family for more than a decade. And as both the wife and mother of a future king, her importance can't be overstated. During her time as a royal, Kate has developed strong bonds with her in-laws. Especially Prince Charles, who has actually given Kate some public displays of affection.
Last fall, when Kate and Prince William joined Charles and Camilla Parker-Bowles at the world premiere of James Bond: No Time To Die, the Prince of Wales was seen warmly greeting his daughter-in-law with a kiss.
Charles and Kate's relationship was a good one even before she joined the family. After she and William announced their engagement in 2010, Kate said her future father-in-law had been "very, very welcoming and very friendly" to her.
A sweet gesture has some royal watchers calling Kate 'the daughter he always wanted'
The Prince of Wales and the Duchess of Cambridge were some of the last people to arrive at St. Paul's Cathedral for the service of thanksgiving marking the Queen's Platinum Jubilee.
Before they joined the procession to take their seats, Kate and William greeted Charles and Camilla by the front doors. And as they walked toward each other, Charles was spotted blowing Kate a kiss. The sweet gesture delighted royal fans, and they took to social media to share their "cheers" for the nice moment.
"He always lights up when he sees her. The daughter he always wanted," one royal watcher wrote. Another added, "Both Prince Charles and Camilla blew kisses for Kate. My heart melted."
Also in attendance at the service was Charles' other daughter-in-law, Meghan Markle. She was at the church with Prince Harry, but the couple didn't sit in the front row with the senior working members of the family.
Prince Charles and Kate Middleton both avoided the Sussexes
The Platinum Jubilee's national service of Thanksgiving marked the first public event in two years that Harry and Meghan had attended with the rest of the royal family. But Prince Charles and Camilla, as well as William and Kate, didn't interact with the Duke and Duchess of Sussex while they were in church.
There was no reunion for cameras to capture, as Harry and Meghan were seated far enough away that they weren't able to talk to the other royal couples. Everyone also arrived and departed at different times, and chose not to mingle after the service.
According to Page Six, the former "fab four" — Harry, Meghan, Kate, and William — didn't have any official plans to spend time together outside of Jubilee celebrations. And, if they did decide to hang out, it would most likely be kept private.
RELATED: Prince William and Kate Middleton Will Inherit a Staggering Amount of Money When Prince Charles Takes the Throne