Prince Charles Used to Adore Meghan Markle and Gave Her Lessons On Royal History, Expert Says
Ever since Meghan, Duchess of Sussex stepped down as a senior royal in 2020, she and her husband, Prince Harry, no longer seem to have a good relationship with other royals.
Back then, it was speculated that she got on quite well with Harry's father, Prince Charles. A royal expert even says Meghan and Charles spent a lot of time together and he even gave her history lessons.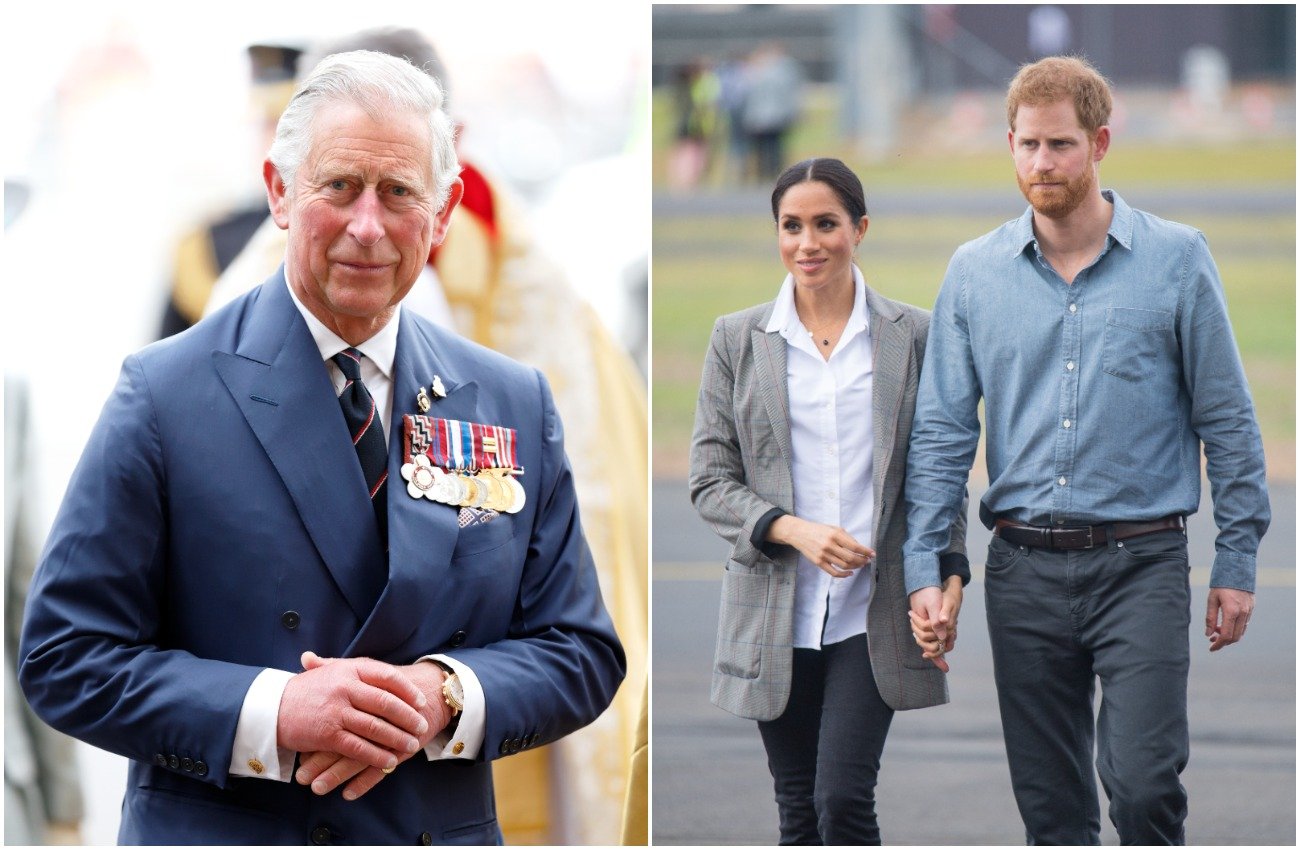 Prince Charles walked Meghan Markle down the aisle
Many royal watchers saw Meghan and Charles' closeness at the royal wedding. Meghan's father, Thomas Markle, was estranged from her and could not make it to the wedding after having a heart attack. As a result, Charles walked Meghan down the aisle.
Harry later shared in the BBC documentary Prince, Son and Heir: Charles at 70 that he approached his father about doing this.
"I asked him to and I think he knew it was coming and he immediately said, 'Yes, of course, I'll do whatever Meghan needs and I'm here to support you," Harry said. "For him that's a fantastic opportunity to step up and be that support, and you know he's our father so of course he's gonna be there for us."
Prince Charles reportedly gave Meghan Markle history lessons
Charles also reportedly helped Meghan out in another way by giving her history lessons.
"Charles adored her. They had a lot in common, art, music," royal expert Emily Andrews said, according to Express. "She [Meghan] used to go round to Clarence House to have, effectively, history lessons with Charles on the history of the Royal Family… Charles was a real passionate historian, Meghan had a thirst for knowledge."
As a result, Andrews shared, Charles and Meghan "had a really good relationship."
Prince Charles is allegedly estranged from Meghan Markle and Prince Harry
Many onlookers believe Charles is now estranged from Meghan and Harry. Since earlier this year, Meghan and Harry have spoken to American media outlets to criticize the royal family. Charles has been at the receiving end of the criticism as well.
For example, when the Sussexes had an explosive tell-all interview with Oprah, Harry complained about Charles cutting him off financially.
"All I wanted was enough money to get security and keep my family safe… I had to afford security for us," Harry said. "[I was cut off] in the first quarter of 2020."
Afterward, he appeared on Dax Shepard's Armchair Expert podcast to criticize Charles' parenting, claiming Charles pass down "genetic pain and suffering" to his kids.
"He's treated me the way that he was treated," Harry told Shepard. "There's a lot of genetic pain and suffering that gets passed on anyway. We as parents should be doing the most we can to try and say, 'You know what? That happened to me. I'm going to make sure that doesn't happen to you.'"
He also added, "I never knew about it. And then suddenly I started to piece it all together and go, 'Okay, so this is where he went to school. This is what happened. I know this bit about his life. I also know that's connected to his parents. So that means that he's treated me the way that he was treated, which means how can I change that for my own kids?"
Charles has not publicly commented on these events.